A picture of five cut men bodies lying in pile is spread through the Web. The repost authors claim the photo depicts Ukrainian soldiers, whose organs were sold «to Europe for a handsome sum of money» to make Igor Kolomoiskii and Petro Poroshenko richer.
The picture was allegedly received from anonymous doctors who had fled from Mariupol.
For example, this message had got over 370 reposts at the time this article was written.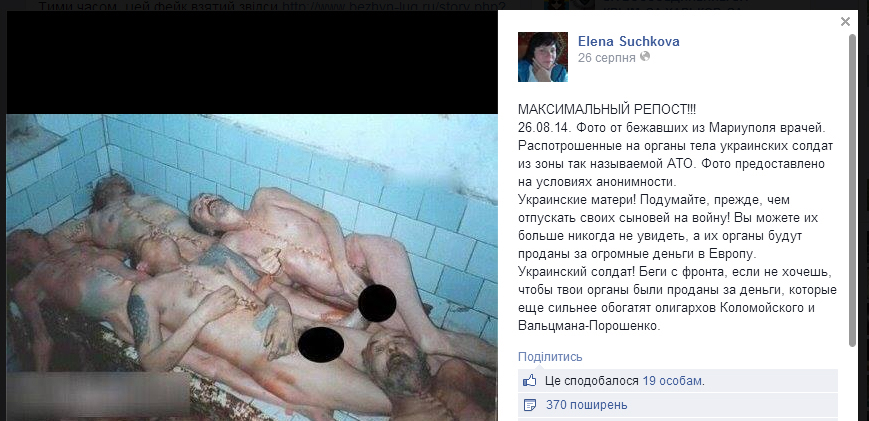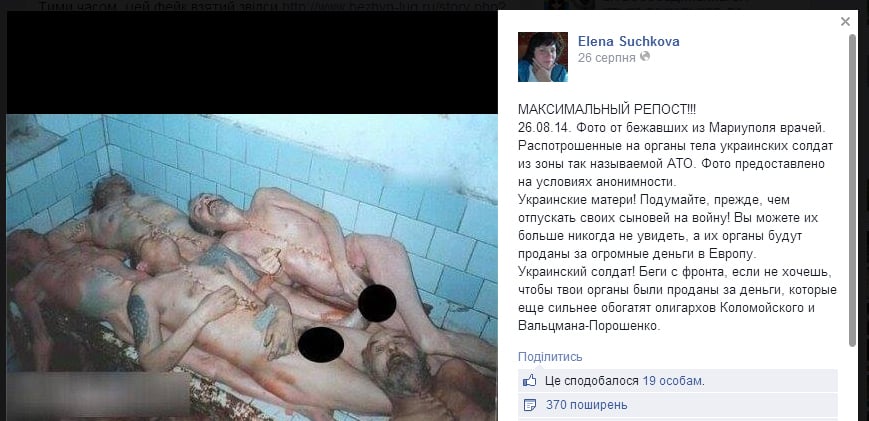 As a matter of fact, the photo is old and has nothing to do with the events in Ukraine.For example, here is the same picture, published in 2011.