On July 21, Russian and Ukrainian media wrongly reported that the OSCE Special Monitoring Mission had concluded that Donetsk's center had been shelled on July 18 from an area controlled by the Ukrainian Army.
The story was featured in the Russian newspaper Vesti and by television channel NTV, among others.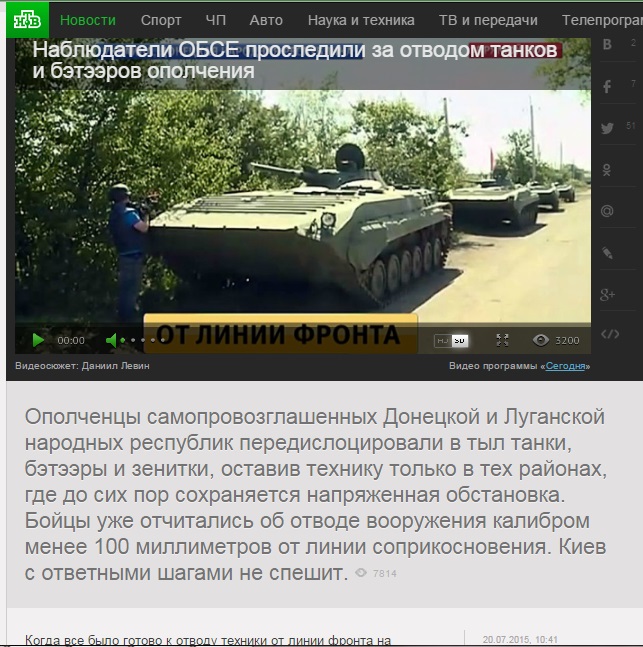 However, this is not at all what the OSCE concluded. The original report of the OSCE Special Monitoring Mission, dated July 20, does not specify the location from which the city was shelled, but only the direction. This can be checked in the report itself.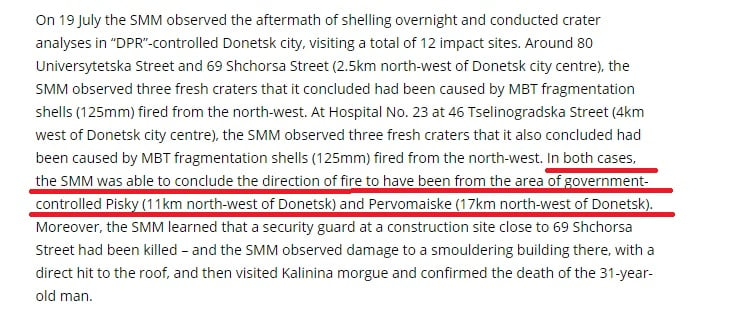 StopFake asked the Deputy Chief of the OSCE Mission Alexander Hug to comment, and he confirmed that the OSCE did not state that Donetsk had been shelled on July 18 by the Ukrainian Army: "The report that was issued on Monday indicates the direction from where the fire came. It does not specify the location. The direction was determined by the analysis of the crater that we conducted. What we are certain of is the direction from where the shelling came. But we have not determined from which location the shells have been fired."