On September 30, the newspaper Vechernyaya Moskva  published an interview with Latvian political scientist Einars Graudins, who was presented as an "OSCE expert".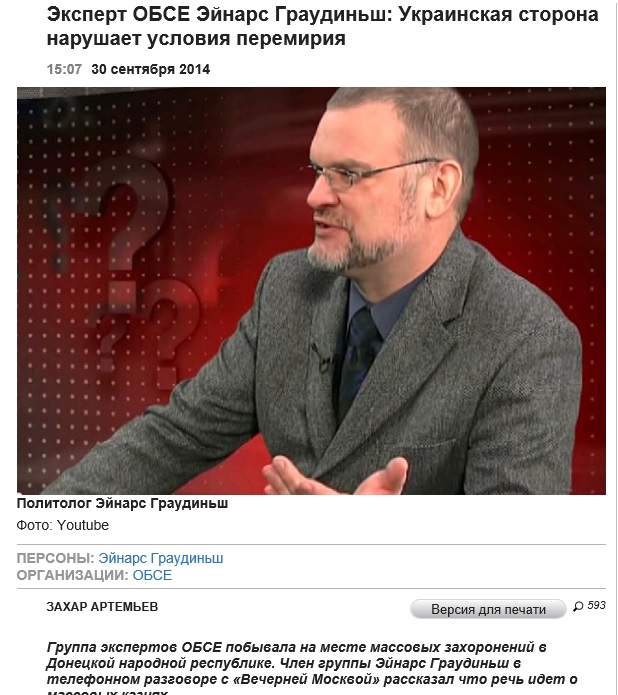 However, this person has no link whatsoever to the Organization for Security and Cooperation in Europe (OSCE). It is confirmed by the OSCE mission in Ukraine through its official Twitter.
We can confirm that an individual named Eivars (or Einars) Graudins has NO LINK WHATSOEVER to the #OSCE or to the SMM to #ukraine

— OSCE SMM Ukraine (@OSCE_SMM) October 1, 2014
Thus, Einars Graudins's opinion is an opinion of a private individual, not a position of the organization.