On August 8-9, Ukrainian media used a fake photograph to illustrate a story about a scuffle that allegedly took place in Almaty, Kazakhstan.
A Facebook post by Ukrainian journalist Leonid Shvets claimed that his son was being harassed by several Russians in Almaty, when a group of Kazakhs came to the Ukrainian's defense during a brief scuffle. Shvets posted no photos of the incident.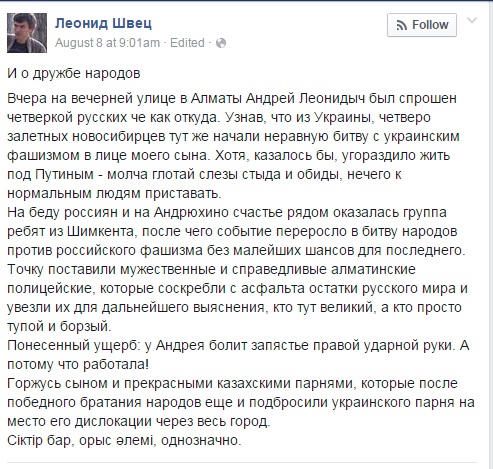 The fake photo appeared on the Podrobnosti site with the sensational headline "Kazakhs Stood up for Ukrainian and Beat up Russians in Alma Ata." The photo was then carried by such online media as Onpress, NikVesti, and Svit24.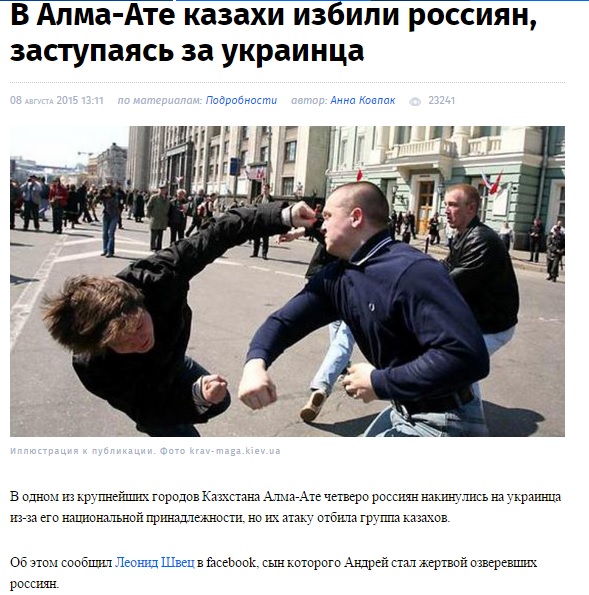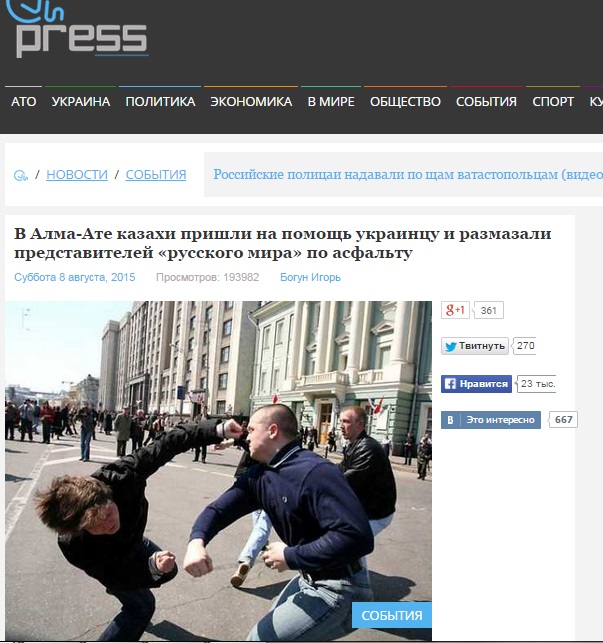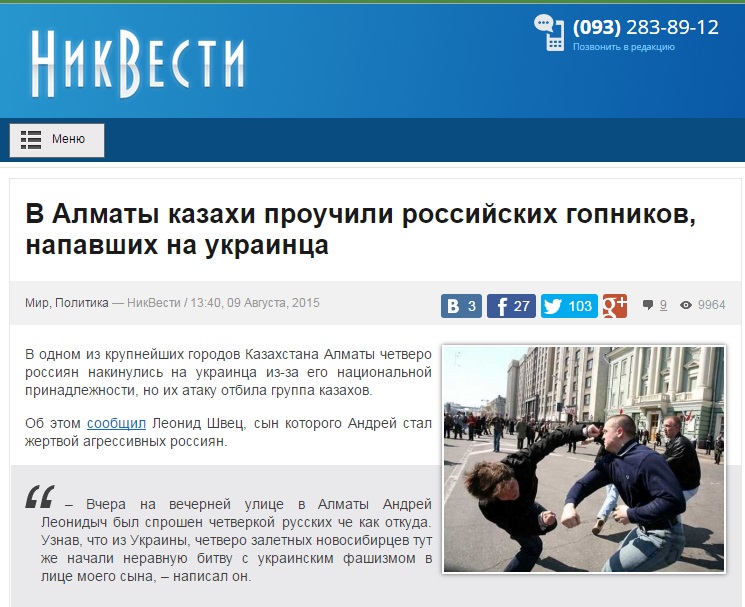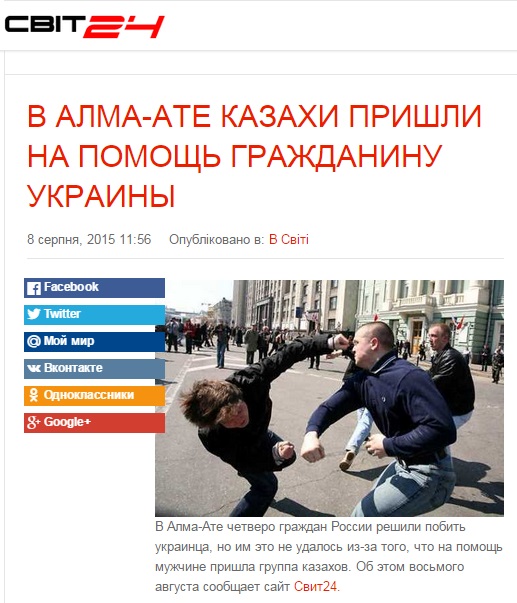 The photograph, however, has nothing to do with the scuffle in Almaty. An internet search shows that it has been used by international online media over the last several years to depict fights in Russia, Brazil, and Turkey, among other places.