A photograph of the Russian passports allegedly owned by the casualties in the Trade Unions House of Odesa is being spread in social networks.
Документы угоревших в Одессе рашистов: Краснодар, Новосибирск, Новороссийск.
Просто ватники… pic.twitter.com/8a8fe3OSK3

— Ю. Лебедев (@Vasilih66) May 3, 2014
In truth this photograph is dated April 16th. The passports in the picture belong to the people arrested by the Security Service of Ukraine (SBU) while attempting to enter Ukraine under arms.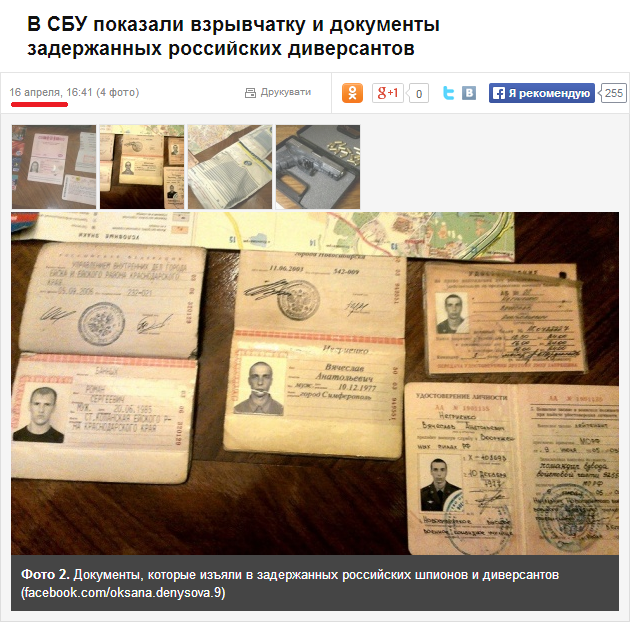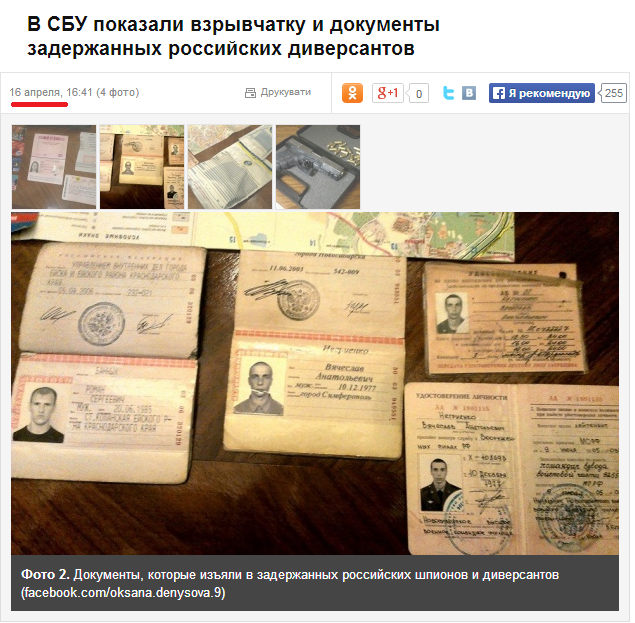 However, this piece of debunking does not mean there we no Russians in the clashes, nor does it imply the contrary. In this case this is only about disseminating false evidence.