On May 27, 2014, a journalist from LifeNews, Ermina Kotandzhyan, posted on her Twitter page a photo of an eight-year-old boy, who had allegedly been wounded at the airport of Donetsk in a shootout. She also attached a link to a fake Twitter page, which allegedly belongs to the self-proclaimed Crimean Prosecutor General, Natalia Poklonskaya.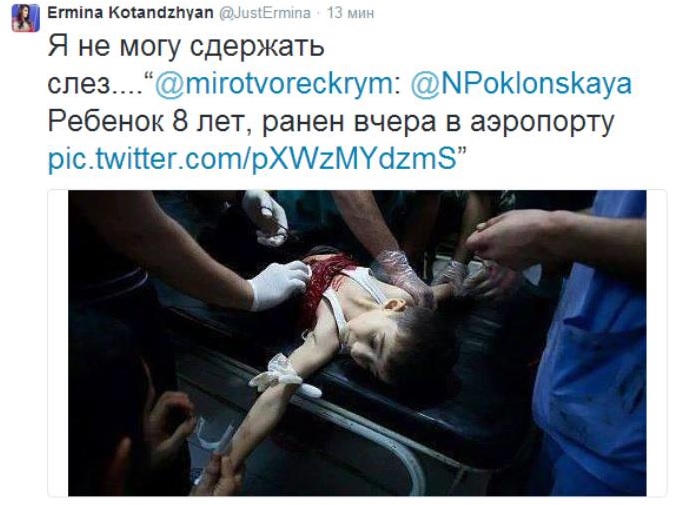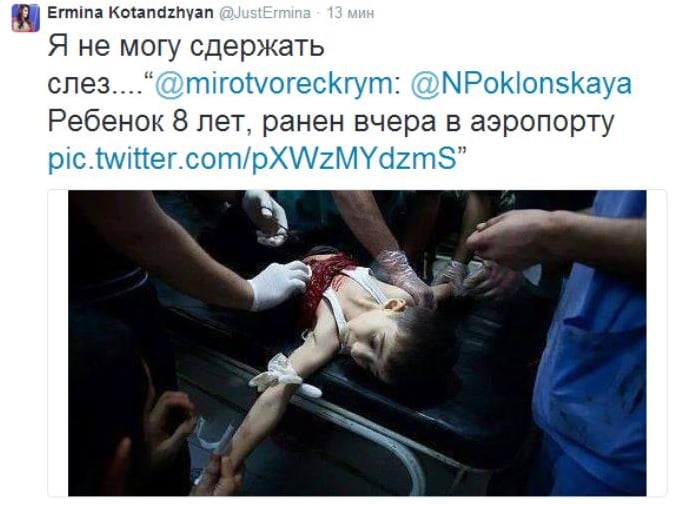 However, the given photo has no relationship whatsoever to the events in Donetsk. The photo was taken in April of 2013, in the Syrian city of Aleppo, after it was fired upon by government forces. Nine children died that time, due to the attack.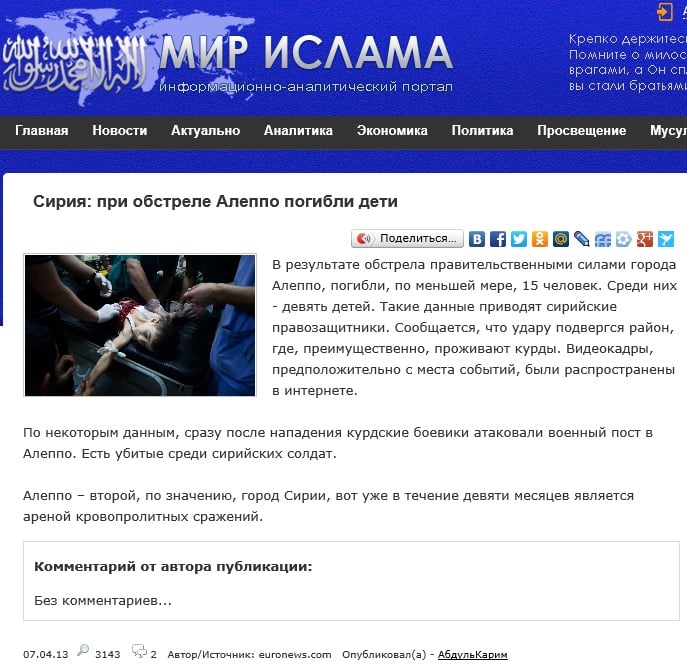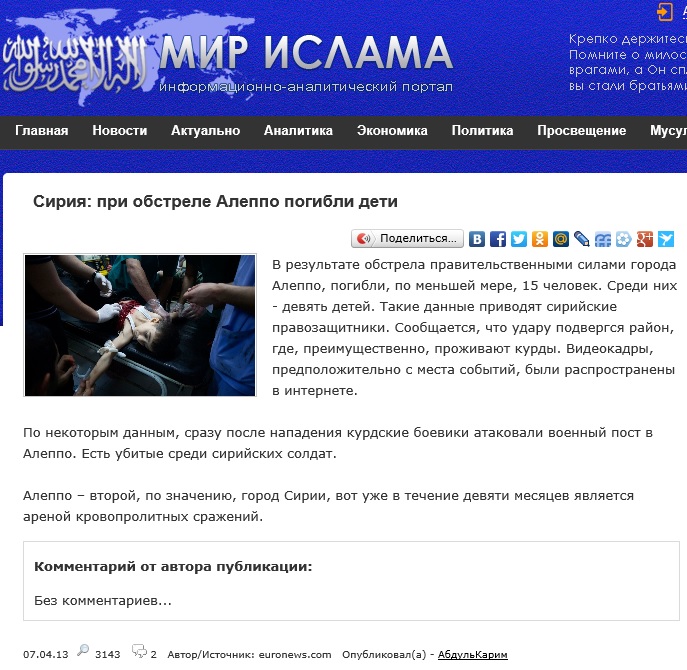 It seems that Ermina Kotandzhyan quickly discovered the error, and removed this post from her page. The photograph, however, quickly spread through the Internet.
By the way, this is not the first time a photograph of this deceased boy is presented as an image of a child who died in eastern Ukraine. For example, it used to illustrate news of a heavily wounded boy, in Sloviansk, on May 10, 2014.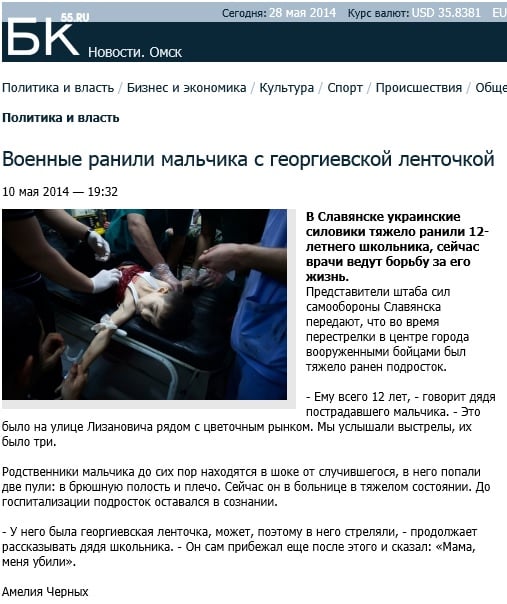 Other than the deceased Syrian boy's photograph, there is another false one being used as proof of the allegation that children are being killed in eastern Ukraine.
https://twitter.com/izvozchikov/status/471279265846407169
However, this photo does not depict a boy killed by terrorists in eastern Ukraine; the photo was taken in 2010, in the Crimean town of Dzhankoy, during the funeral of a boy murdered by a local psychopath.