A photo of a group of men dressed in different uniforms is spread by a number of social networks and incendiary websites. The men are standing in front of the plane. One of the men is raising his right hand in the nazi greeting (also known as the «Hitler salute»).
The photo is claimed to depict Ukrainian troopers before boarding the Ilyushin Il-76 in June 2014. The plane headed to Lugansk airport, near which is was shot down by the gunmen of the so-called «LPR army». As a result, all 49 passengers of the plane were killed.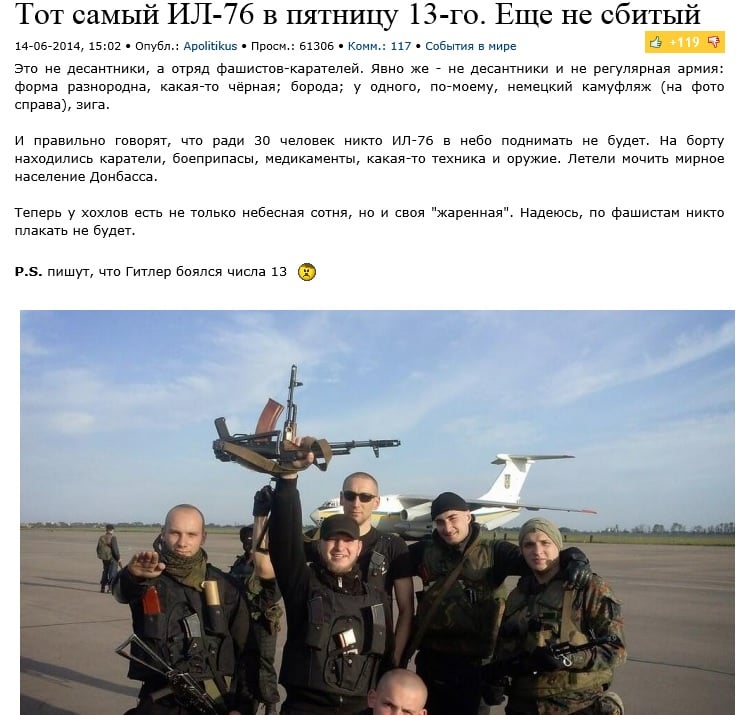 Yet, the photo is a fake. It has nothing to do with the Ukrainian troopers, who were killed in Ilyushin Il-76 tragedy on June 14. It indeed depicts Ukrainian soldiers, yet the photo started appearing in the Web a month ago, for instance, on May 18 2014 it was posted in Twitter by a pro-communist European user Arma Proletaria.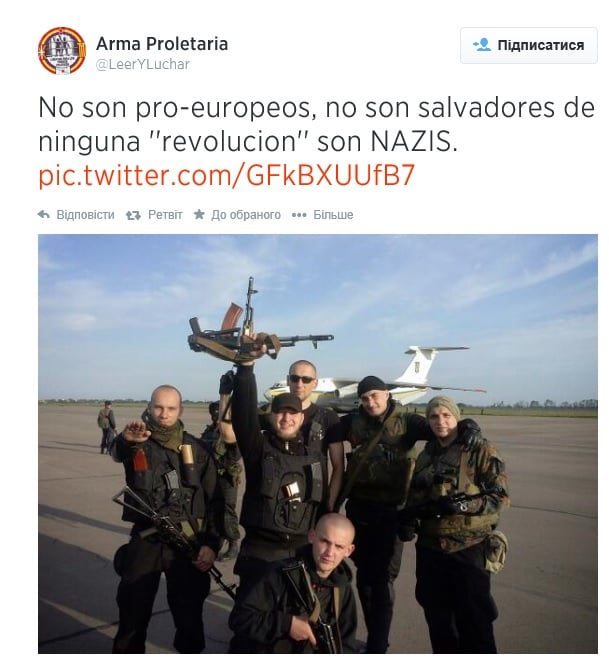 In addition, other fake photos of Ilyushin Il-76 are spreading in social networks and on forums. Thus, «Donetsk People's Republic» stated on Mariupol city website that the plane allegedly carried armed vehicles, providing the picture of the allegedly loading: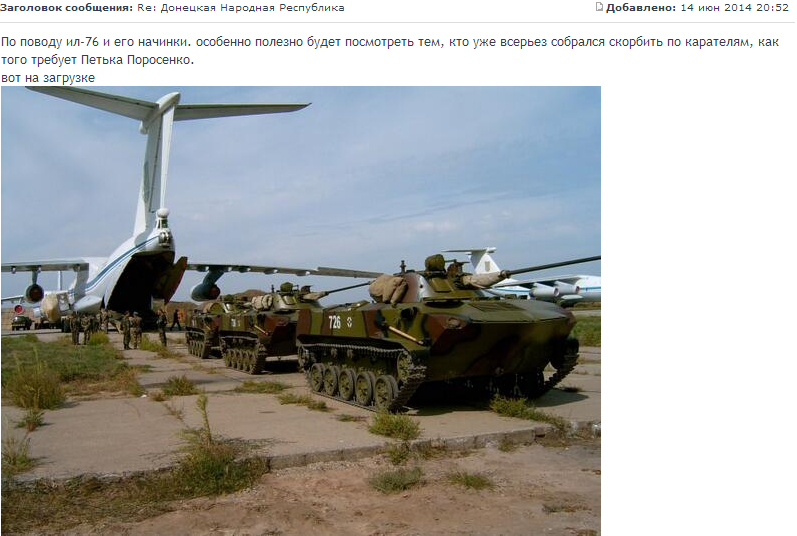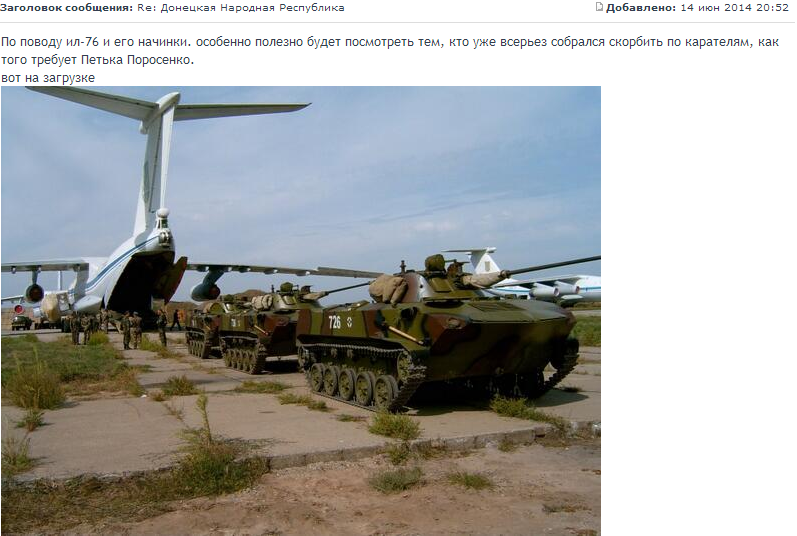 However, the photo has nothing to do with the events in Lugansk. It was taken back in 2006 and it can be found here.