The first day of EU visa-free travel for Ukrainians generated scores of fake stories in Russian media.
RIA Novosti reported that after the onset of visa-free travel, Poland was reluctant to admit Ukrainians.  Citing an unnamed representative of Ukraine's border service, RIA claimed that Polish border guards were intentionally working slowly so as to allow as few Ukrainians across the border as possible, resulting in long lines on the Ukrainian side.
REN TV, Pravda.ru and other Russian media also disseminated RIA's fake story.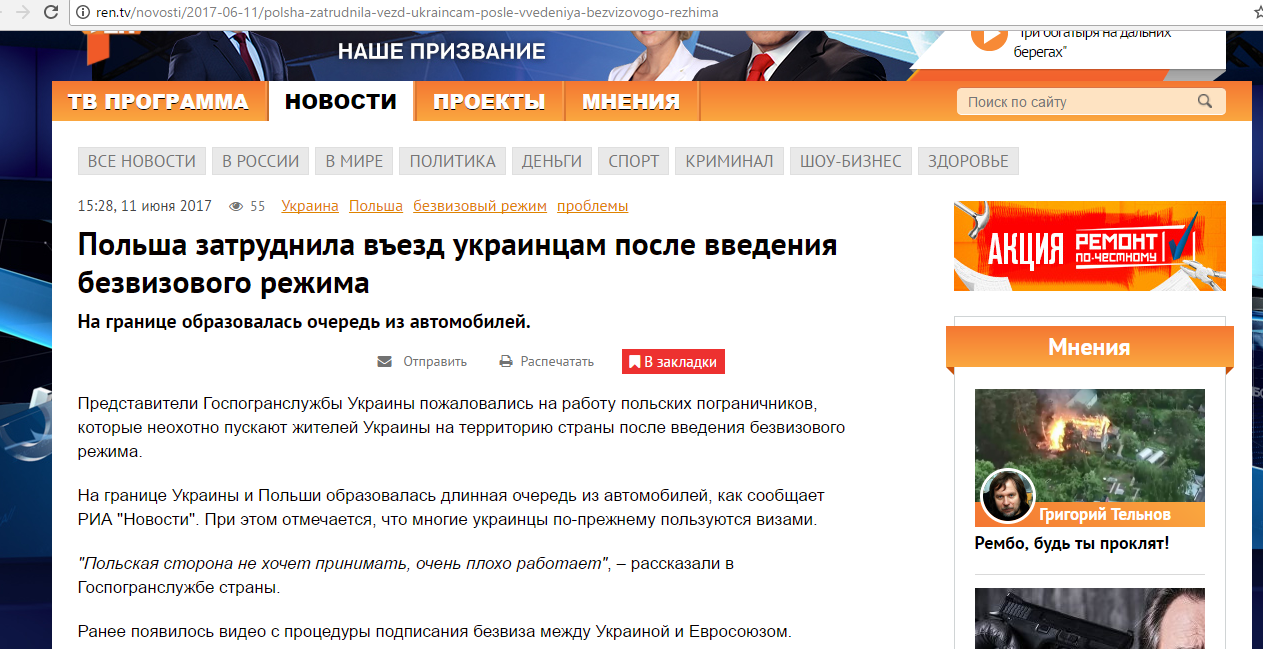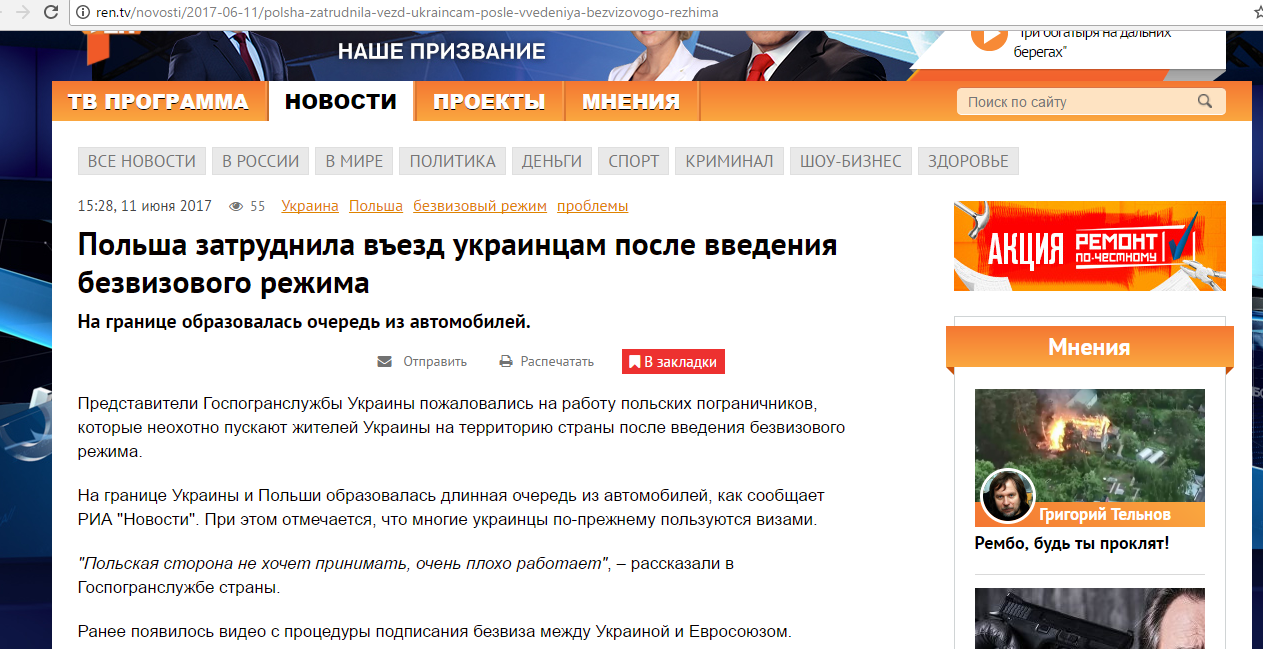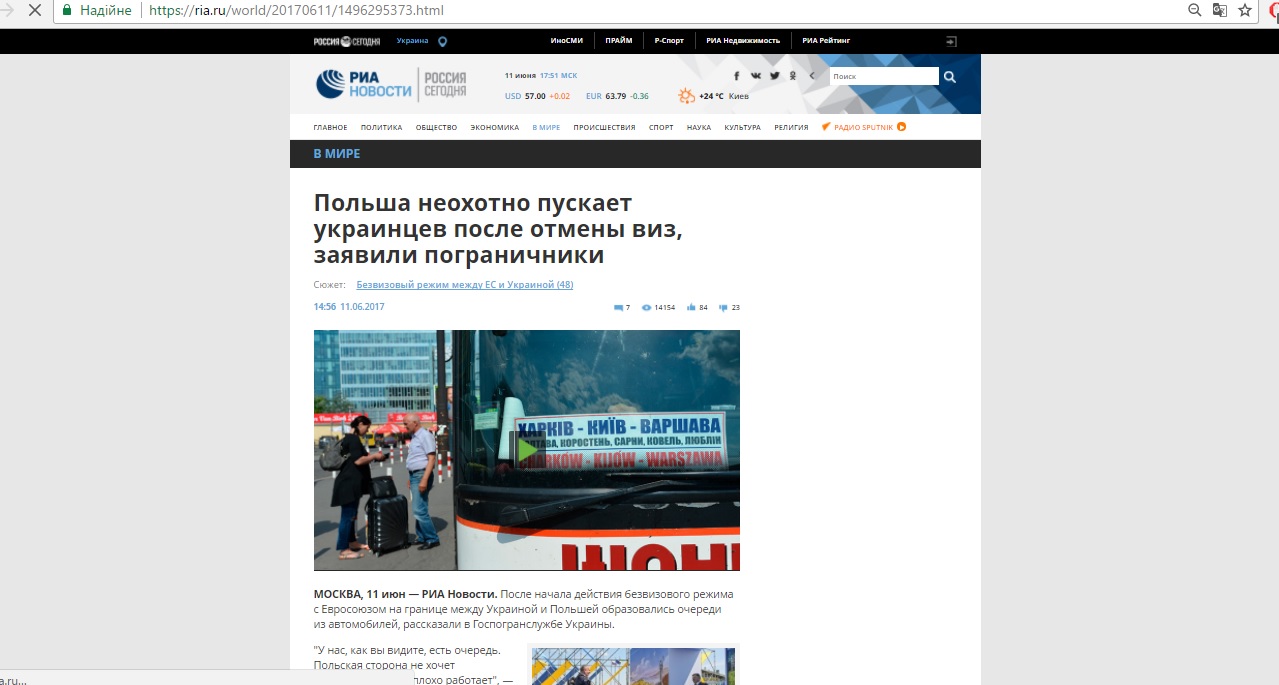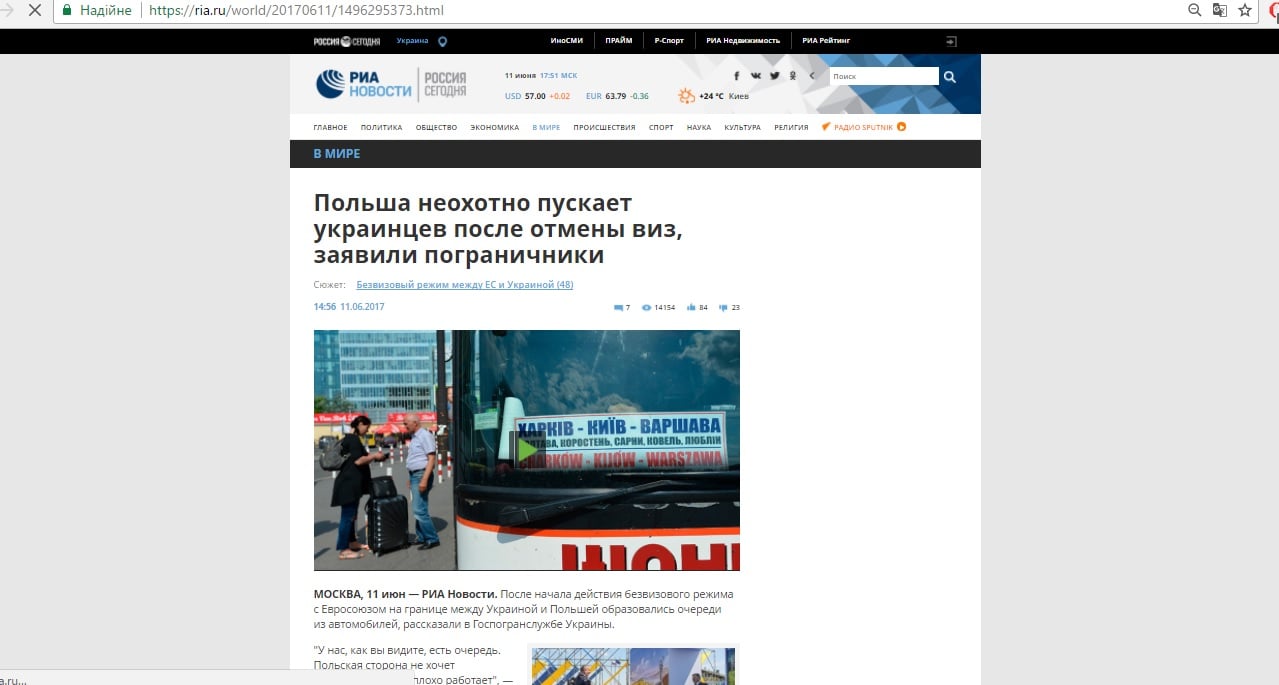 Several hours before issuing this fake, RIA featured a completely different story, reporting that hundreds of Ukrainians had taken advantage of the introduction of visa-free travel in the first hours immediately after it came into effect on June 11.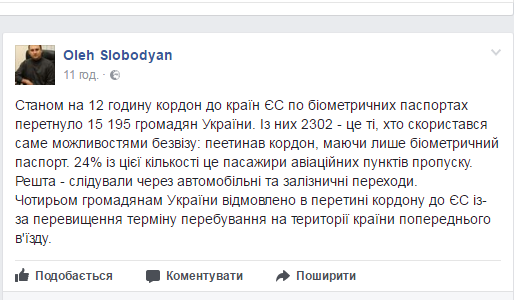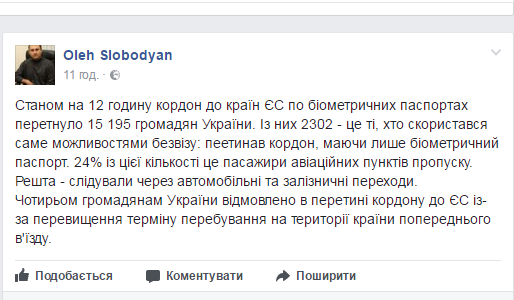 According to Ukrainian Border Service representative Oleh Slobodyan, on June 12  the second day of visa-free travel, nearly 2 thousand Ukrainians had entered the EU by 6 AM,  78% had entered the EU by car, 22% traveled by airplane. The largest number of Ukrainians entered the EU via Poland.