Pro-Russian media falsely reported that Polish President Andrzej Duda had called for Poles to be "ready to fight for former Polish lands." The alleged source was Polish anchorwoman Elżbieta Jaworowicz, who, it was claimed, had reported on the "Reporter's Affair" program on the TVP 1 television network on the supposed speech made by Duda in the Polish city of Sejm.
On October 20, the news website Russkaya Vesna posted the headline "Polish President: Ukraine Must Voluntarily Return Polish Lands."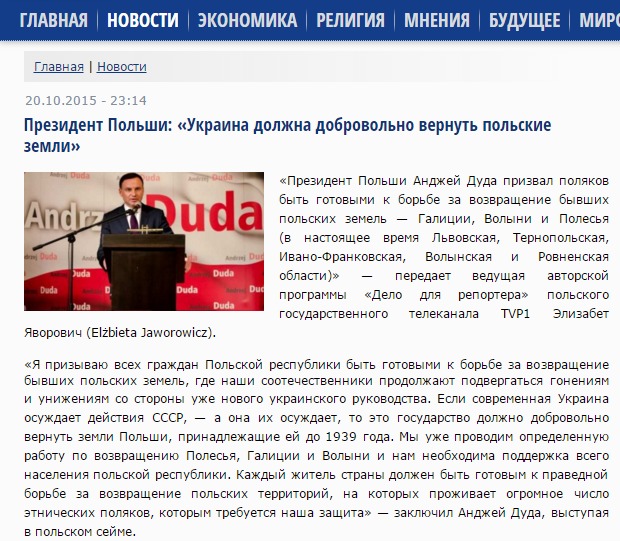 The news was then reposted by such online media as Newsli.ru, Rusimperia.info, DosieKIEV, and Okupatsiya.NET.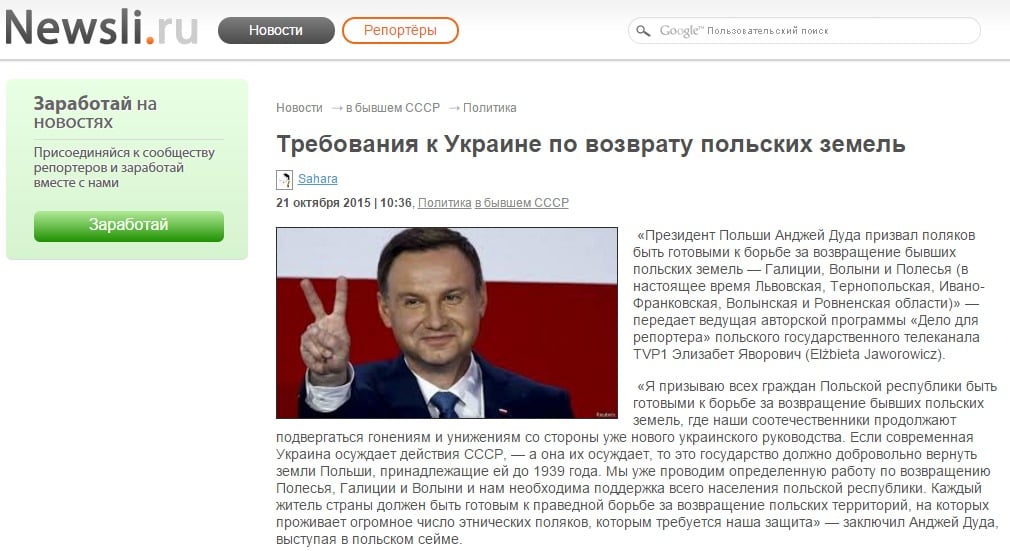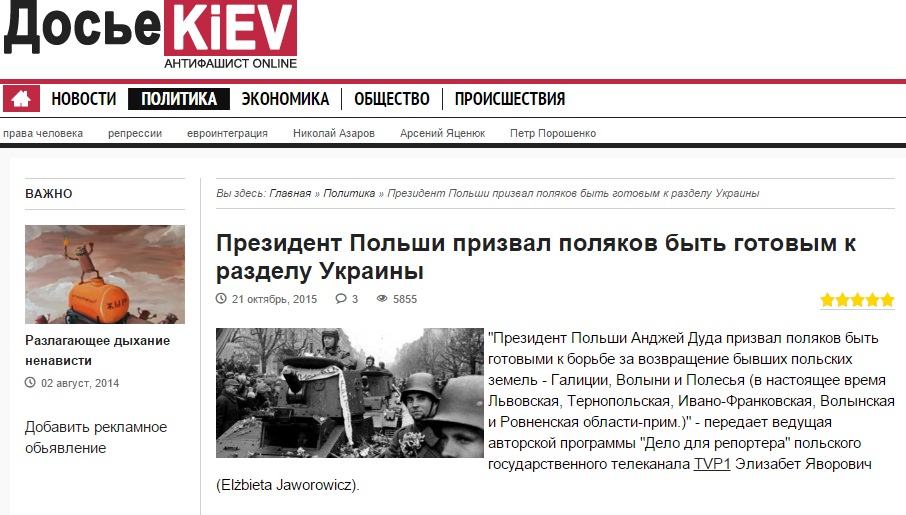 The Polish website Independent Political Diary also cited the alleged remarks by the Polish president, but by giving as its reference the Ukrainian news agency UNIAN, which, according to the Polish site, is "connected with Ukrainian Ministry of Foreign Affairs." Its headline ran: "Ministry of Foreign Affairs of Ukraine: Andrzej Duda Urges Polish to Take Back Lviv." There is no such news on the UNIAN website, however.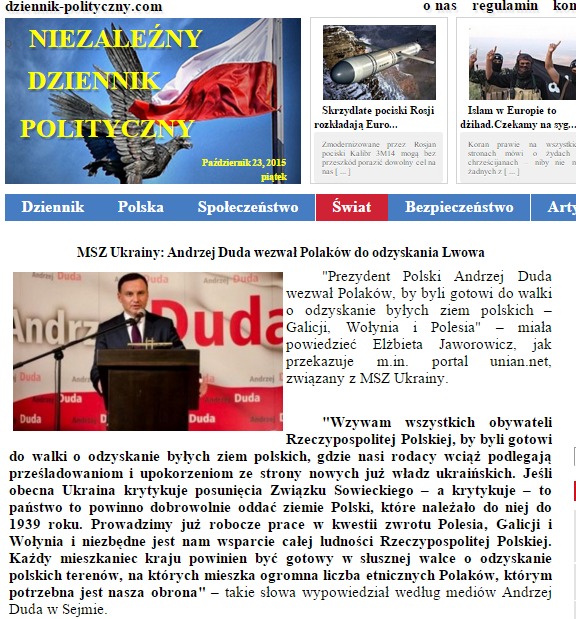 In fact, Jaworowicz made no mention of the speech on "Reporter's Affair." The program is actually a weekly non-political talk-show. Video recordings with descriptions of the last program are available on the TVP 1 website.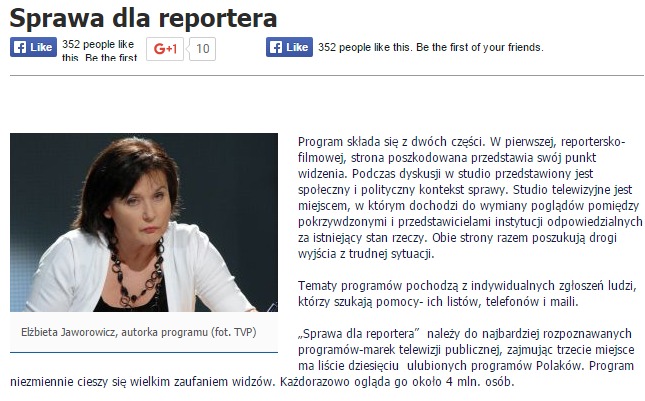 The official website of the Polish President also does not mention any recent speech made by Duda in Sejm. Moreover, the current Sejm government assembly had not been working as of October 9, as the parliamentary elections were held in Poland on October 25.