On February 19, 2015, several mass media, including the Russian news agency Interfax and the website for the Ukrainian television channel ICTV, reported that Ukrainian President Petro Poroshenko requested that Ukraine's parliament, the Verkhovna Rada, classify the national budget as "secret." The site depo.ua was cited as the source of this information.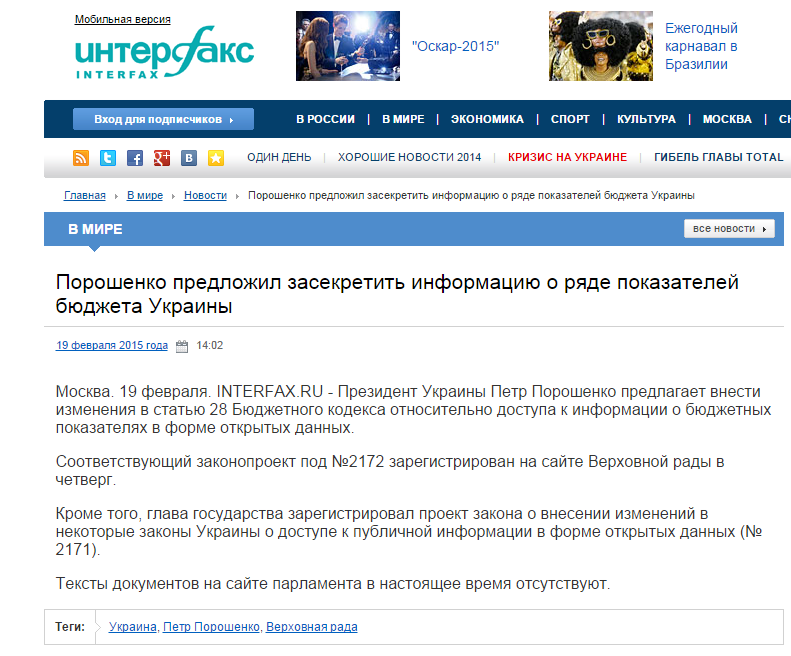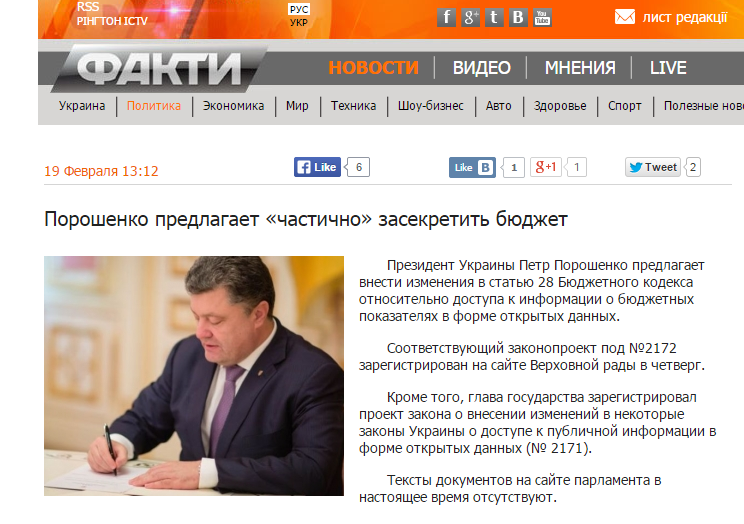 Yet on the same day, depo.ua published an article stating the exact opposite, with the headline, "Poroshenko Asks Verkhovna Rada to Declassify Budget Figures."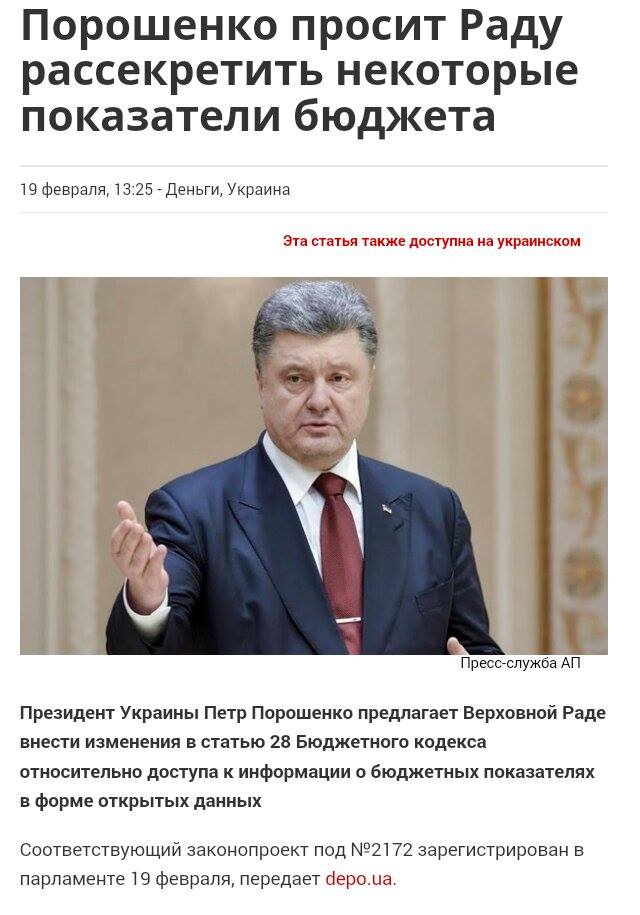 These articles refer to draft law 2172, submitted by the President and registered in the Parliament on February 19. The draft law is aimed to amend Article No28 of the Law "About the National Budget" in order to make more information publicly accessible regarding budgets and annual accounts than was available before. Information about the draft law is obtainable on the Verkhovna Rada's website.