The website LiveKuban , a news site serving Russia's Krasnodar region published a particularly peculiar item about something Ukrainian President Petro Poroshenko allegedly said.
Live Kuban claims that in an interview with Ukraine's 1+1 television channel Poroshenko said that he is the reincarnation of Hetman Ivan Mazepa and Stepan Bandera. "One night I have a dream that I am hetman Ivan Mazepa, and another night I dream that I am Stepan Bandera", – Live Kuban "quotes"  Poroshenko.  Mazepa was a Ukrainian kozak leader who aligned himself with Sweden against Russia in the beginning of the 18th century, for which he was anathemized by the Russian Orthodox Church, while Stepan Bandera was a Ukrainian nationalist leader who was assassinated by a KGB agent in 1959. According to Live Kuban, Poroshenko claims that scientists believe these dreams are evidence that Poroshenko really is the reincarnation of Mazepa and Bandera.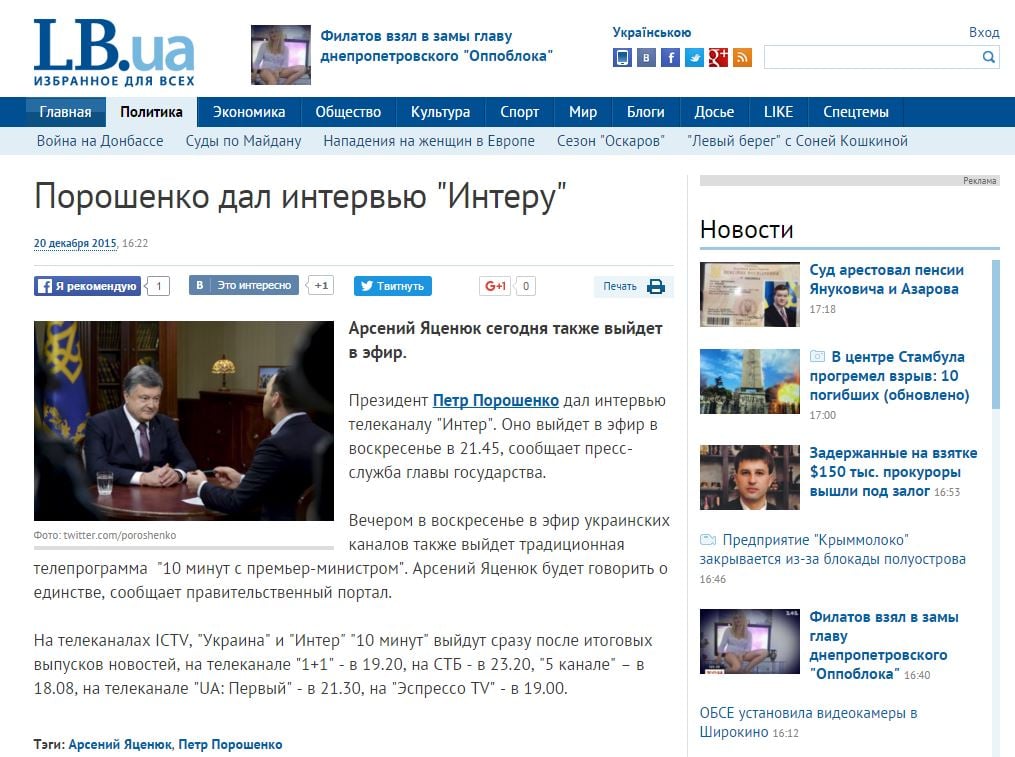 President Poroshenko did not give an interview to channel 1+1, on December 20 however, he was interviewed by the Inter television network. There is no reference to such an interview, nor any statement to that effect neither on the 1+1 site, nor on TSN, the channel's news service site. TSN confirmed that they never ran such a story and found the entire idea perfectly hilarious.
Prominent Russian TV interviewer Vladimir Solovyov also fell for this fake story and even tweeted about it.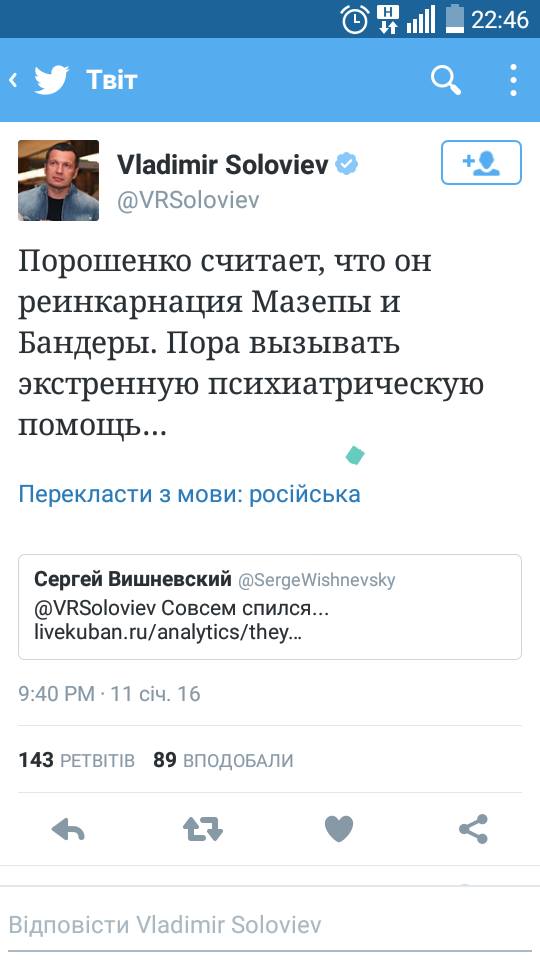 "Poroshenko pretends to be the reincarnation of Mazepa and Bandera. It's time to call the emergency psychiatric services…" he wrote.   Later Solovyov admitted his mistake and tweeted that the story was indeed a fake.