On March 31 many Russian media reported that Ukrainian President Petro Poroshenko lied about the reason why he was late for his speech during his recent visit to Washington, DC.
"Poroshenko's trip to attend the Nuclear Energy Summit in Washington DC began with confusion. The Ukrainian leader was not only late for his appearance, but he lied about the reasons for his tardiness" wrote Rossiyskaya gazeta, sourcing the official Russian news agency RIA Novosti.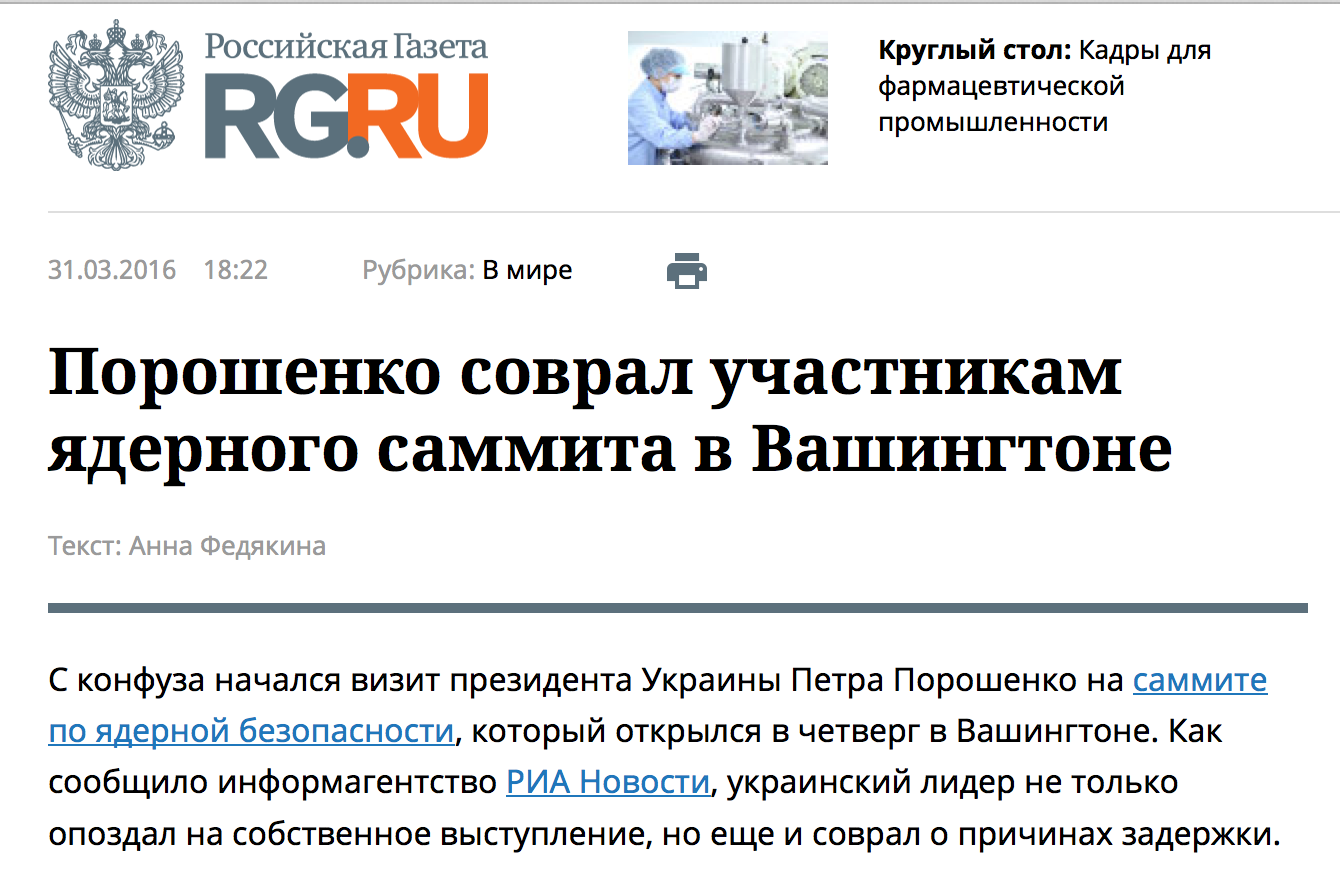 The original source for this story was the Vesti program on Russia's federal Rossia 24 channel. While not openly accusing President Poroshenko of lying, Rossia 24 journalist Alexander Khrystenko does everything he can to create an impression of presidential lying, gesticulating grandly to illustrate his point.
President Poroshenko explained the reason for his delay was that his plane was not able to land immediately.
"Poroshenko's plane did not circle in the air" claims Khrystenko. "According to Flight radar, there was no delay in landing at Andrews Air Force base, President Poroshenko's plane landed there immediately upon arrival." Vesti then shows the flight path of Poroshenko's plane.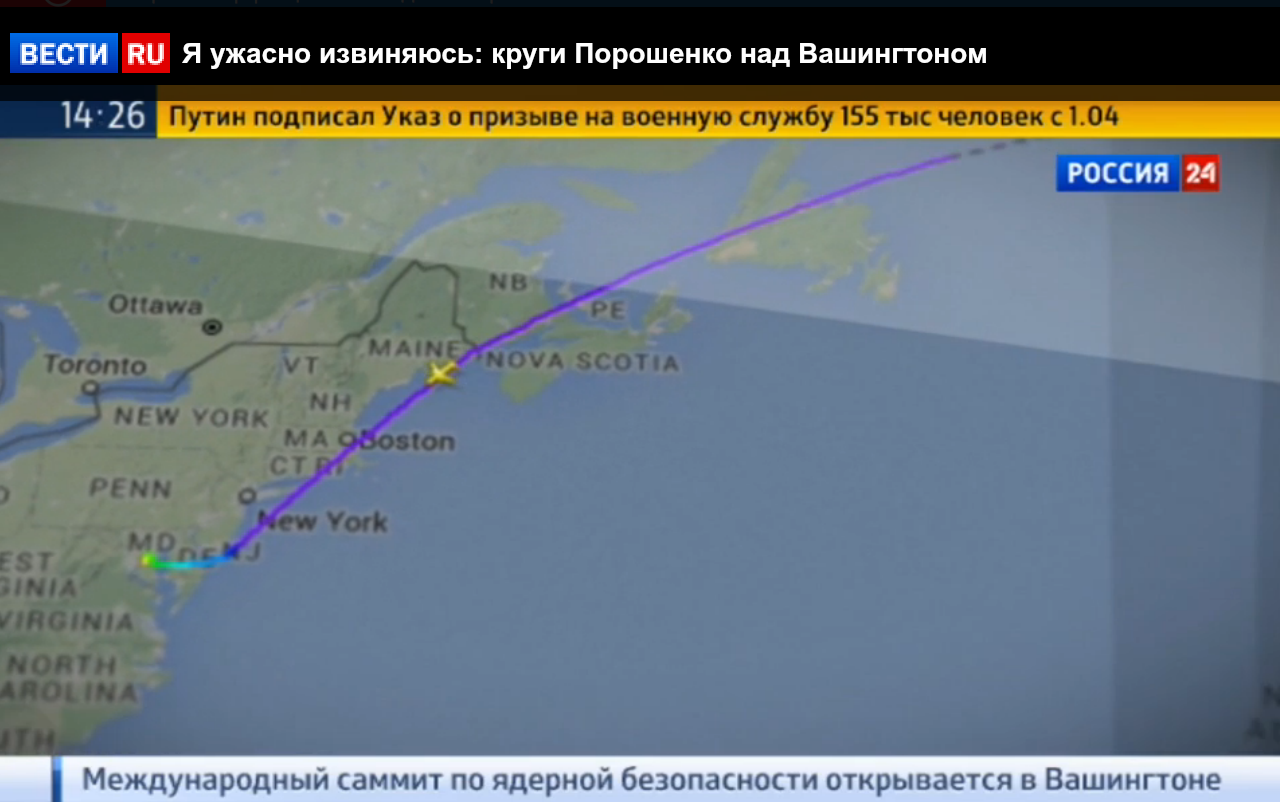 The Ukrainian President apologized for his lateness. "I'm terribly sorry" he said. "Thank you for your patience. Please don't take this as a sign of disrespect. We waited for a landing slot for nearly an hour."
The flight tracking system Flight Radar,  shows that President Poroshenko's plane landed at  Shannon airport in Ireland at 13:13 and remained there for over an hour, leaving for Washington at 15:34. The plane landed at Andrews Air Force base at 18:53 local Washington time, Poroshenko as a result was late for his 19:00 meeting on Capitol Hill, 11 miles away from Andrews.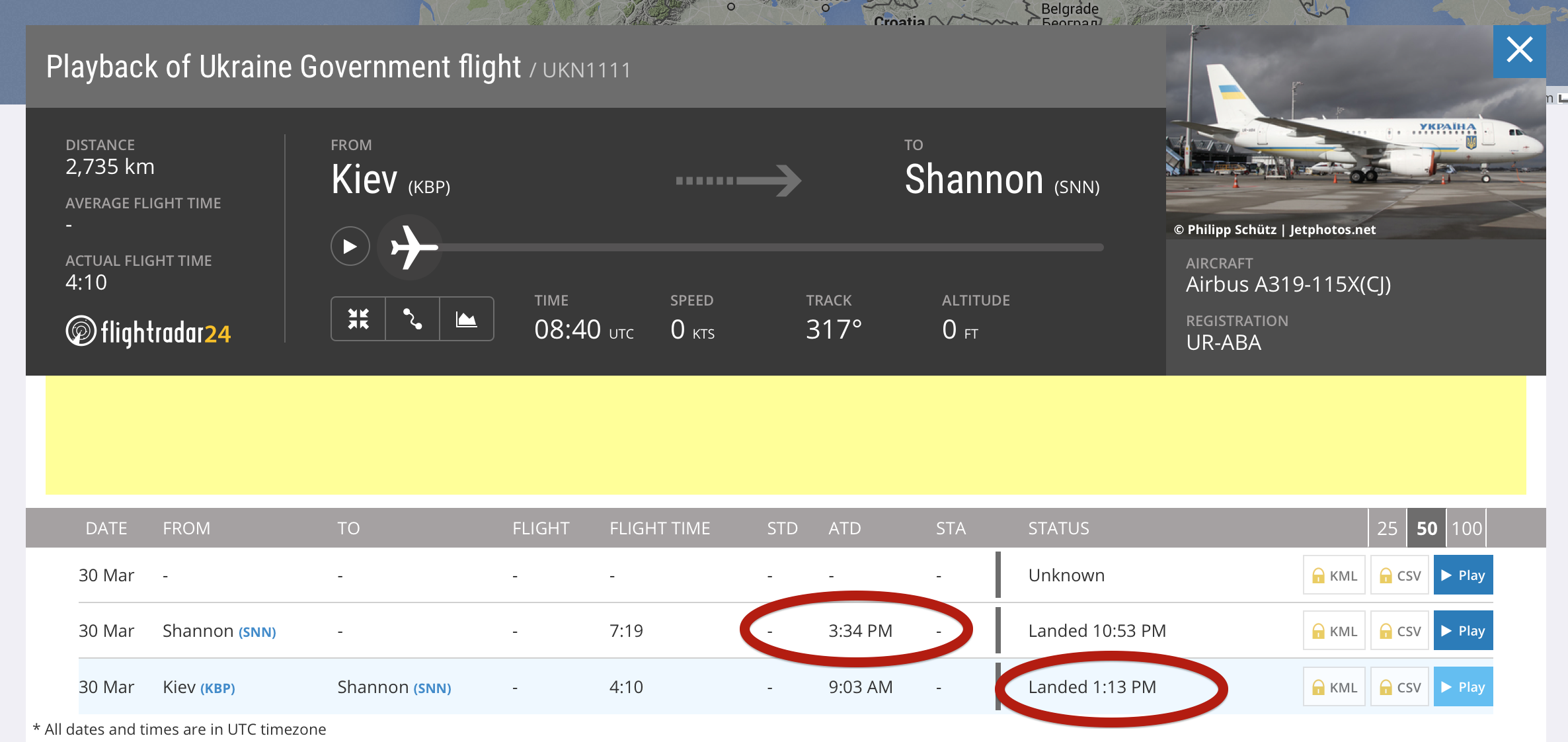 Russian media reported that President Poroshenko was late for the Nuclear non-proliferation summit, the event that he was in fact late for was a forum called "The fight for Ukrainian freedom continues" at the capitol.