On April 30, Russia media (the Russian Ministry of Defence television channel Zvezda, Ren-TV, Russian Channel 5, Pravda.ru) falsely reported that Ukrainian President Petro Poroshenko had officially made the flag of Bandera a symbol of Victory Day (May 9).
"The President gave an opinion that the colors of the OUN-UPA organization on the celebration of Victory Day would be a symbol of respect to the veterans," Zvezda reported.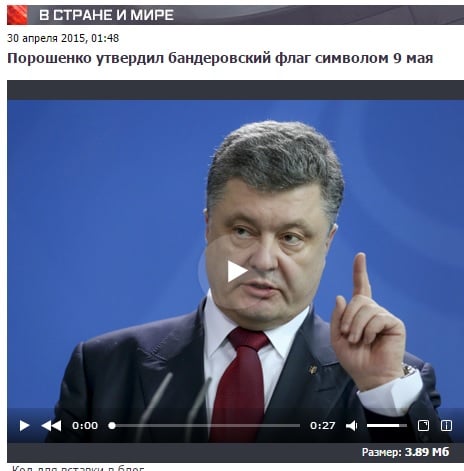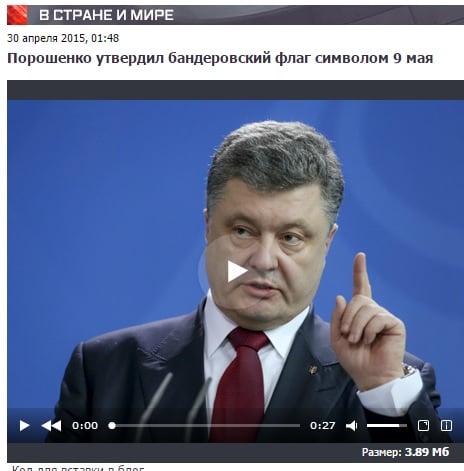 However, Petro Poroshenko has said nothing about the OUN-UPA. Black and red are the colors of a poppy flower, which is a symbol of remembrance for those who perished in the First World War. In Ukraine for the first time it was used in 2014 to commemorate the end of the Second World War.
This can be proved by the video of the meeting of the President of Ukraine with the heads of District State Administrations.
The site of the Cabinet of Ministers of Ukraine also gives an explanation for this symbol: "The graphic picture is a peculiar allusion. On the one hand it represents a poppy flower, on the other – a bloody bullet wound. There are dates of the beginning and the end of the Second World War near the flower."