In June 2015, several Russian and pro-Russian media falsely reported that Ukrainian President Petro Poroshenko told Ukrainian Radio First Channel: "No doubts that the Russian and Ukrainian nations are a single Slavic nation."
This news appeared June 19-21 on the site of the pro-Russian social movement "Ukrainian Choice" and on other sites, including politrussia.com, e-news.su, novorosinform.org, yaplakal.com, ukrop.dn.ua, pravdanews.info, and donbass.media.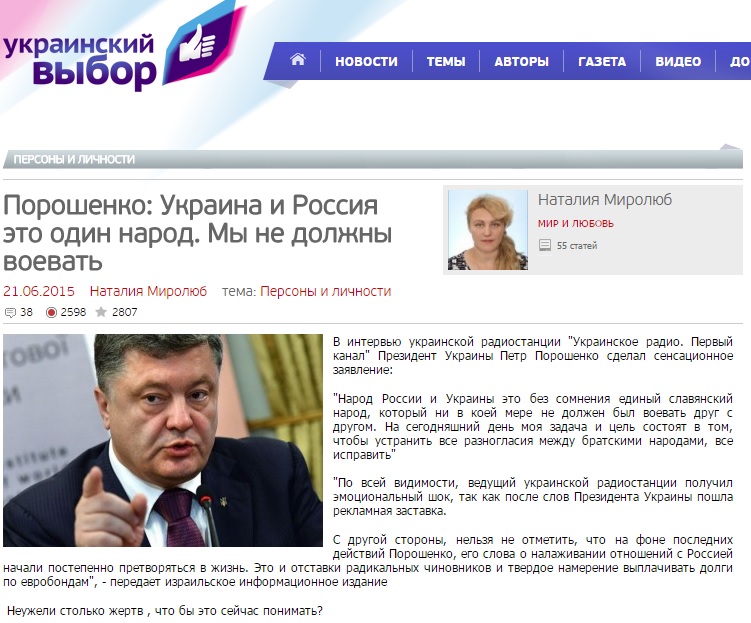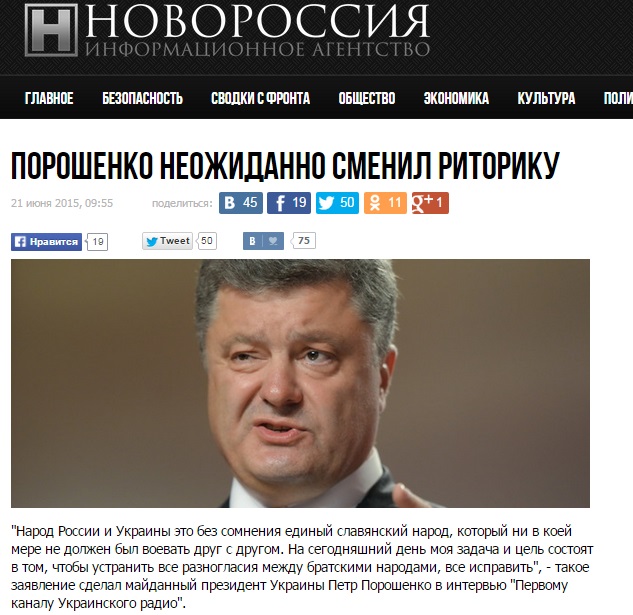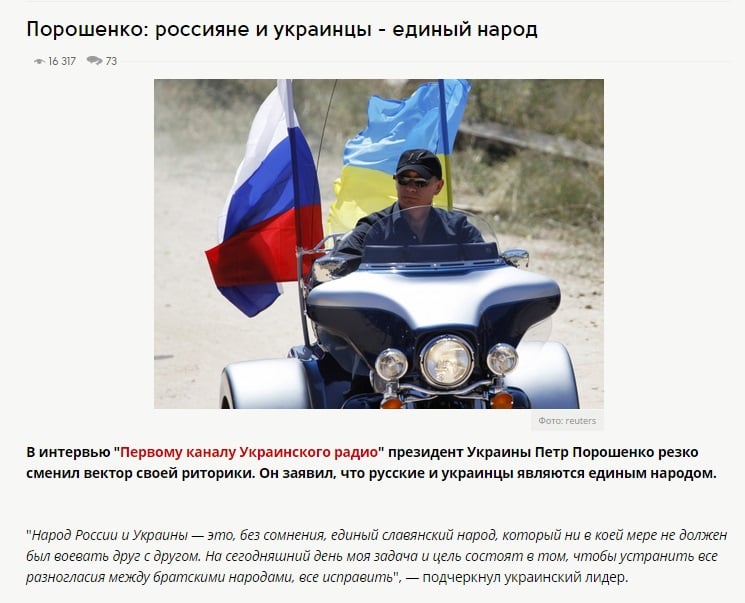 Some media cited Israeli news agency Arutz 10 as their source, though no such information can be found on its site.
Ukrainian Radio has informed Stopfake that Poroshenko did not grant its journalists an interview in June.
Stopfake has also not managed to find anything to substantiate the alleged remark on the presidential administration sites or on those of Ukrainian news agencies.