On November 22, Ukraina.ru falsely reported that Ukrainian President Petro Poroshenko had decided to "completely block up the Crimea" by putting a stop to all trade and cargo to the peninsula.
The site claimed that the President had taken this decision after meeting with the leaders of the Crimean Tatars, Mustafa Dzhemilev and Refat Chubarov, on November 21 in Kyiv.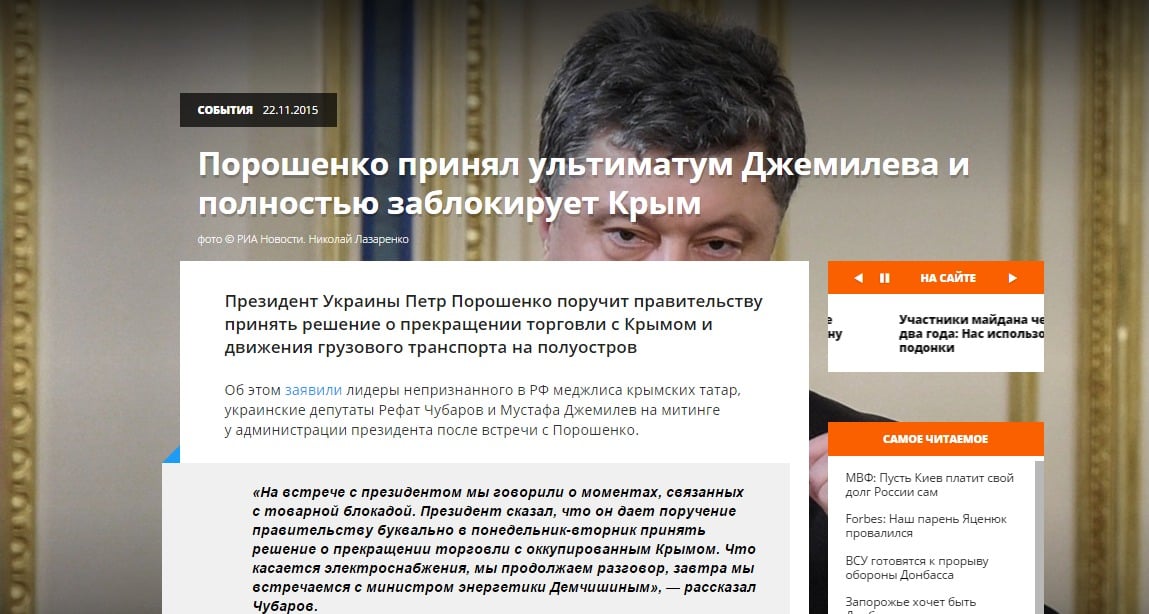 However, there is no information regarding Poroshenko's reaction concerning statements by representatives of the Crimean Tatars. As of November 22, no corresponding information had been placed on the government website where the President's formal documents are posted.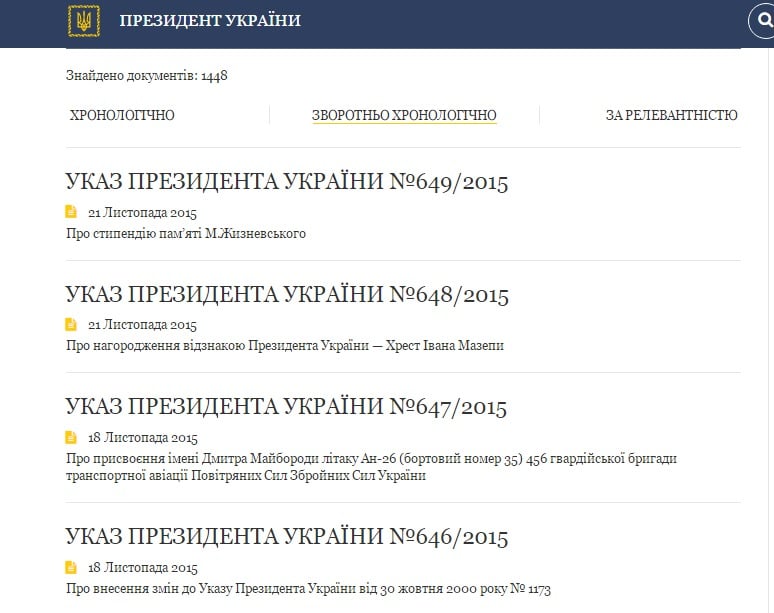 On November 21, a confrontation broke out between Ukrainian law enforcement officials and supporters of the Crimean blockade at the site of cut power lines in the Kherson region. As a result, activists gathered the same day for a rally at the Presidential Administration in Kyiv, while the leaders of the Mejlis of the Crimean Tatars met with Poroshenko to demand a total blockade. In February 2015, Dzhemilev had made a similar appeal.
On November 23, Ukraine's Cabinet of Ministers held an emergency meeting to establish a temporary ban on the transfer of cargo between mainland Ukraine and the Crimea. Prime Minister Arseniy Yatsenyuk charged the Cabinet and the Ministry of Economic Development with providing a list of potential prohibited goods and services.
Also on November 23, the President's website posted a letter that Poroshenko had submitted to the Cabinet of Ministers on November 4 requesting a more elaborate outline of what cargo would be prohibited from being transported to the peninsula.