Russian website Ukraina.ru wrote that Ukrainian President Petro Poroshenko announced his intention to introduce new travel documents which would end visa-free entry into Russia for Ukrainians.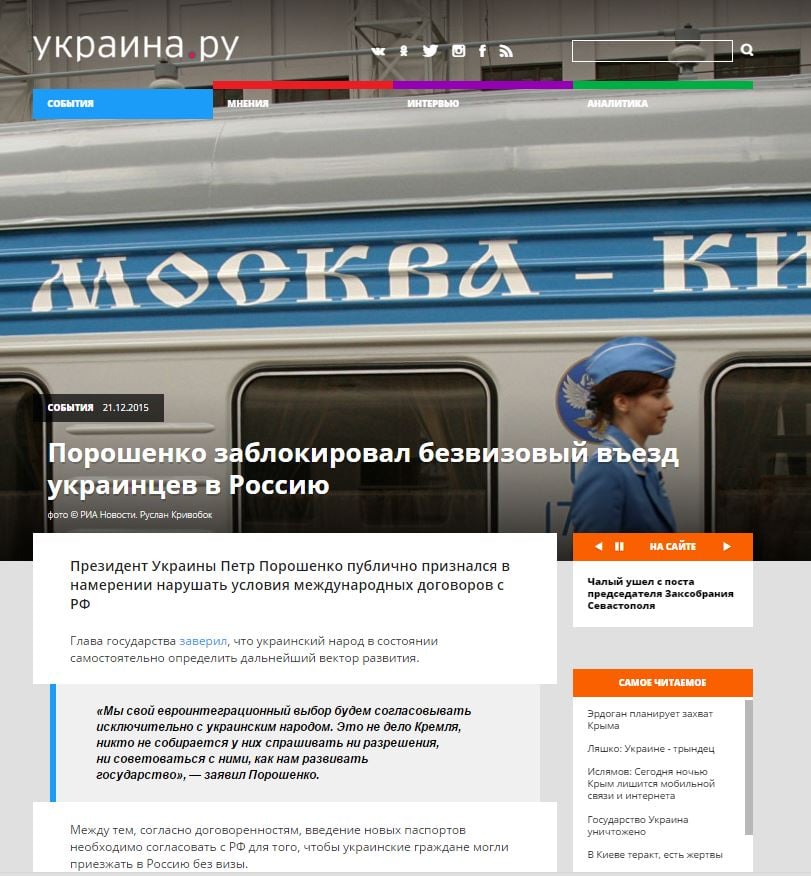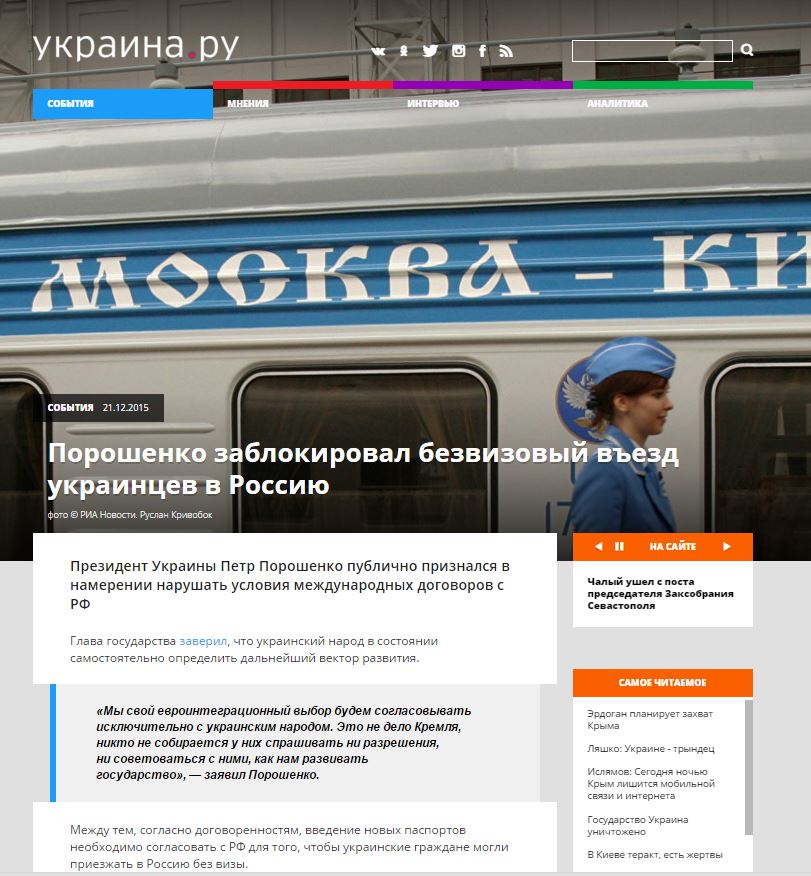 However, the travel-related changes Ukraine is contemplating involve complying with European Union requirements so that Ukrainians will be able to travel freely to the EU and, in terms of document changes, producing a plastic version of the old paper internal passport/identity card.
The Russian website said the changes would result in Ukrainians being unable to enter Russia without applying for a visa. All the bureaucratic delays and expenses that would entail would indeed be unpleasant for the many Ukrainians who either work or visit relatives in Russia.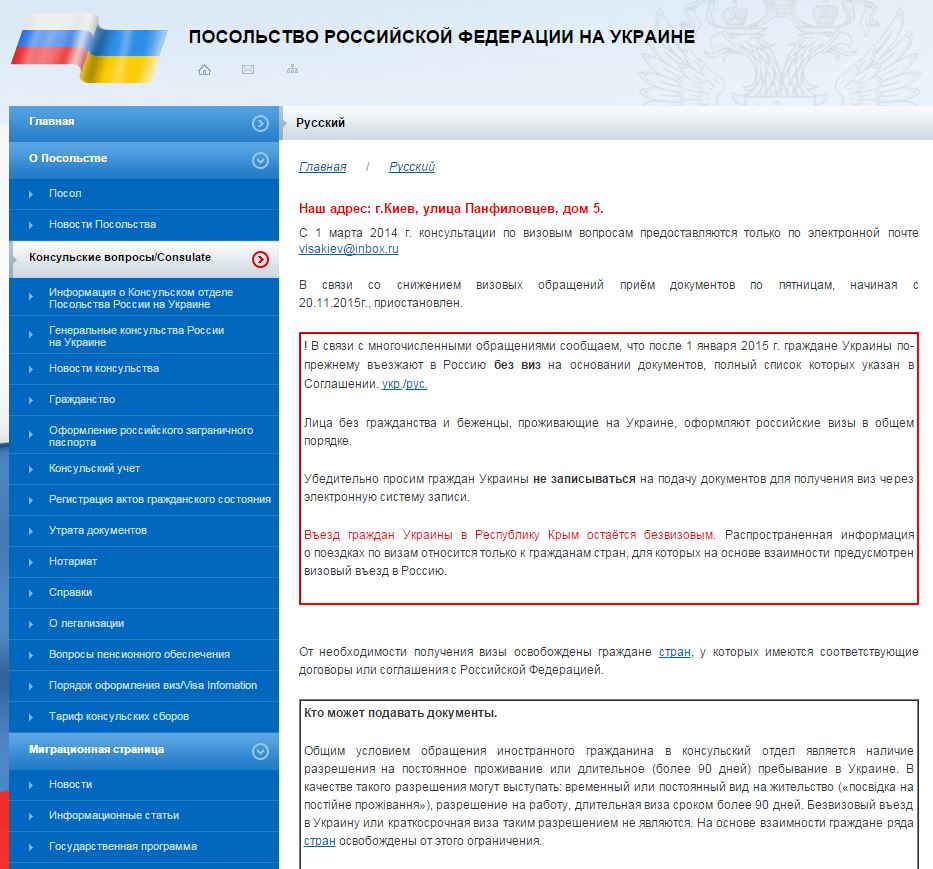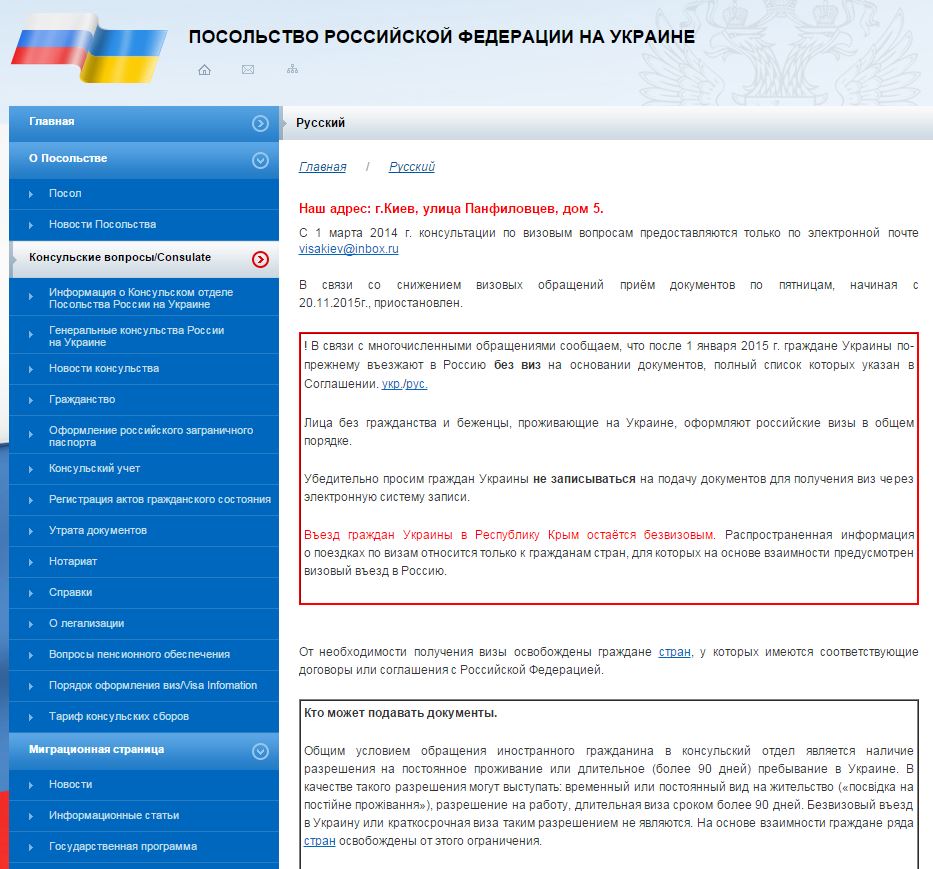 However, a senior Russian Foreign Ministry quoted in the Russian article made no warning that Ukrainians would lose visa-free entrance and indicated that any restrictions could only happen after discussion between the two countries – not automatically.
In fact no country can force another to introduce legislation or rules concerning who they allow into their country. Ukraine cannot somehow legislate to prevent Ukrainians entering Russia. Only Russia can prevent Ukrainians entering Russia.