On March 19, the Russian news program Vesti (broadcast on state-controlled Russia 24) incorrectly reported that Ukrainian President Petro Poroshenko threatened to arrest protesting staff at Kiev's Borispol airport. The report claimed that the group of airport employees was protesting allegedly illegal layoffs of trade-union members, and that they confronted the president about it. And according to the report, this is when Poroshenko threatened to have them arrested.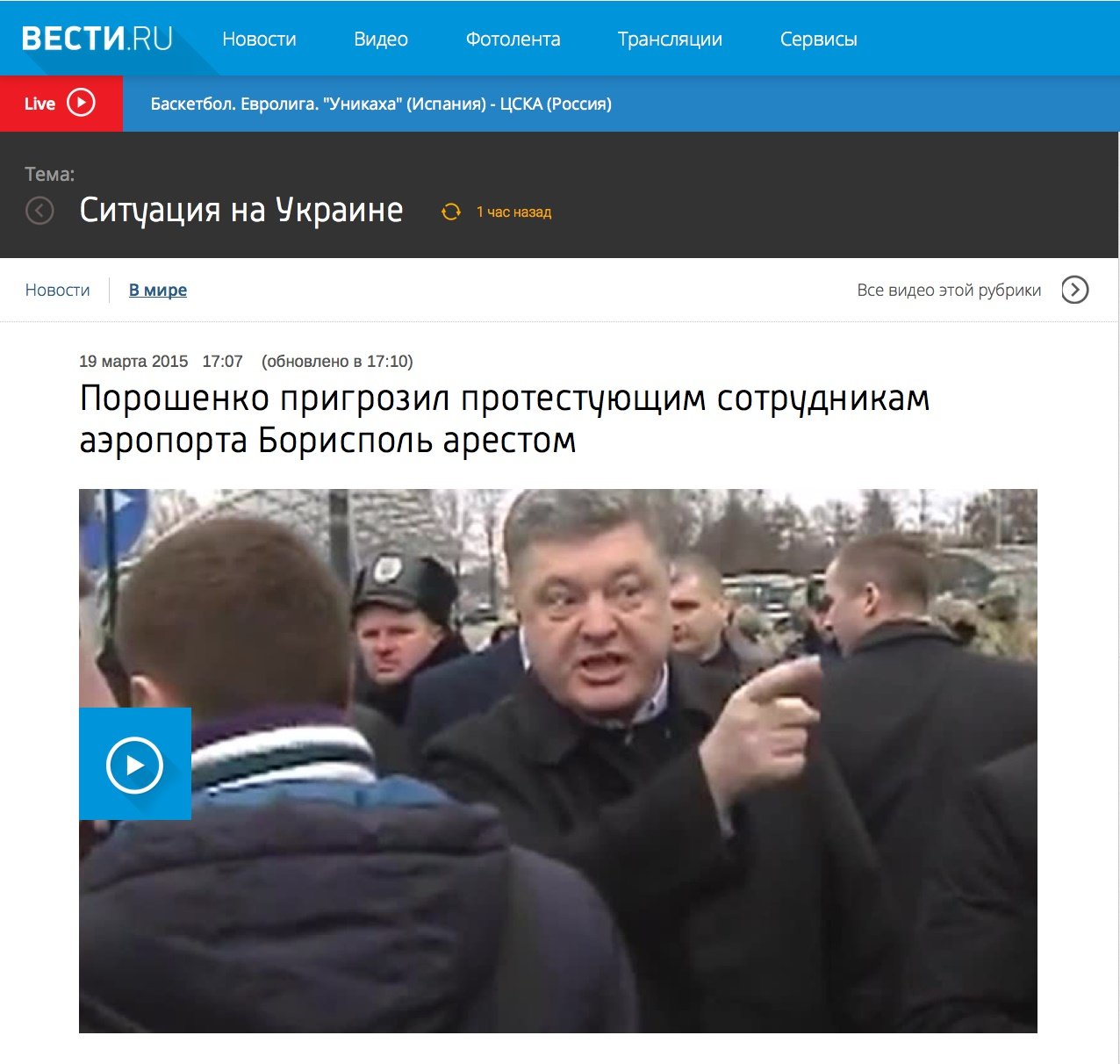 But we can see from the video what in fact happened. While Poroshenko spoke with the protesters, he tried to calm them down and asked that they stop yelling. What in fact he said was: "No need to raise your voice with me, because you will be removed quickly from here." He did not threaten them with arrest, but with having them removed from the area.
Poroshenko also told the group about the importance of legality and the need to reduce the number of state employees. He advised them to challenge the layoffs in court, as is their right.
Furthermore, a citizen can only be arrested by a court order, according to Ukrainian law. The president and his security forces are not granted such rights.