On May 27, 2014, there was an actively circulating news story on social media websites (LiveJournal, Facebook, VK), about a protest taking place in the Ukrainian city of Ternopil, for the reunification with Poland.
"There is a protest going on in Ternopil, at the moment, to conduct a referendum regarding the breakaway of Galicia region from Ukraine, with the later intention of rejoining Poland. The police have joined the protesters," wrote user cadu3m.
Supporting this statement, [the user] published a photo apparently from this particular protest: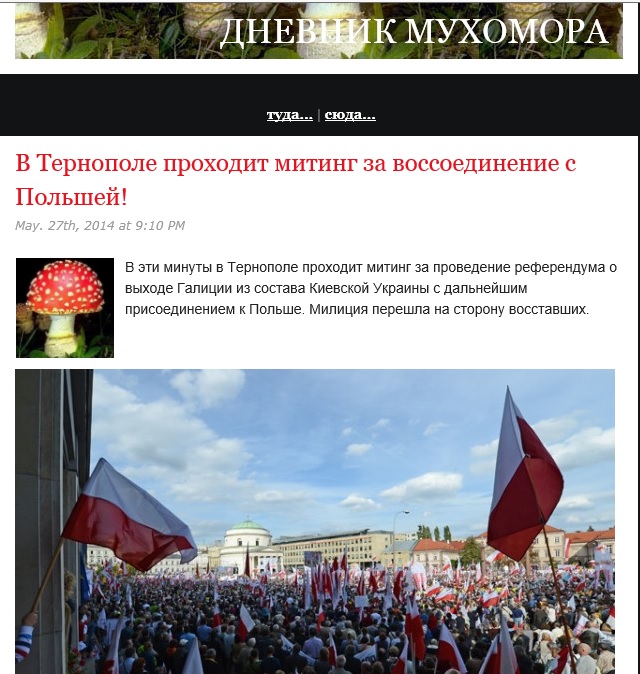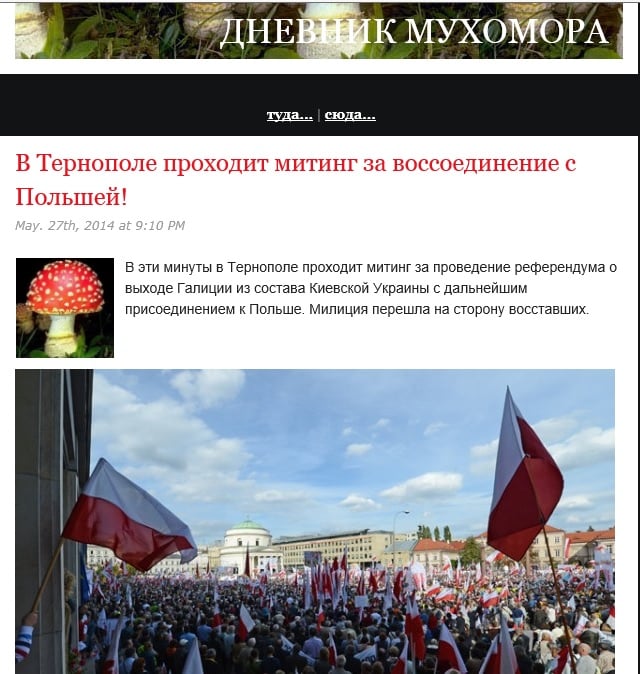 The link to this message was posted by many users on their personal pages, including Aleksandr Dugin, a known public figure.
In reality, on May 27, 2014, there was no protest in Ternopil. There was also no referendum. The photograph, above, was taken from here. It was made on September 29 of 2013, in Poland, during an anti-government protest in Warsaw; it was published September 30, 2013.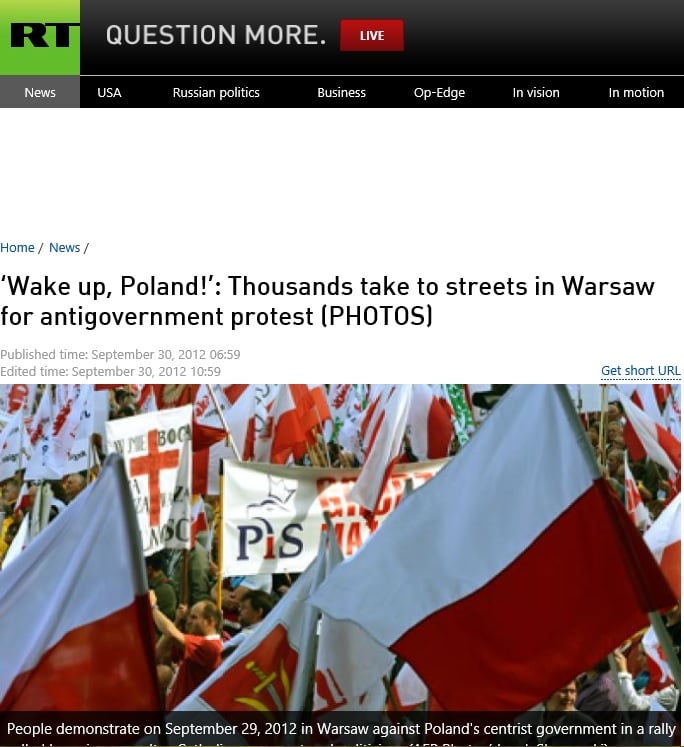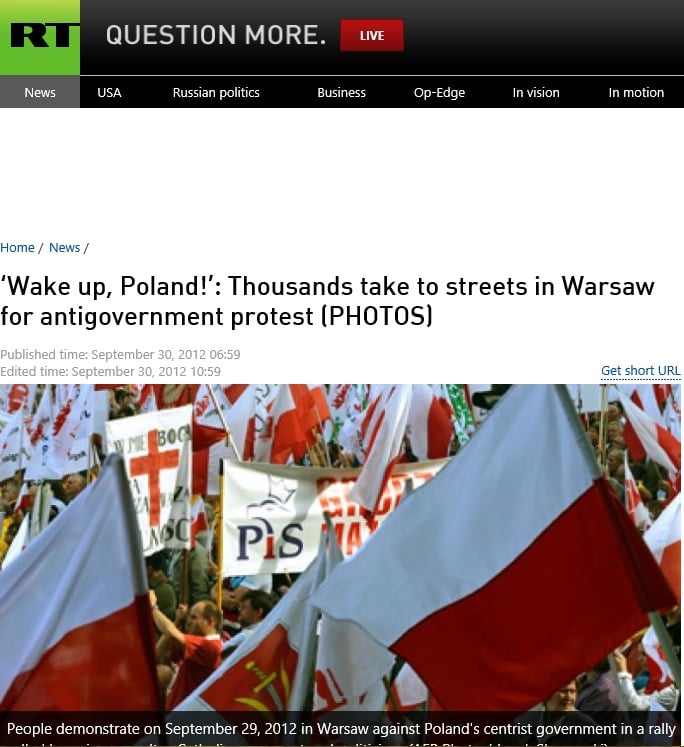 Furthermore, the second part of the message also does not correspond with reality: that Polish armed forces are, apparently, approaching the Ukrainian border. The photograph, which allegedly supports the blogger's statement, was made almost a year ago; it was published July 20, 2013.