TSN, Censor.net, Unian, Obozrevatel, UNN, and other Ukrainian mass media disseminated news reporting that RF President Vladimir Putin allegedly broke a pencil during negotiations in Minsk. Journalists were inaccurately basing this on an edited screenshot by Russia's RT and a translation of the meeting, despite of the fact that there is no such a moment in the video.
Here is the video of the moment that was presumably used to create the fake screenshot.
Let us compare screenshots.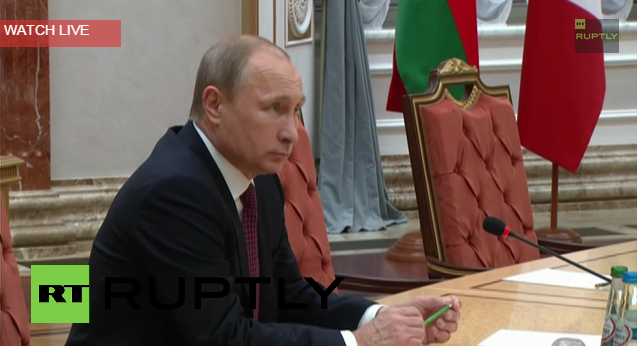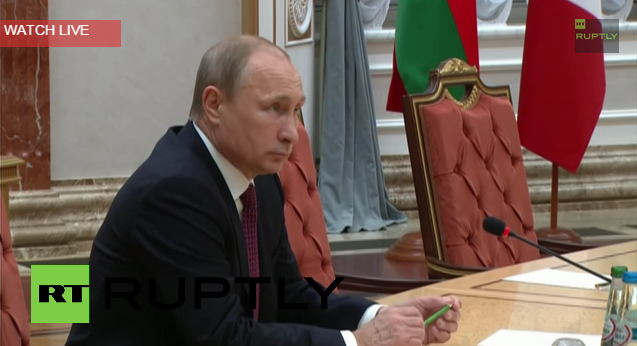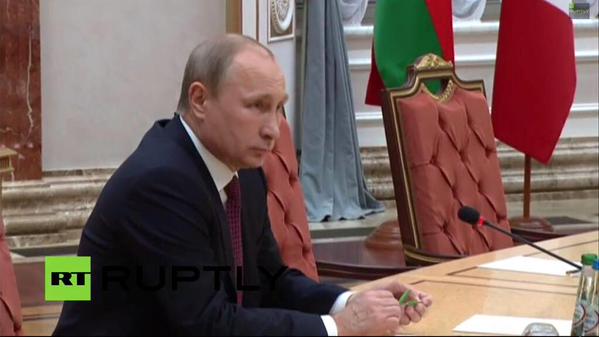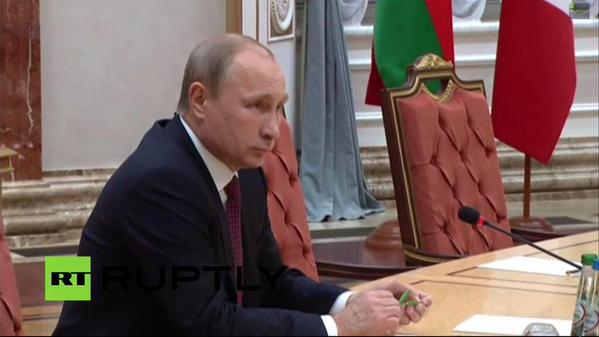 We can see that Putin places the pencil on the table.
Our scepticism of the account was confirmed through a special program that detects edited parts of a photo. The analysis of the screenshot with the alleged broken pencil shows that the area of the pencil and Putin's left hand was edited.