Local nationalists and their sympathizers destroyed an orthodox church of the Moscow Patriarchate under construction in the village of Borova, (Kyiv oblast) declared Russia's national news agency TASS.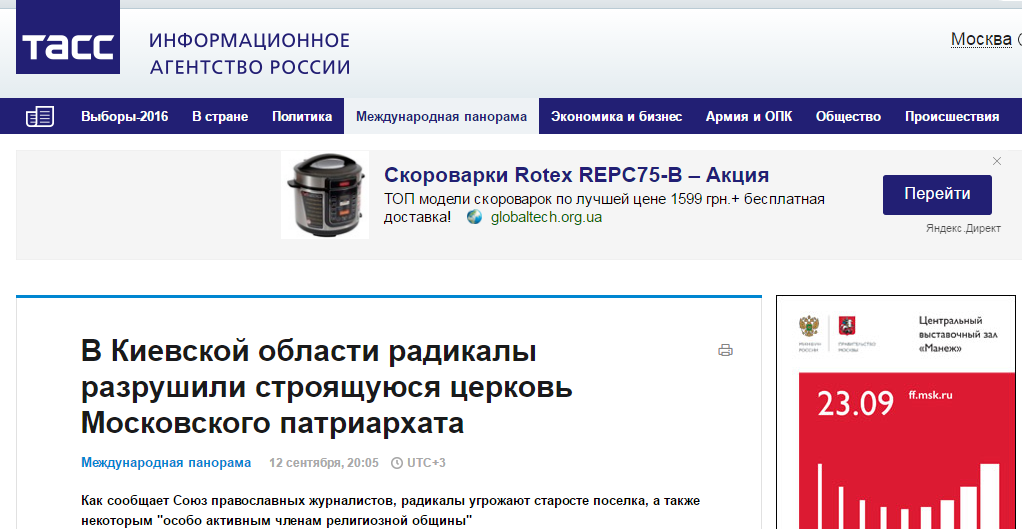 Russia's official state Channel One went even further:  "urged on by an approving crowd radicals smashed the church walls and dismantled the roof. Pleased with their work, they sang the Ukrainian anthem on the church ruins".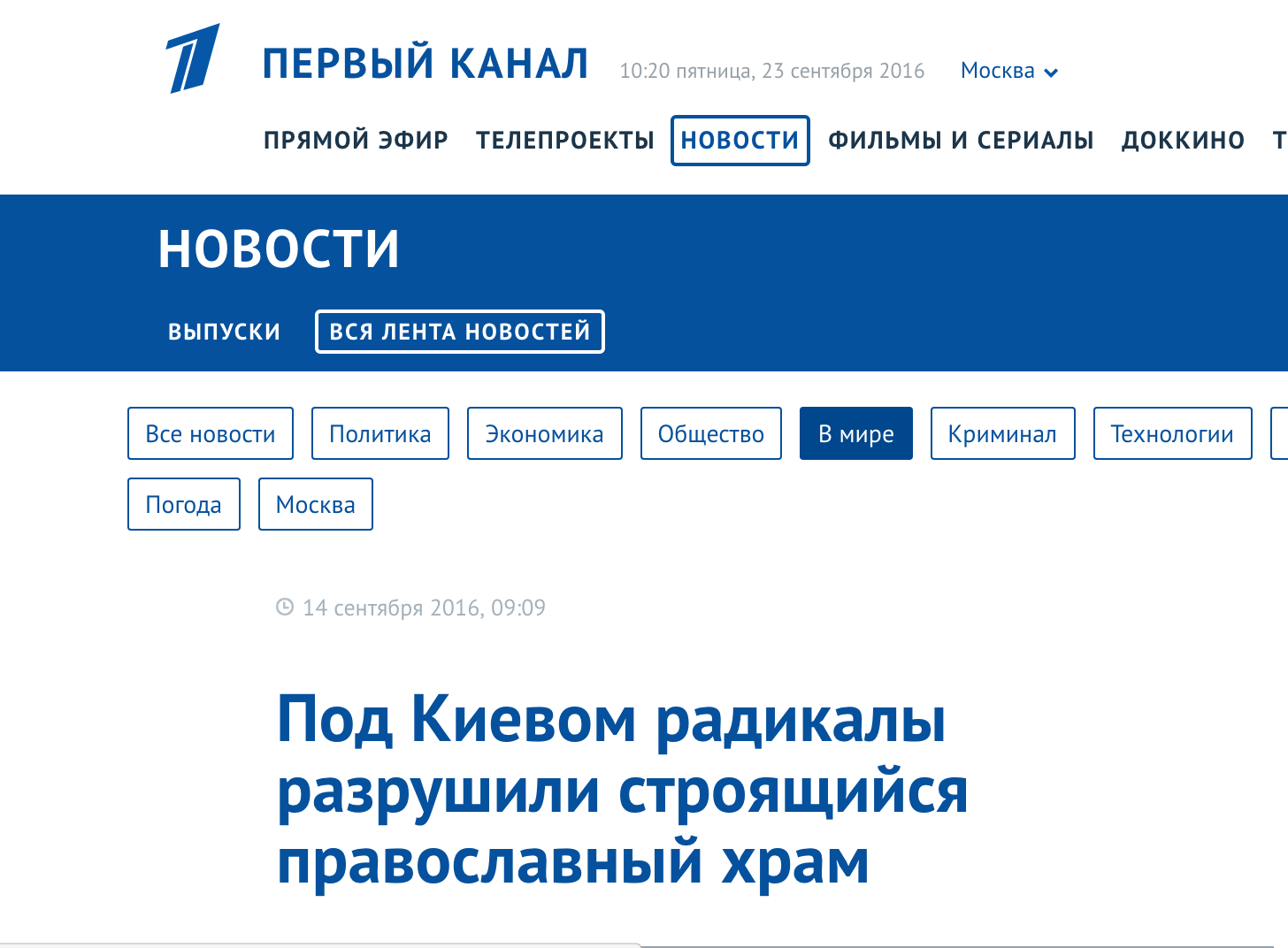 As usual with these kinds of Russian claims, the reality is somewhat different.
Andriy Hladchenko, the chairman of the Borova Community Organization told StopFake that the entire construction was on public land, only the existing old building was owned by a private individual. Had the building been confined to the existing structure's size, there would have been no objections, however, the size of the building was expanded without any authorization and public land was in fact grabbed for a private structure. Borova residents met with the builders and informed them that the construction was illegal and would have to be dismantled. Police documented the illegal construction and warned the builders they were in violation of the building code. The warning was ignored, Hladchenko pointed out.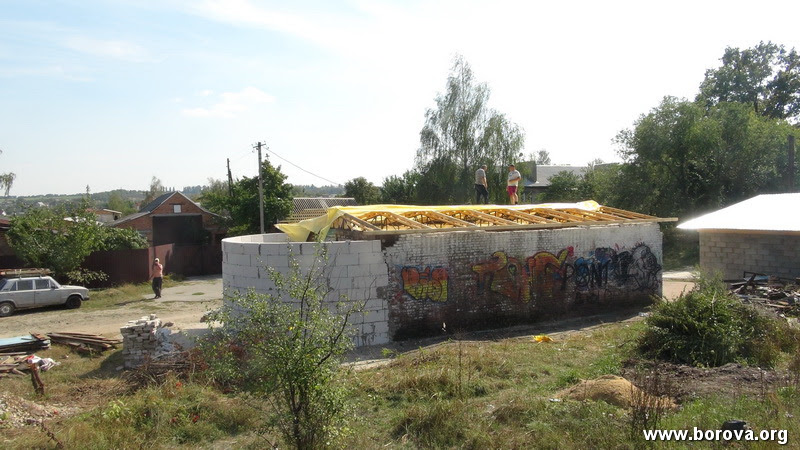 According to Borova town representatives, when work began in August, residents were told the new structure would be a storage facility. Some weeks later it became clear that an orthodox church belonging to the Moscow Patriarchate was being built. Although belonging to a private citizen, the building was on public land and the new construction expanded the structure well beyond its original size. The town subsequently held a poll and 83.4% of the residents voted against the new construction.
According to the town authorities the construction was illegal; it began without any official permits and increased the existing structure's size on leased public land.  On September 9 the town held a residents' meeting and decided to stop the illegal construction.
Russia's first national channel claims this future church would have been the only Moscow Patriarchate church in Borova, local faithful had approached the town authorities asking to build a church at their own expense but were denied, until a local woman offered an abandoned storehouse on her property to be converted into a church.
Reality however, tells a different story. According to the town's web site, Borova already has two orthodox churches that belong to the Moscow Patriarchate, with a third one currently under construction.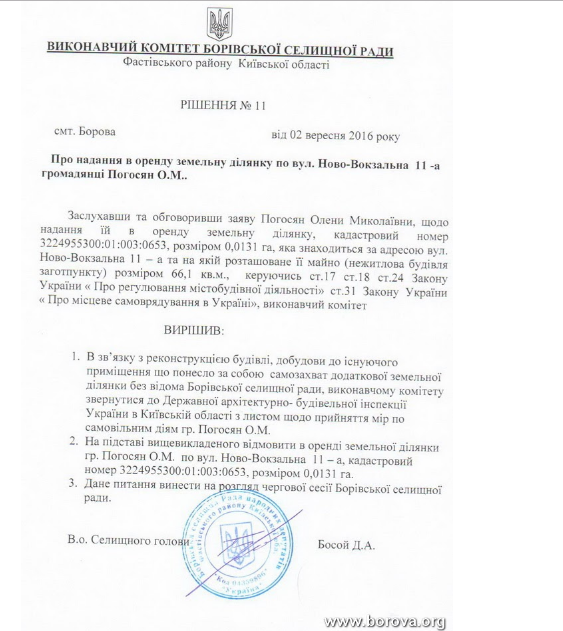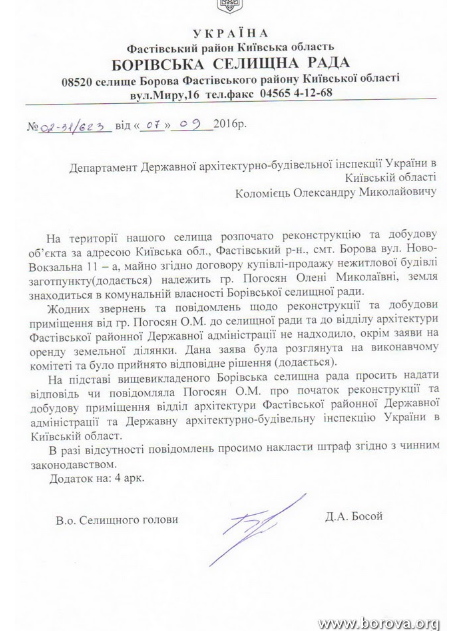 Komsomolskaya Pravda, Moskovskyi Komsomolets, Vzglyad.ru, PolitNavigator and other Russian media disseminated this fake story.
The Russian Orthodox Church operates in Ukraine as the Ukrainian Orthodox Church (Moscow Patriarchate).