This is an internet scam to access sensitive user data. UNICEF and other international organizations do not offer registration via Viber and Telegram and never ask for personal or bank details when signing up for support programs.
Links to programs allegedly distributing financial aid from UNICEF are circulating on social media. No details of the program are indicated, and the links lead to private Viber and Telegram channels.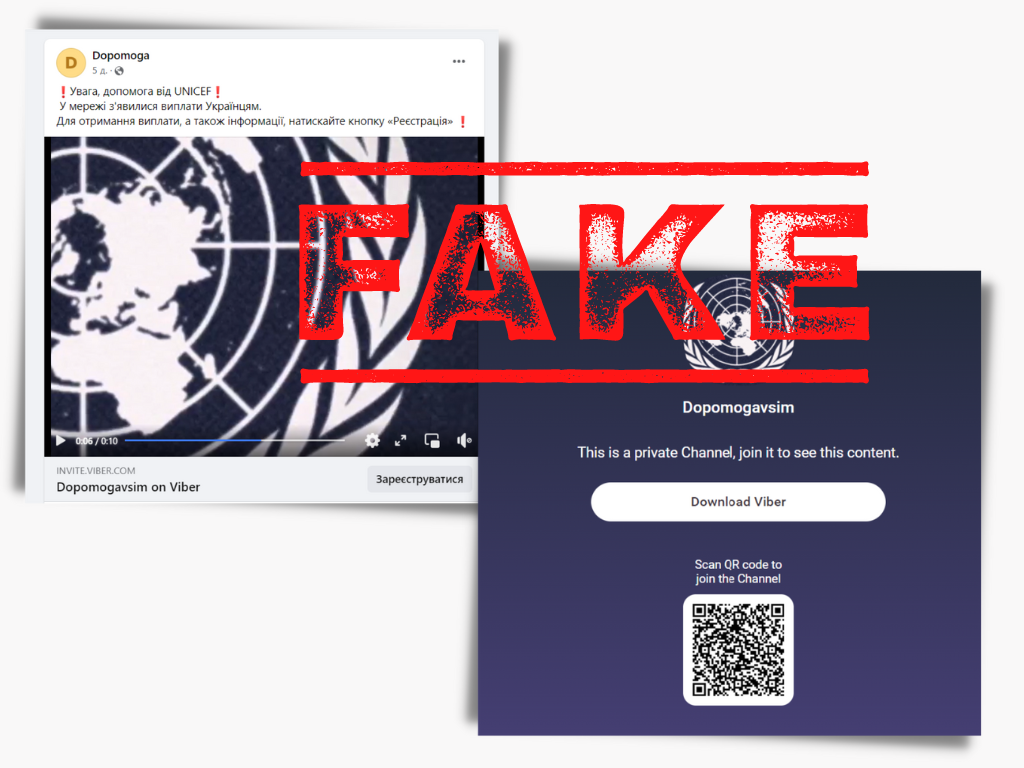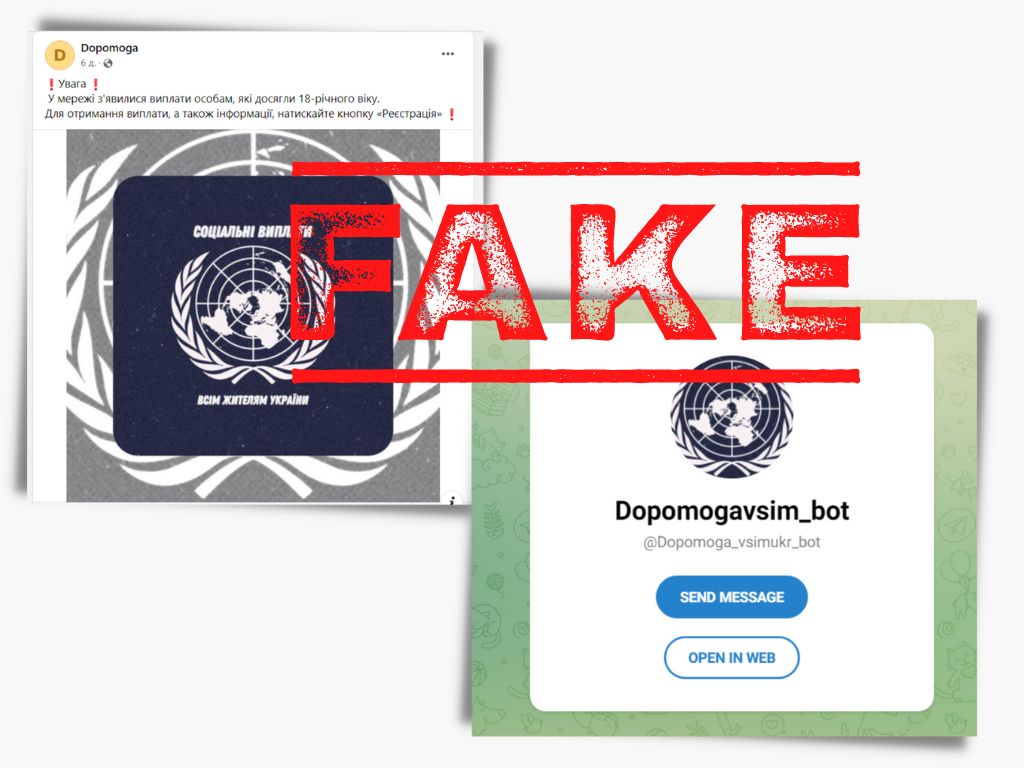 A Facebook page called Dopomoga, which means help in Ukrainian, began publishing such posts on October 22, the very day it was registered. With zero likes and zero followers, the account began publishing posts about alleged "payments to people over the age of 18". Pages like this are fraudulent. They are scams whose goal is to obtain people's personal and bank information for their own financial gain.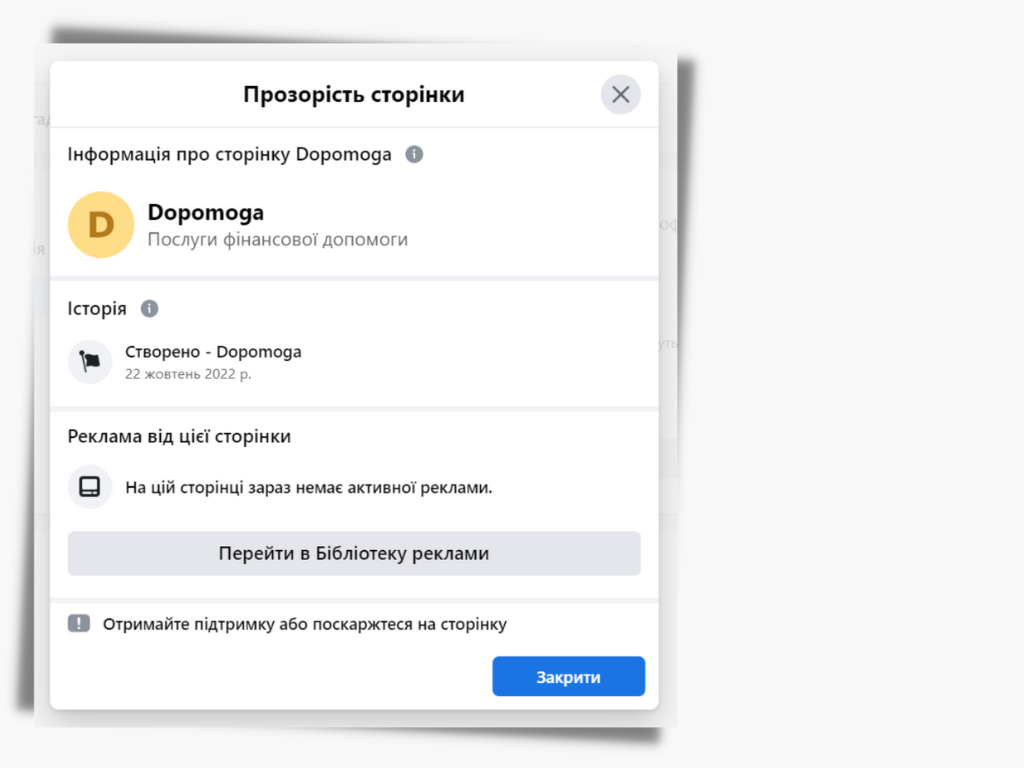 UNICEF announces its programs for parents and children during war on its website, as well as on the organization's official Facebook page. Currently, the UNICEF website mentions only one aid program — "Spilno", the registration for which is already over. UNICEF does not use Telegram and Viber messengers as a registration channel for support programs and does not ask for personal confidential data during registration.