On September 20, Russian opposition groups held a rally in the Maryino district of Moscow. The event, however, will most likely be remembered for a clumsy fake photo shown on Russia's REN-TV.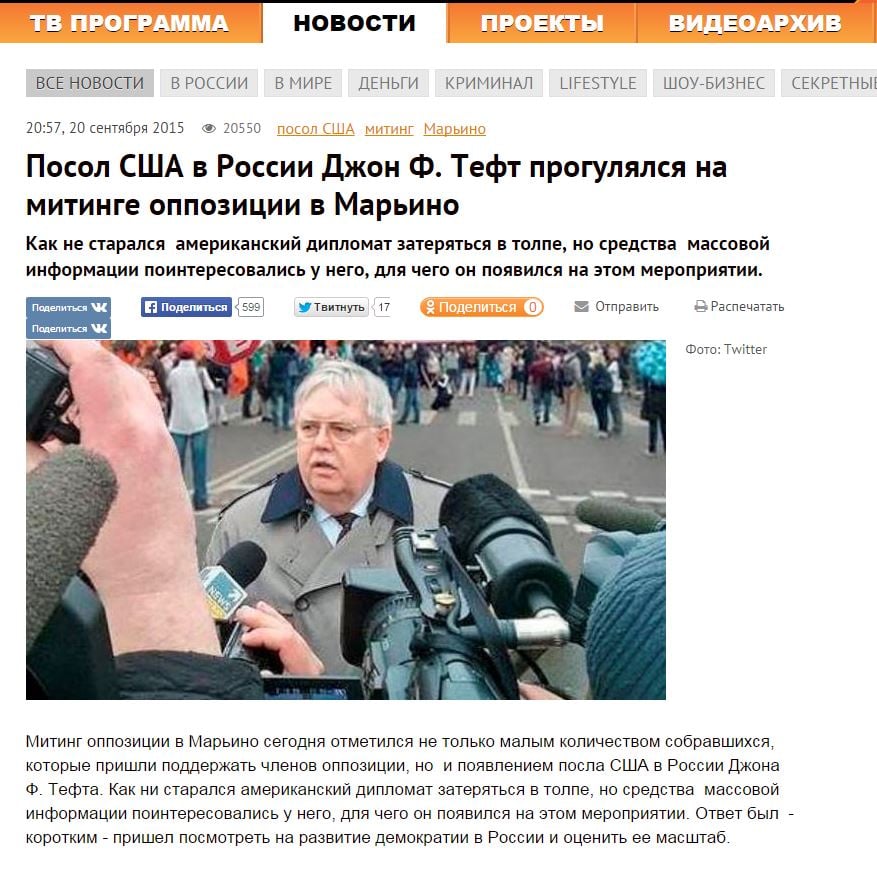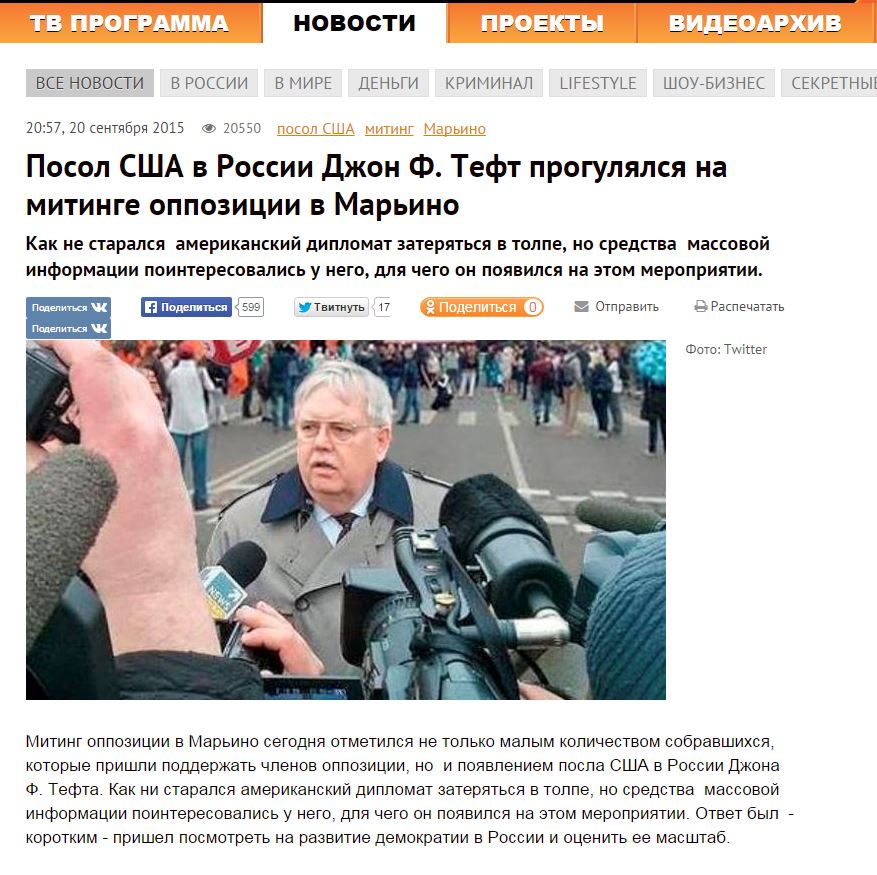 The network used an old picture of U.S. Ambassador to Russia, John Tefft, taken during an interview at the site of Boris Nemtsov's murder – a bridge directly in front of the Kremlin – claiming that he was at the rally in Maryino.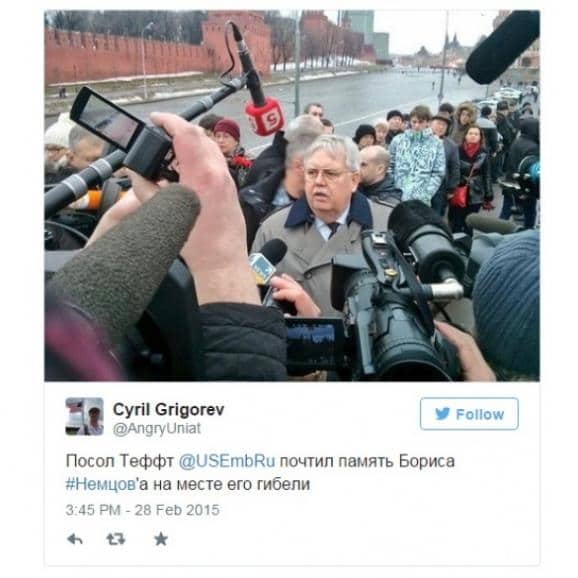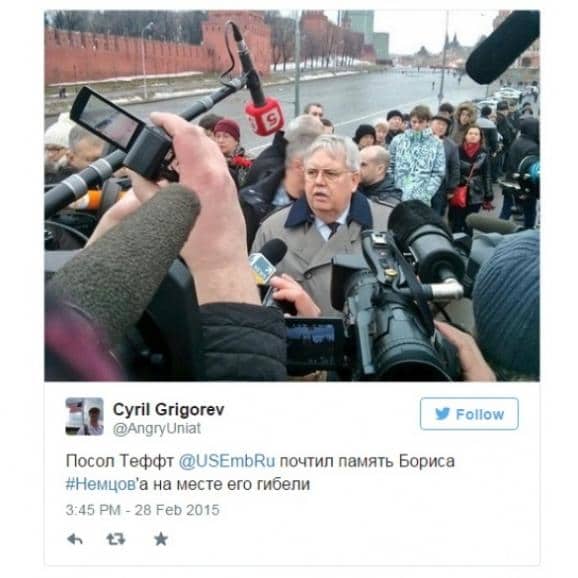 The opposition meeting was added as background to the original photo with the help of Photoshop. The fake photo was then spread by Russian media.
After several requests, REN-TV changed some of the text, accompanying the photo, but the original remains in a Google cache. The network later officially responded to criticism by writing: "The photos of the diplomat appeared in social networks. However, it is not known whether these photos are real or this is a commonplace photomontage."
The botched fake was popularly ridiculed by media and social networks, and the U.S. Embassy in Russia even posted Twitter images of the Ambassador on Mars and at a hockey match.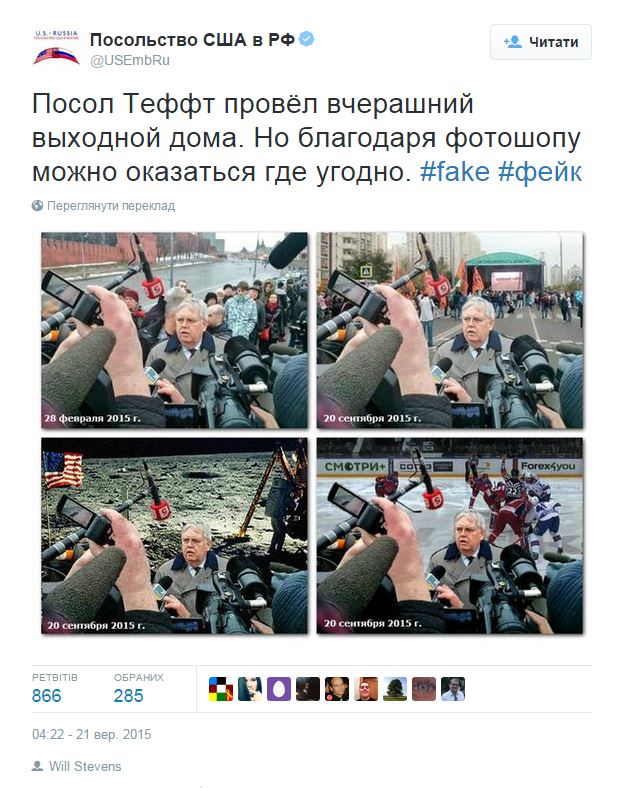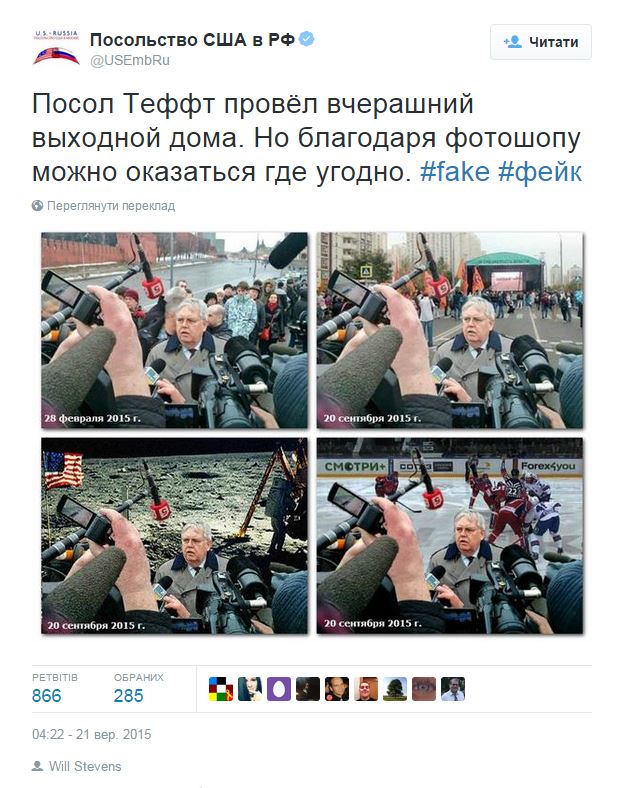 Called out, REN-TV later blamed bloggers for the ridiculed debacle, finally saying that their journalists had picked up the photo from Twitter.