Scores of Russian media reported this week that a shootout between Ukrainian military and the radical Right Sector battalion had occurred in the war zone. The source for this story is a literal font of fake news, frequent mouthpiece of the self-proclaimed Donetsk People's Republic, the DonetskNews Agency.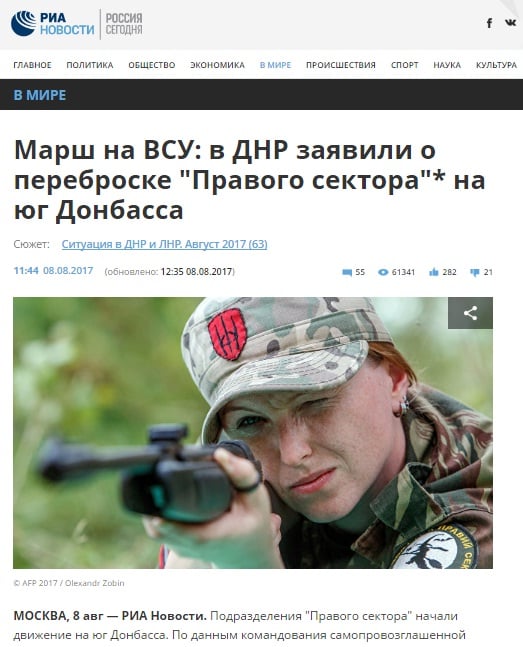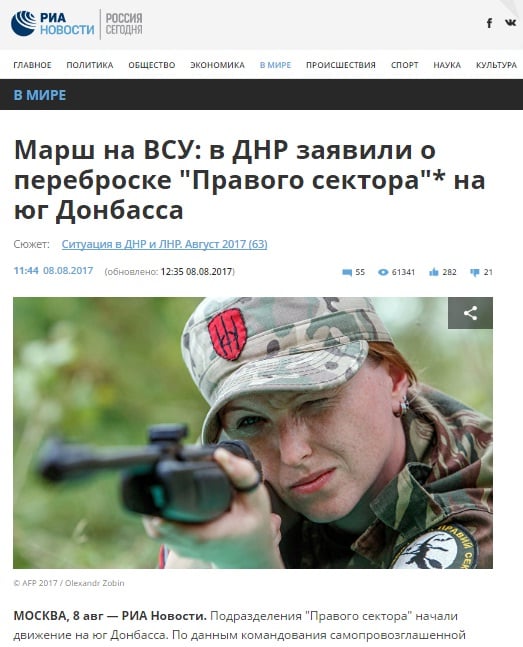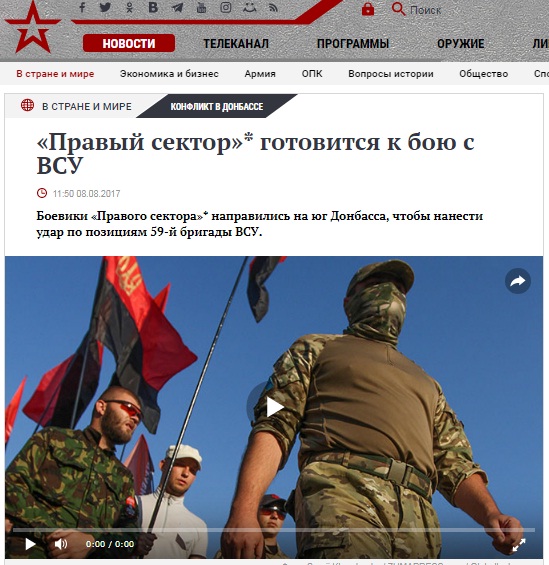 Citing something called "the operative leadership of the Donetsk People's Republic", the Donetsk News Agency claims that on August 6 the Ukrainian military fired on Right Sector.
Two days later Russian Defense Ministry television channel Zvezda reported that Right Sector was readying a retaliatory operation against the Ukrainian army. Outside of the Russian backed separatist leadership, no other party said anything about this alleged incident.
RIA Novosti, Ria Novosti Ukraina, Rossiyskaya Gazeta, Gazeta.ru, Moskovskyi Komsomolets, REN TV, NTV and many other Russian media disseminated this fake.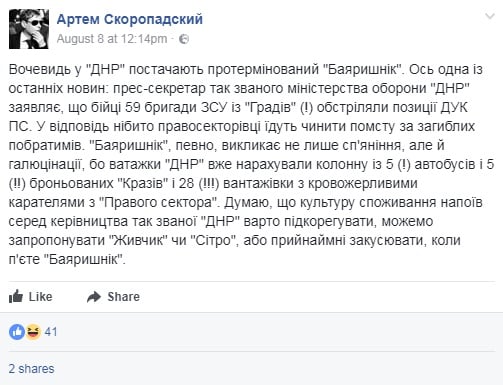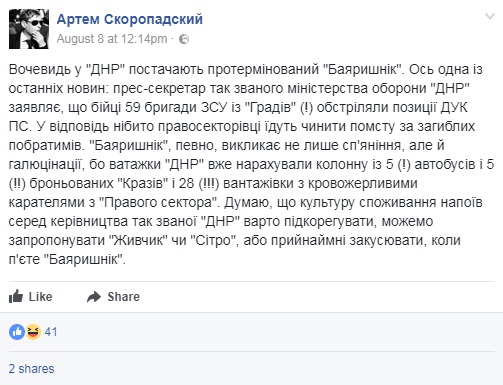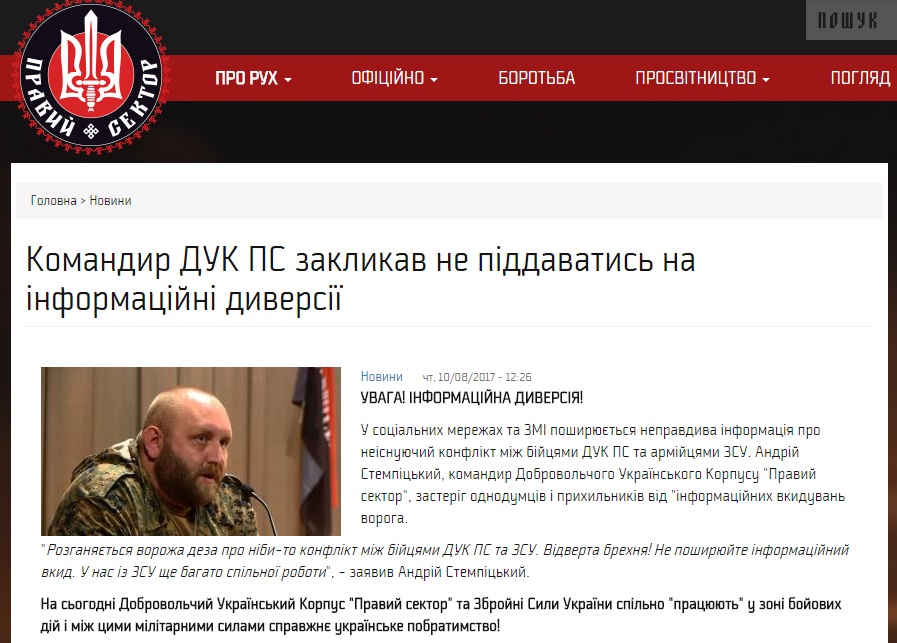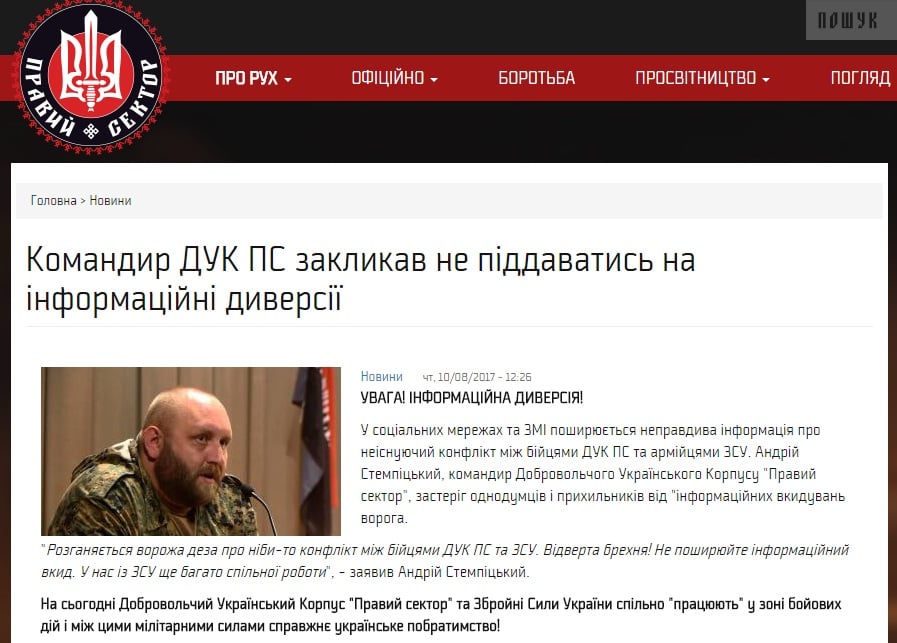 Right Sector press secretary Artem Skoropadsky dismissed these claims as complete fabrications. Fakes such as these are aimed at sowing ill will and dissent between the Ukrainian armed forces and the volunteer movement, he told StopFake. Right Sector battalion commander Andriy Stempickyi also dismissed the fake story and said the Ukrainian military and the battalion still have a lot of work to do together.