Russia calls its actions on the territory of Ukraine 'our legal obligations to protect compatriots'. For example, today, speaking at the plenary session of the State Duma on behalf of the fraction "United Russia", Deputy Chairman of the Committee on Constitutional Legislation and State Construction Dmitry Vyatkin said:
"In late February – early March representatives of all parliamentary fractions worked in the Crimea … I must say that during numerous meetings with our compatriots in the Crimea the keynote was: Russia should not forget about their compatriots … it is important to protect the interests of the people, who live in the Republic of Crimea, our countrymen. "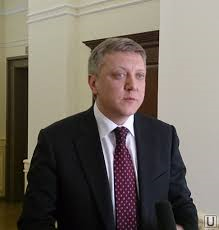 However, there is NO such thing as "compatriots" in international law. There are only three categories: "citizens", "foreign citizens", and "stateless people".
Moreover, from the standpoint of international law, nothing can justify Russian intervention in the internal affairs of Ukraine, which we now observe in the Crimea.
There is a generally accepted principle prohibiting the use of force in international relations. Therefore, such an intervention from Russia, which is now happening in Ukraine, is clearly illegal.
None of the legal justifications put forward by Russia have any credibility in terms of international law. The need to protect the population cannot be counted as a reason for the intervention in the internal affairs of a neighboring country.
Firstly, in this particular case, there is no humanitarian crisis, which Russia refers to. Secondly, the aforementioned "humanitarian intervention" is not allowed by international law, as well as the notoriously famous so-called "invitation" by Yanukovych, in which he is asking to send troops to protect the public.
International law does not allow such requests to be the grounds for an intervention. Not to mention the fact that Yanukovych is no longer the President of Ukraine. Currently, the Acting President is Alexander Turchinov. His status is based on decisions taken by the Verkhovna Rada (Parliament) of Ukraine.