On February 23, 2015, the Belarusian site by24.org published news alleging that a Russian flag was burnt on an effigy in Belarus during Shrovetide, a traditional celebration held during the week prior to Lent.
The news was then popularly disseminated by Ukrainian news sites.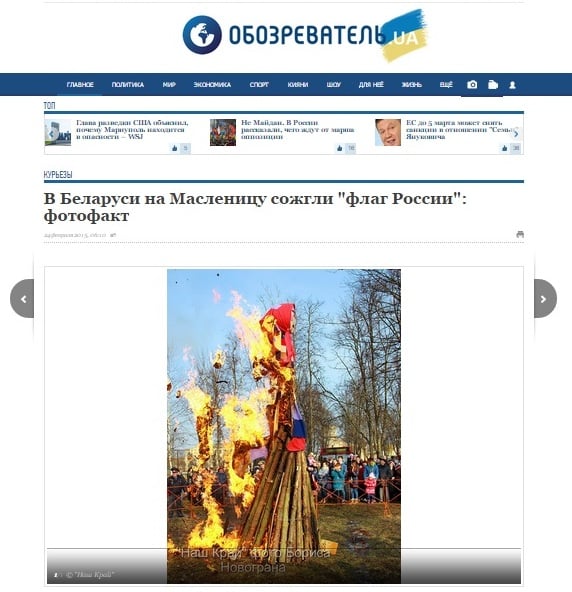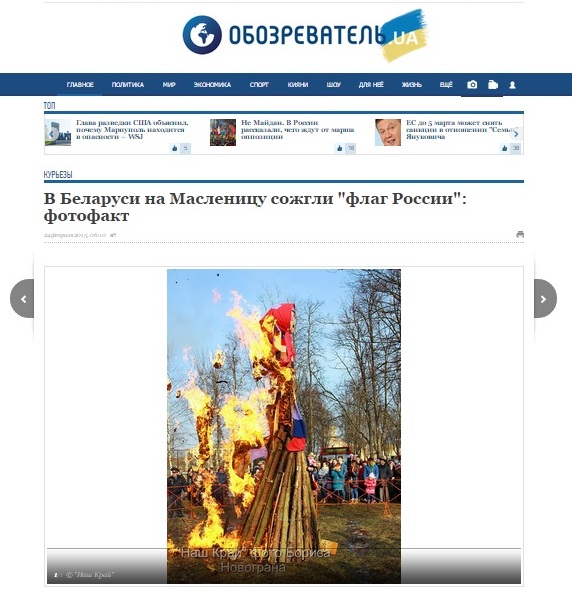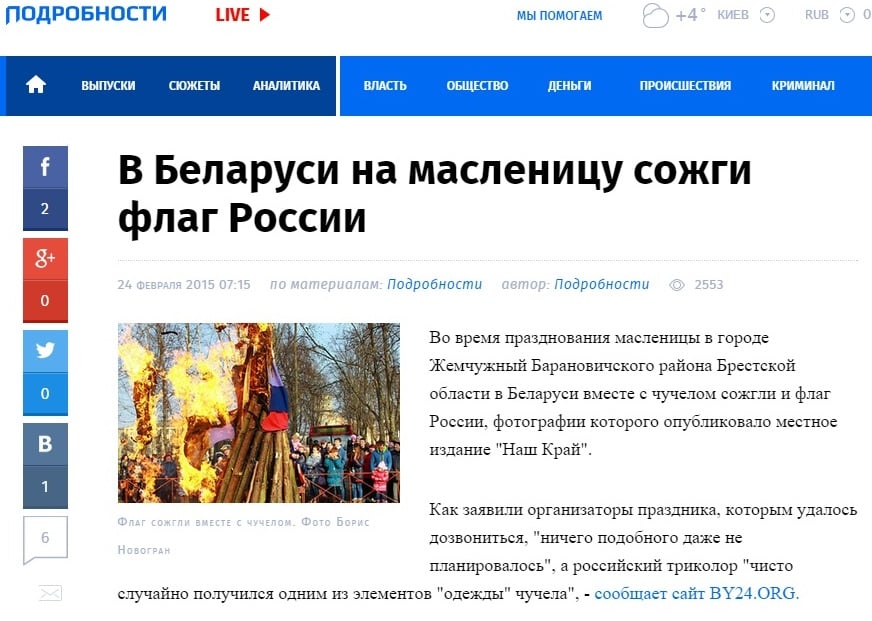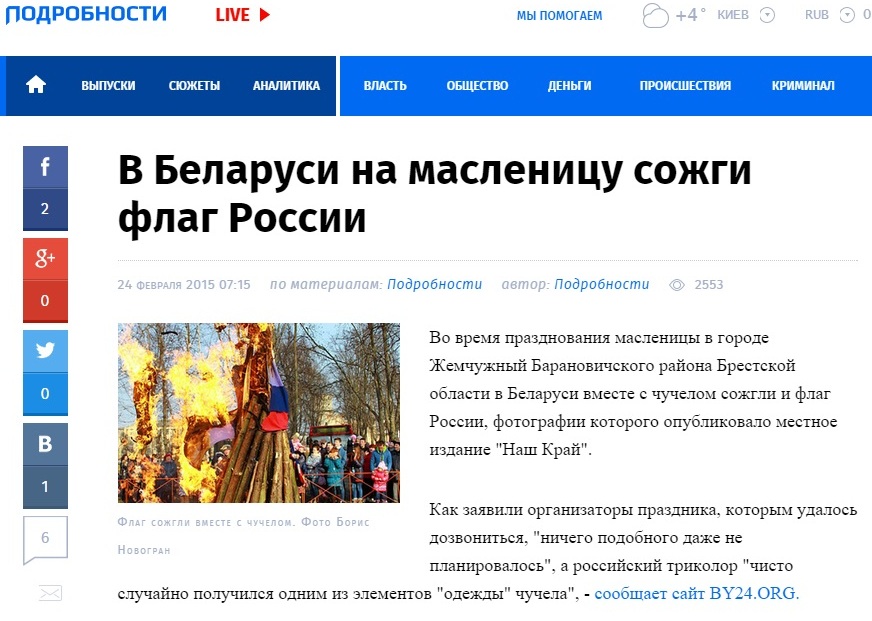 The journalist refers only to a photo from a Belarusian site, Our Country, and a comment made by a festival manager. However, it is still difficult to understand whether it was a planned protest action against Russian military aggression in Ukraine or the flag of the Russian Federation caught on fire accidentally. According to festival organizer, whom the by24.org correspondent contacted by phone, "nothing of the kind was planned" and that the Russian tricolor "happened to be placed among the effigy's garments."
There are a number of problems with this account. First, the manager behind the quote remains nameless.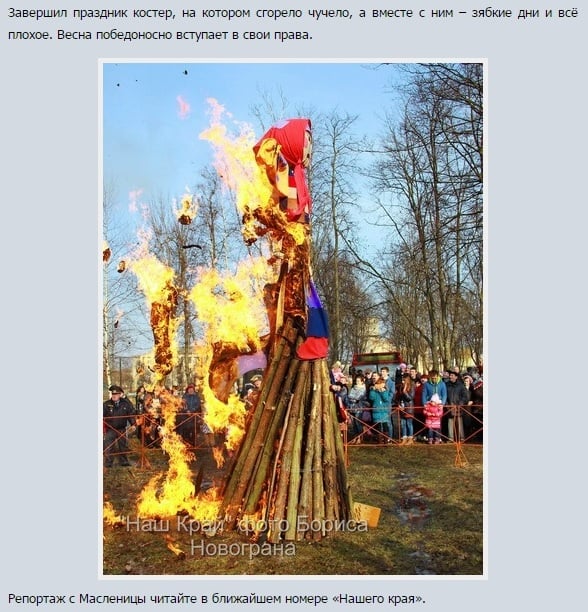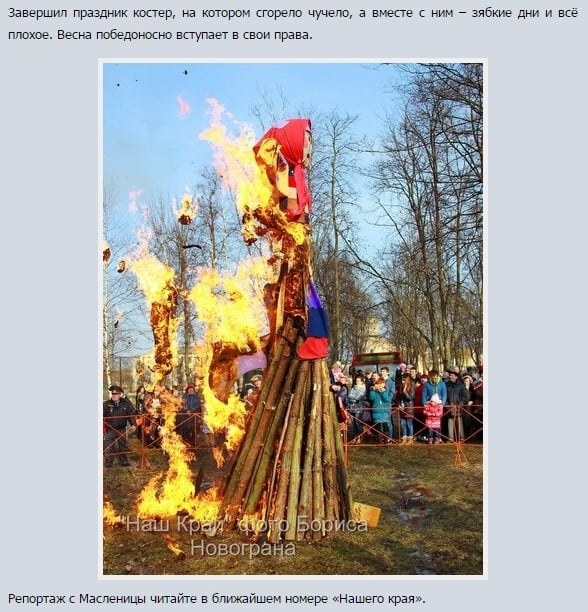 Second, another site, nashkraj.by, makes no mention whatsoever of the burning of a Russian flag. And third, on another Belarusian site, intex-press.by, we have found a photo that clearly shows that it is not a flag, but rather a part of red and blue pattern on the effigy's traditional dress. The third color necessary to construct the Russian tricolor – white – is missing from the pattern entirely.