On July 7, Ukrainian and Russian media mistakenly reported that Russian flags were hung instead of Bulgarian ones along Kyiv's Lavrska Street the day before a visit by the Bulgarian president. The information was based on photos posted on a social network by Ukrainian Parliament deputy Dmytro Linko, who himself wrote: "The national flags of Ukraine-Bulgaria are being hung in downtown now."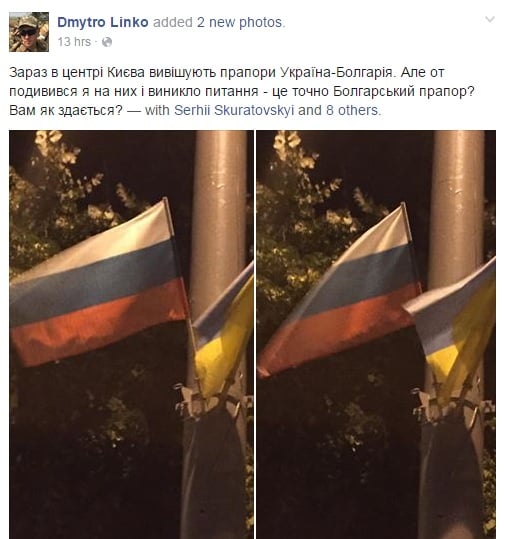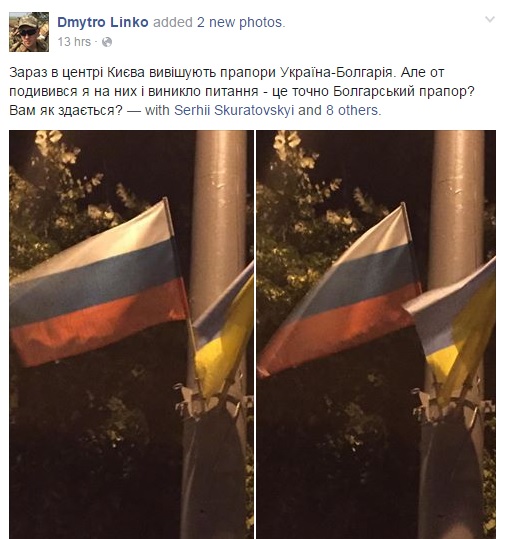 The mistaken report was then picked up by RT, Komsomolskaya Pravda, RIA Novosti, NTV, Gazeta.ru, and other media.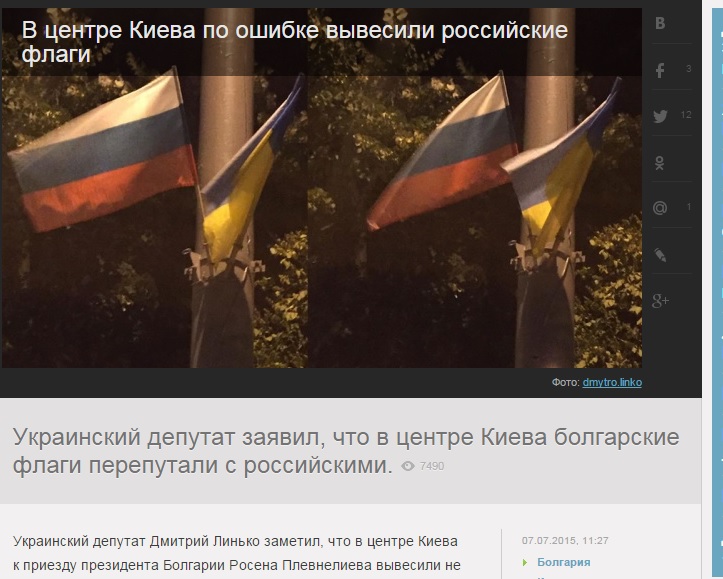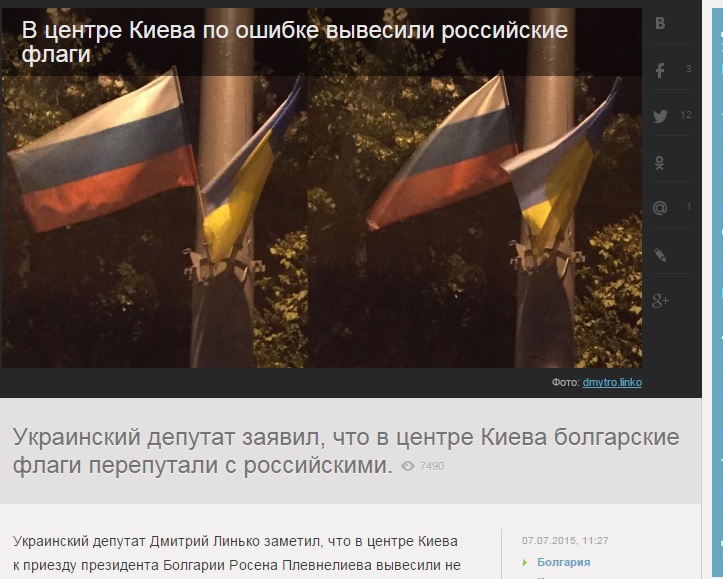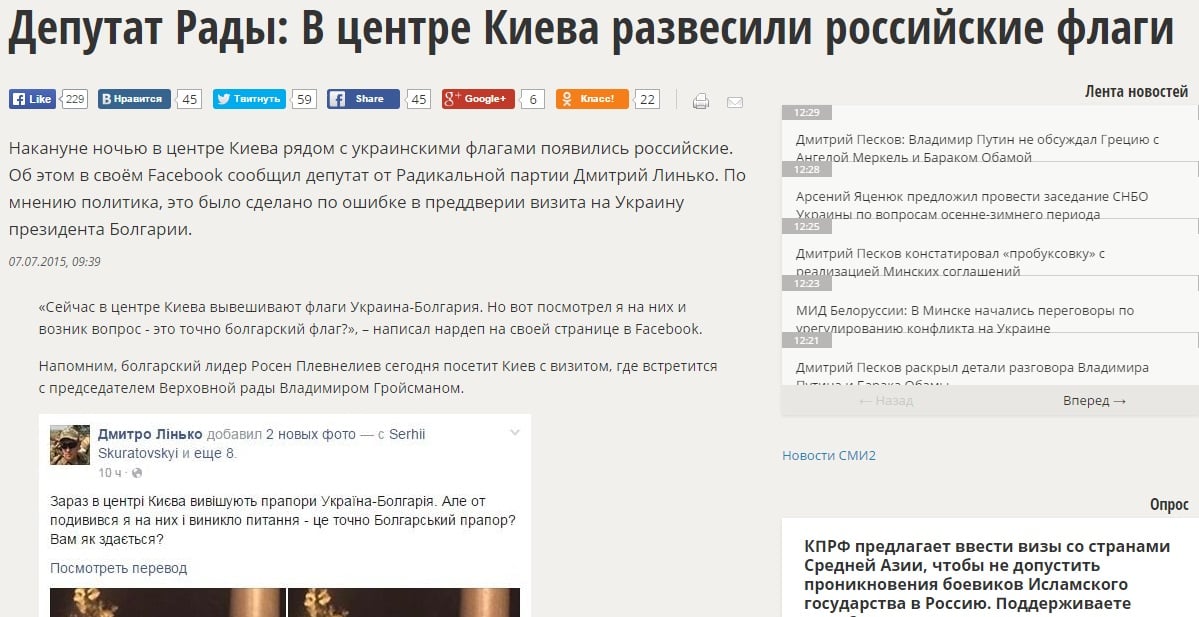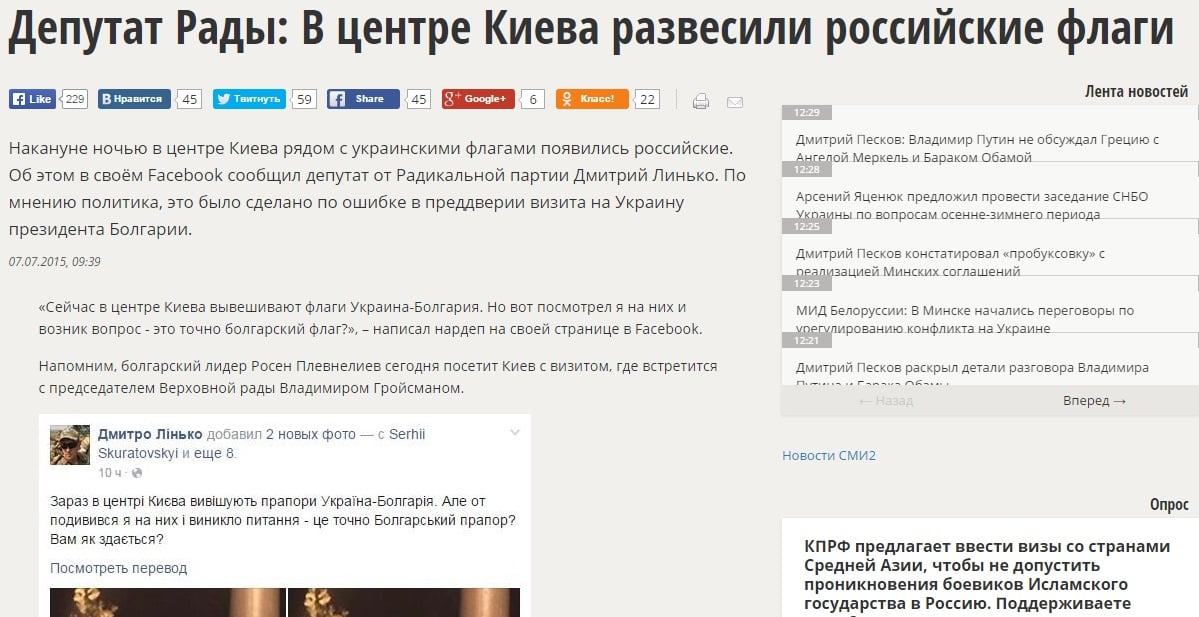 But it was a trick of the light. The Russian and Bulgarian flags, both tri-colors, differ only in the middle-field color – blue for Russia and green for Bulgaria. With distance and evening darkness, it is easy to understand how the Bulgarian flag could be mistaken for the Russian one. But the Bulgarian flag was what in fact was flying, as we see from a photo posted on Facebook by Kyiv resident Anna Lenska.