Russian media has been abuzz about an alleged rape in Berlin of a Russian girl. Referring to the website of the Convention of Russian Germans, Genosse.su, Russian television and various web sites reported that several migrants allegedly kidnapped and raped a young girl from a Russian-speaking family.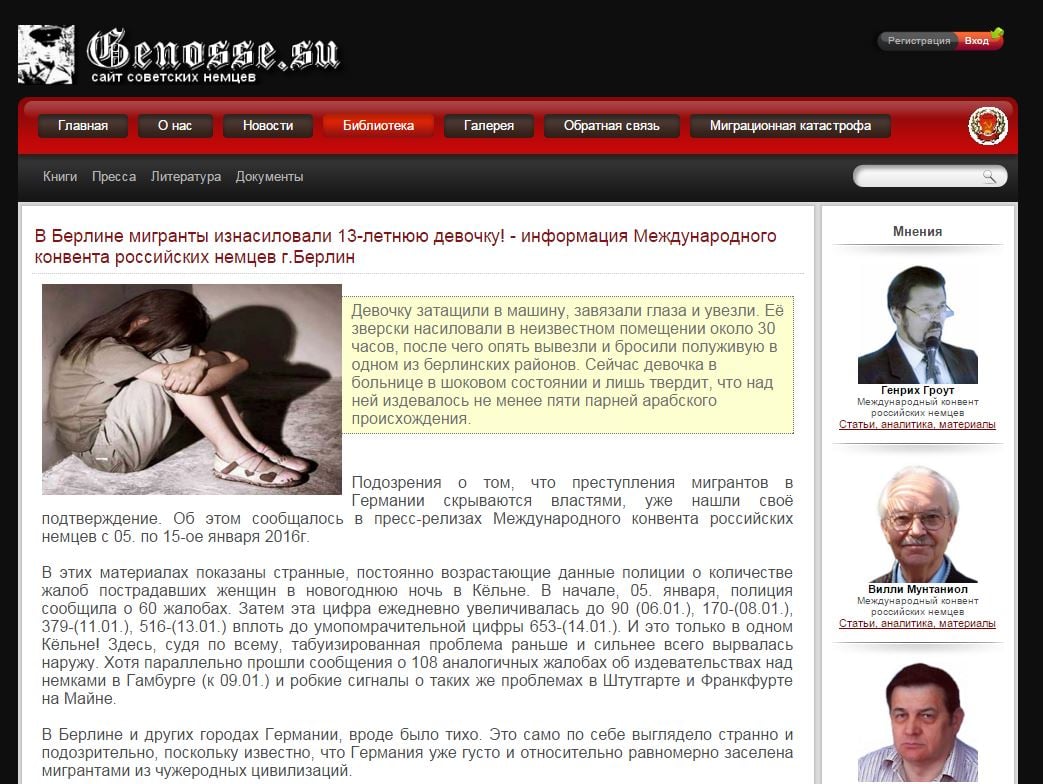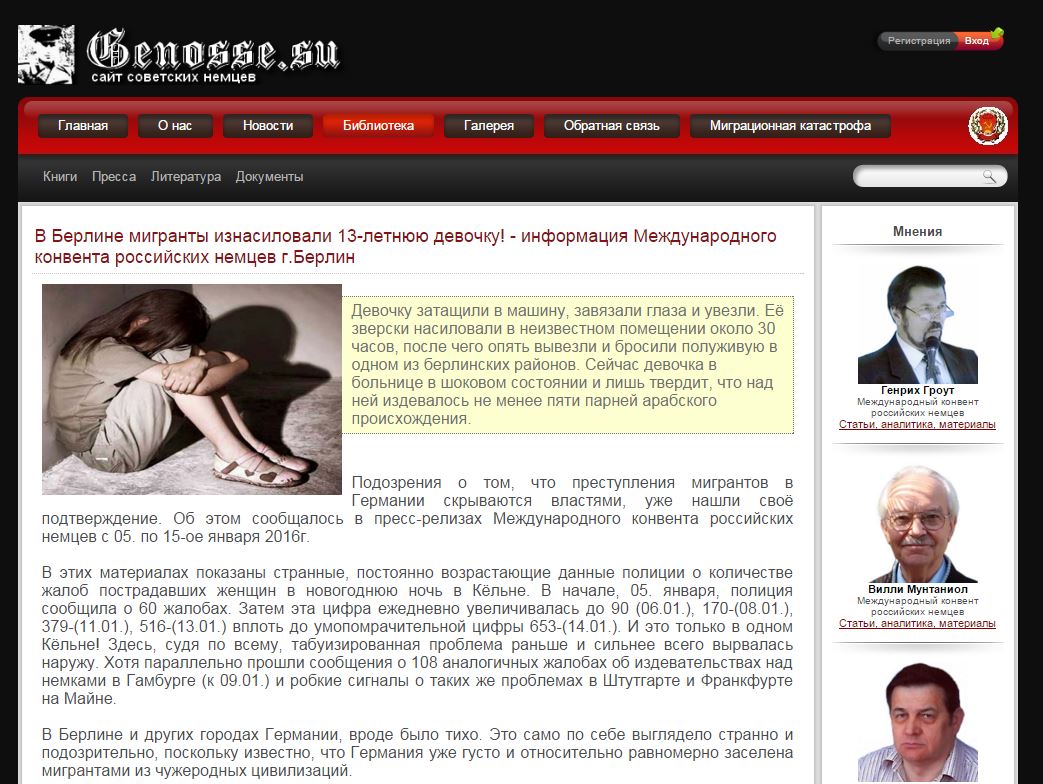 Allegedly 13-year-old Elizabeth Fissenko disappeared on January, 11, she was found a day later after being raped and mistreated by "foreigners who looked like Arabs".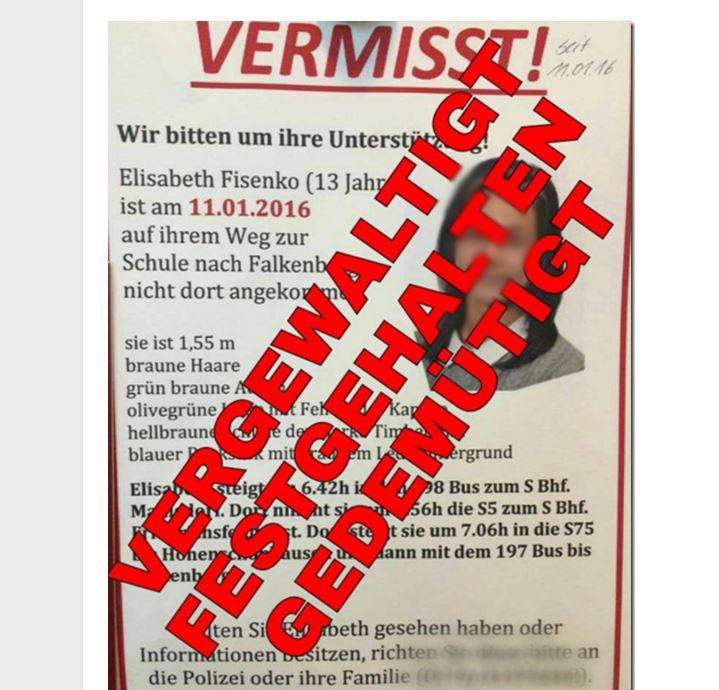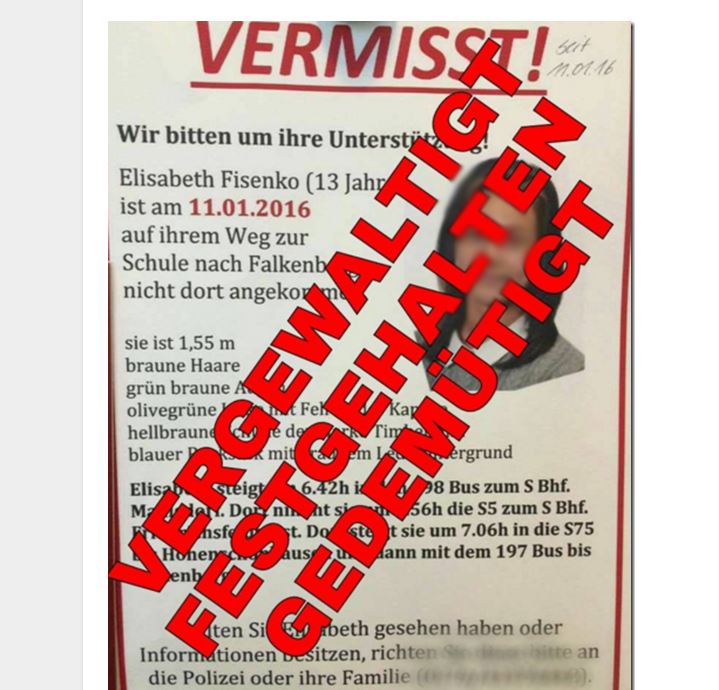 Russia's Channel One version of this fake story features an interview with Elizabeth's aunt, who tearfully "confirms" the girl's alleged rape. The channel also broadcast a video uploaded by the Russian section of Anonymous in which a group of men openly talk about raping two young girls.
This video was actually uploaded to Youtube in September 2009 by a group called Aryan Front under the heading "Turks talk openly about a rape."
The Berlin police have categorically denied this story. Responding to an inquiry on their Facebook page, the police say that after an investigation they found that there was neither a kidnapping nor a rape.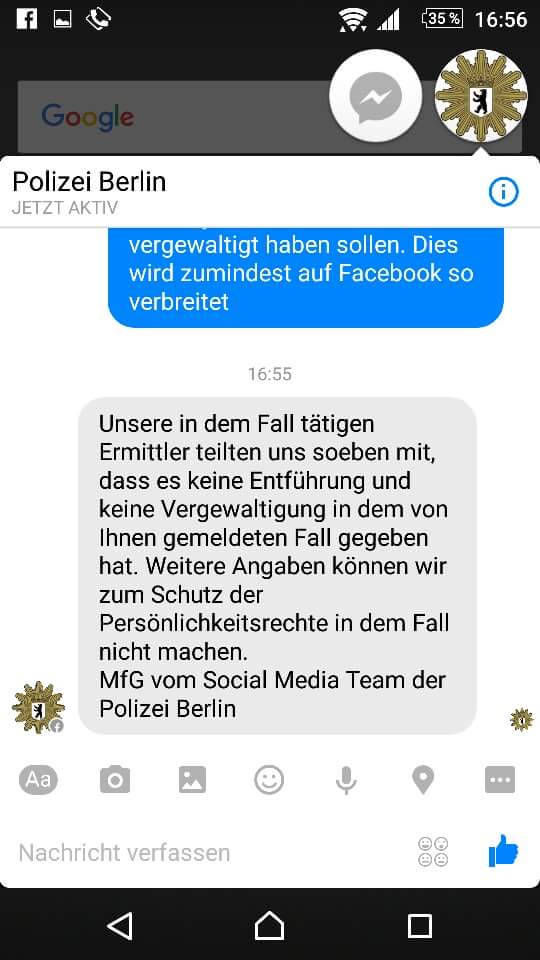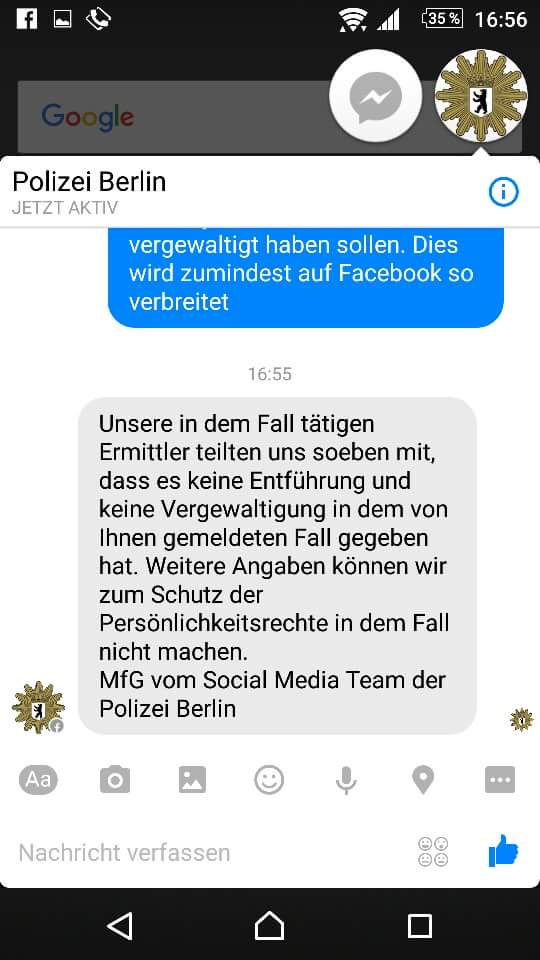 The German broadcaster Deutsche Welle also set the record straight on this fake claim citing the spokeswoman of the Berlin Police, who confirmed that there was not kidnapping and no rape.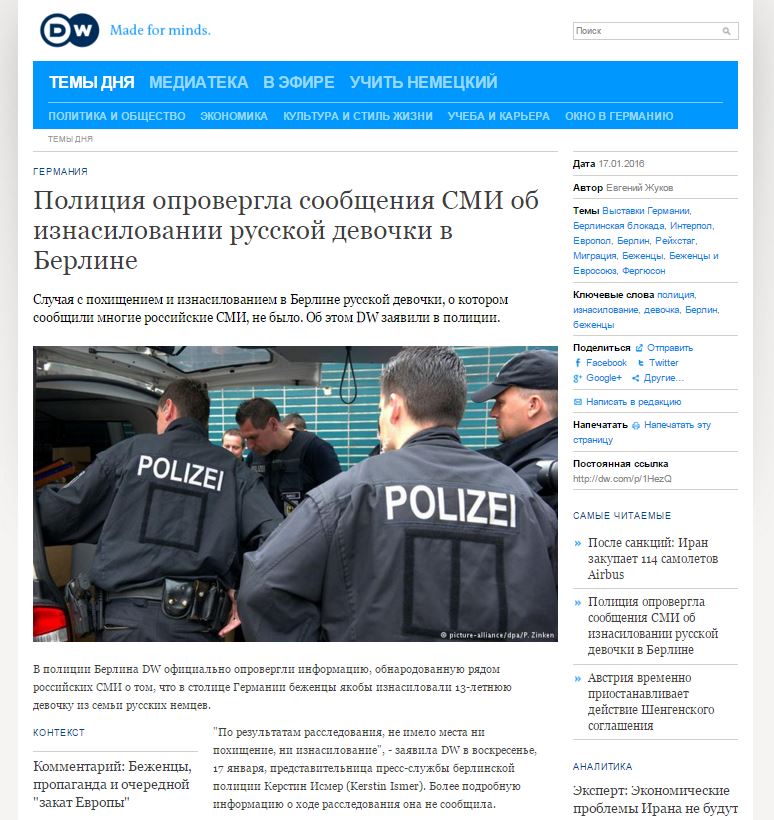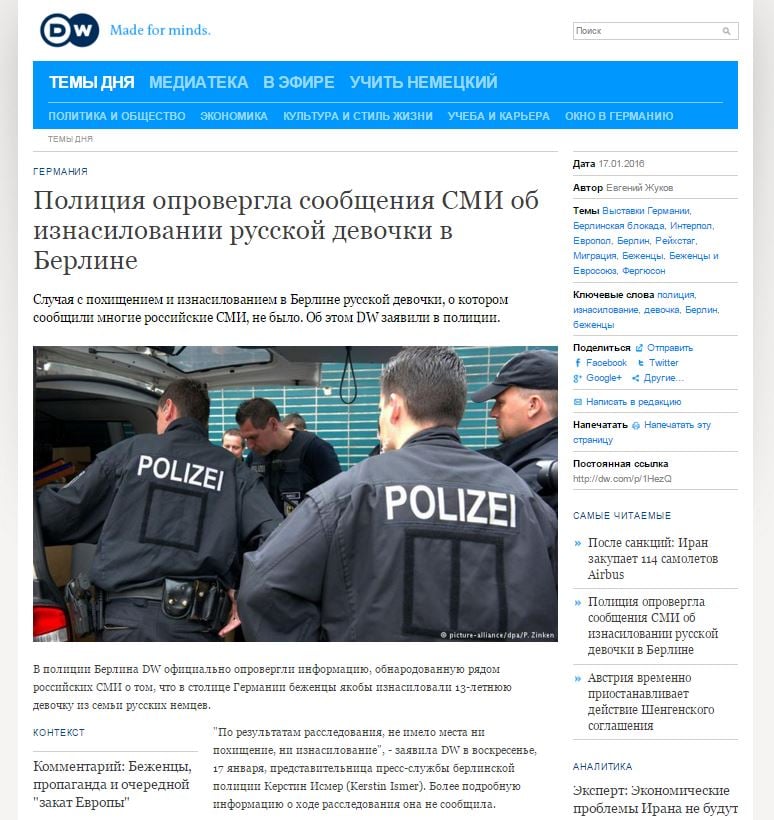 Lenta.ru, Rosbalt, Nezavisimaya Gazeta and others reprinted this fake about the girl's rape.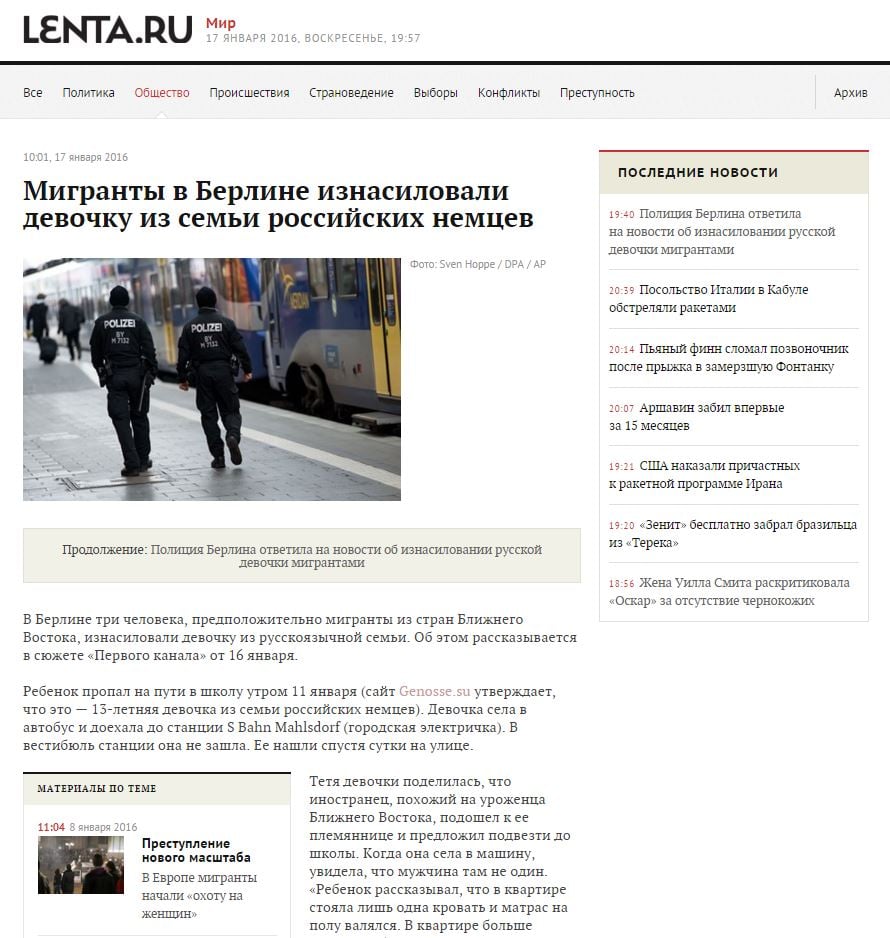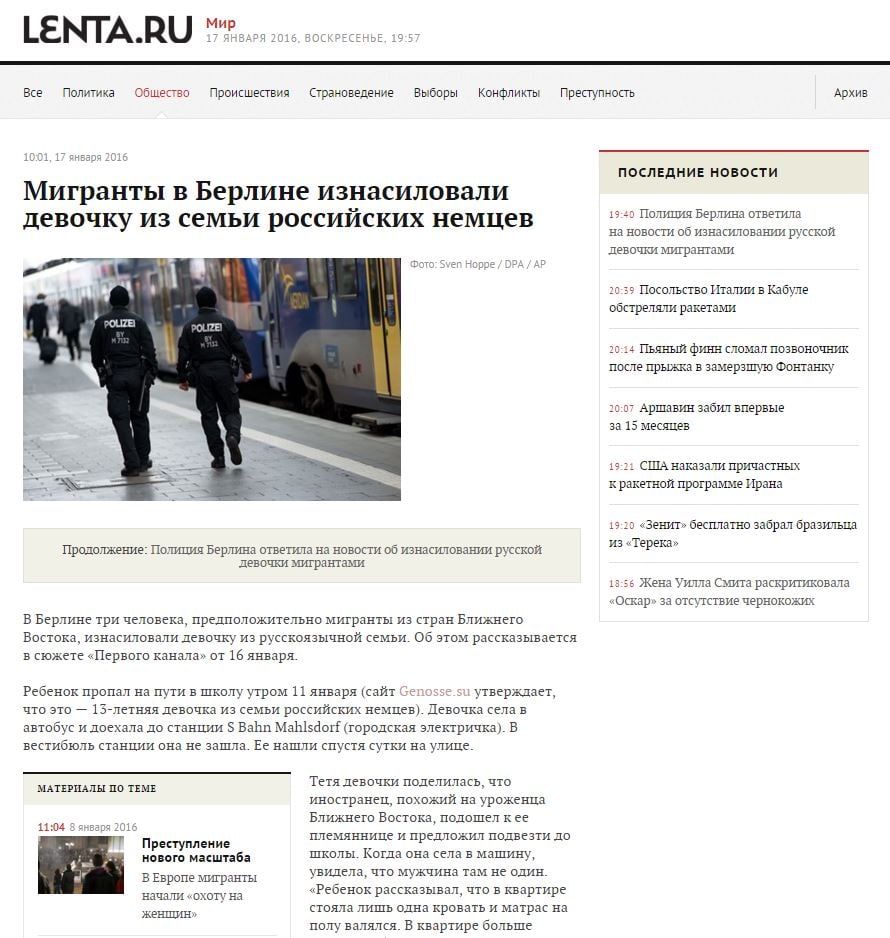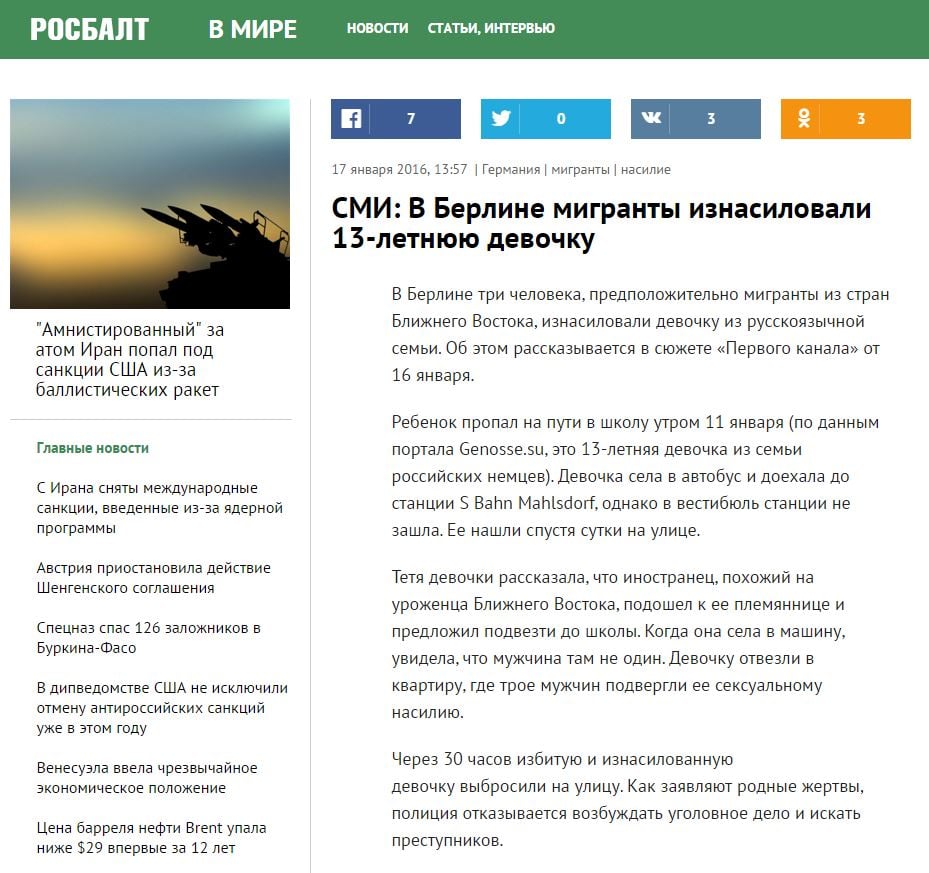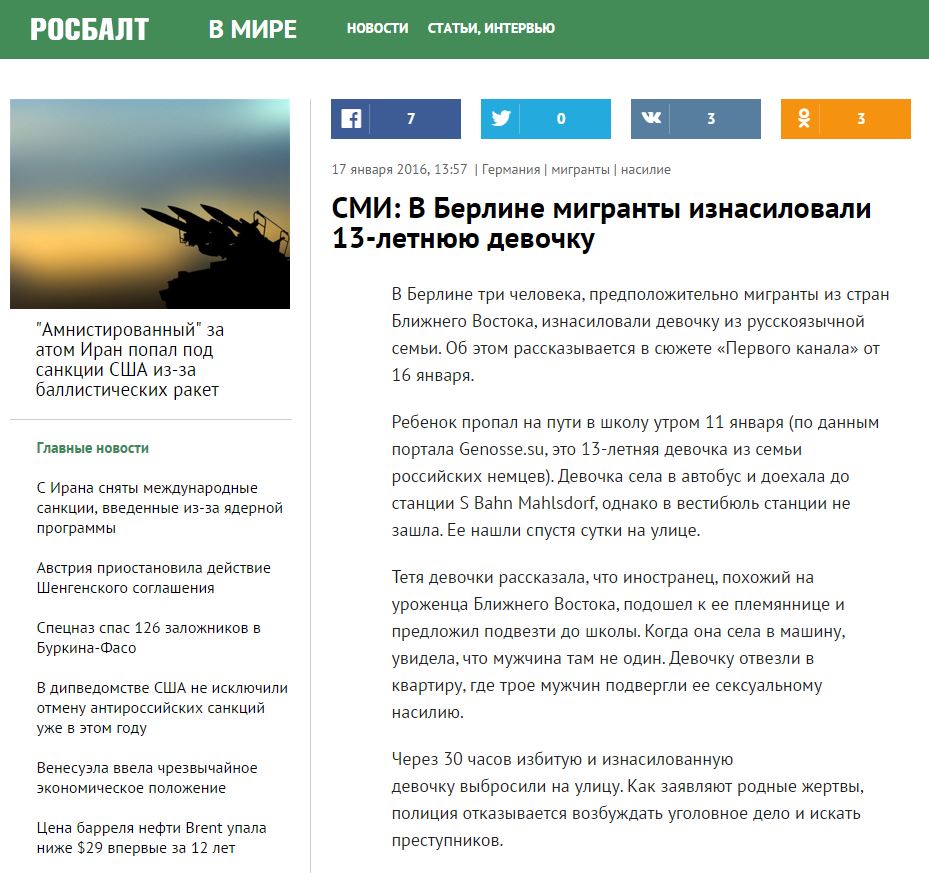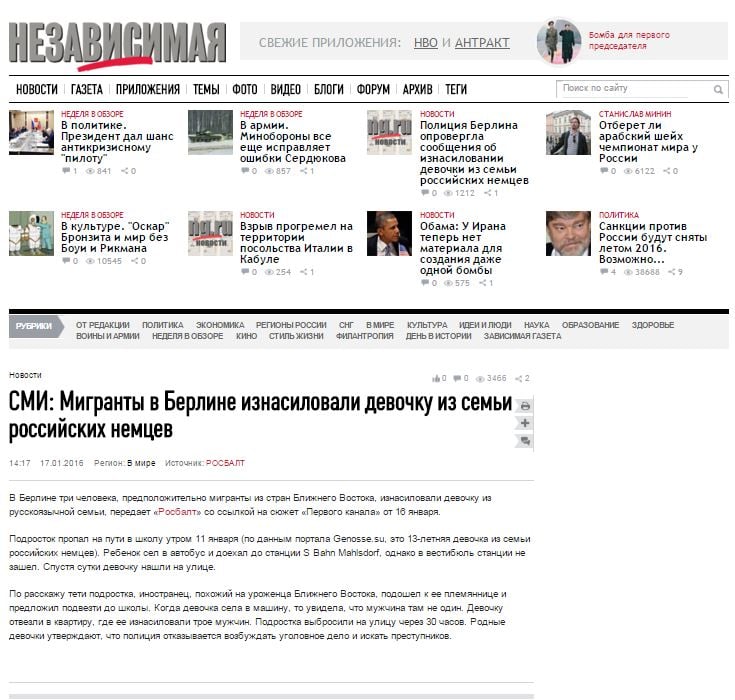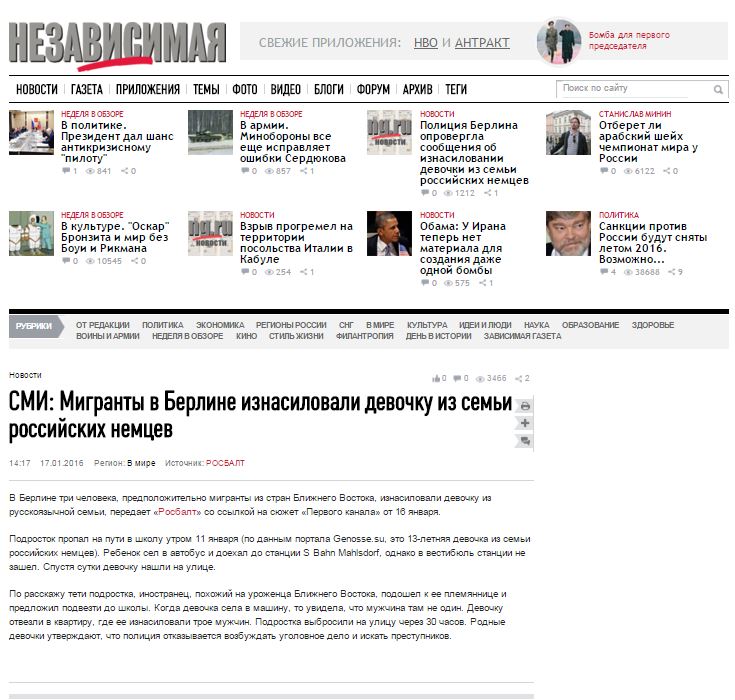 The German site Mimikama, which monitors internet integrity and abuse, is also investigating this matter.