Russian propagandist site Ukraina.ru published an article this week declaring that the Russian language was in the worst possible situation ever in Ukraine. The source for this claim was an interview with the Director and Secretary of the Venice Commission Thomas Markert to the Ukrainian internet newspaper Evropeyska Pravda. Markert was discussing Ukraine's new law on education, according to which, the Russian language has found itself in a worse position, he said. Markert was not speaking about the overall position of Russian in Ukraine.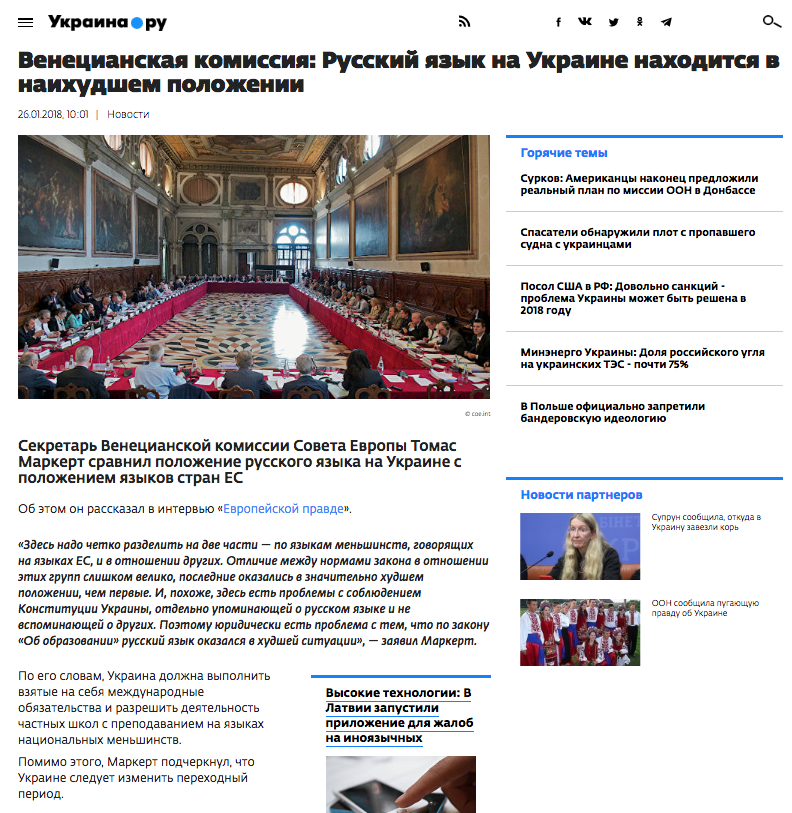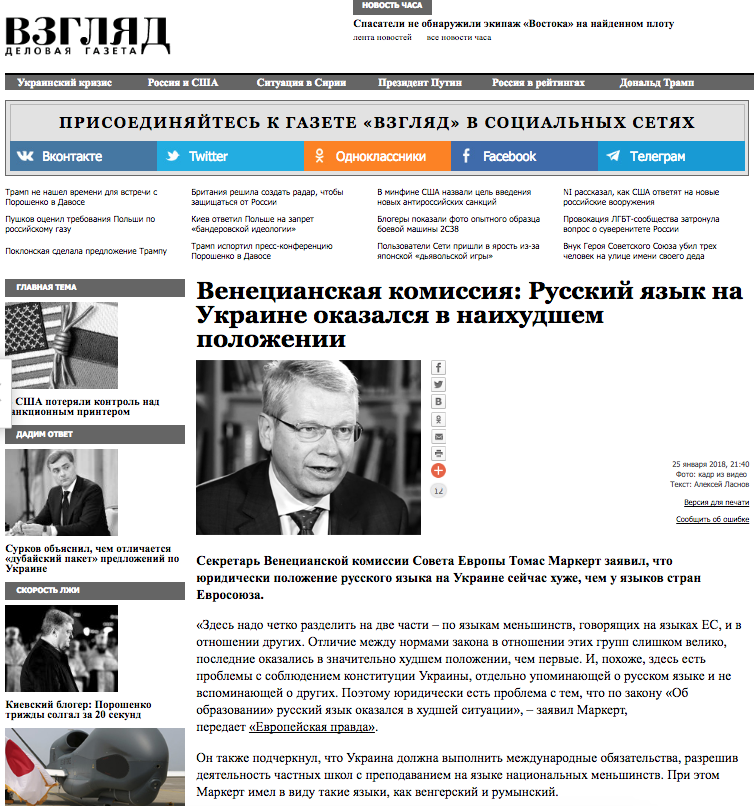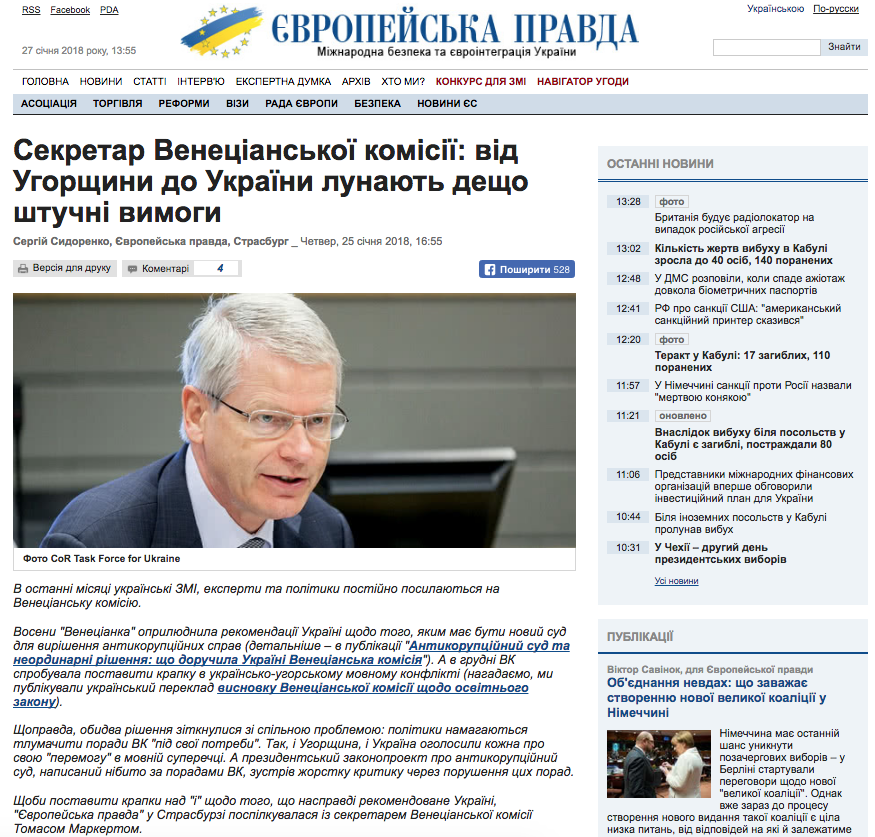 Ukraina.ru not only blared with an inaccurate headline, but went on to falsely claim that from now "teaching would only be done in Ukrainian" and that Ukraine was obliged to carry out the Venice Commission recommendations regarding the language law.
The Venice Commission is a Council of Europe advisory body, composed of independent constitutional law experts. The Commission's official name is the European Commission for Democracy through Law. Commission opinions are only recommendations and not obligatory.
Vzglyad, Antimaidan, Podrobnonews.ru, grominfo.eu and other Russian sites carried this fake story.
Responding to Evropeyska Pravda's question on what the Venice Commission's recommendations were as to the law on education and language of instruction, Markert said that the new law treats EU and non-EU languages differently and as a result, Russian has found itself in a worse position.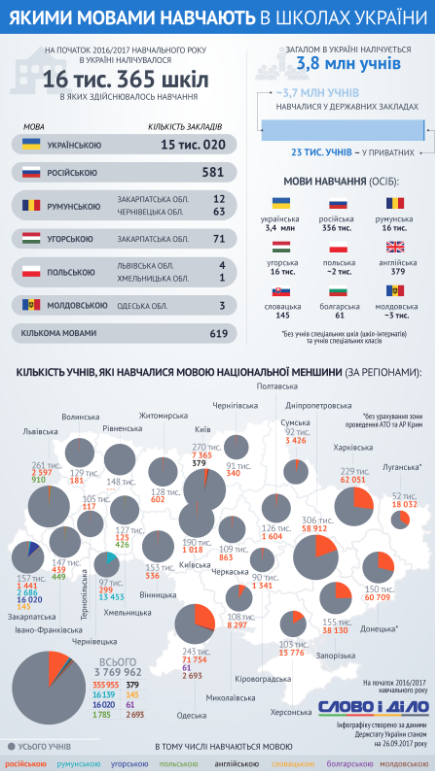 According to Ukraine's State Statistics Service, a body tracking social and economic data, there are 581 Russian language schools in Ukraine,  with 356,000 students being taught in Russian. This is the largest number of any minority language school and students in Ukraine.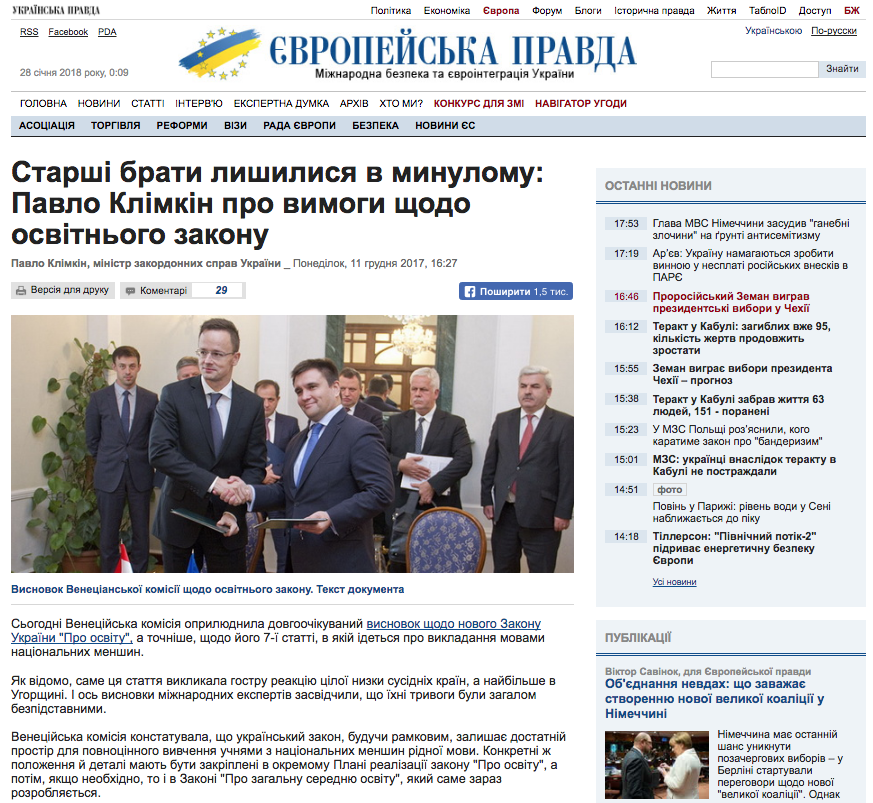 In an opinion piece about the new education law and minority languages, Foreign Minister Pavlo Klimkin, an ethnic Russian, said the Russian language is not facing any threats in Ukraine. Just like in the days of the USSR Russian is heard on the streets of large cities, it's omnipresent on Ukrainian television and continues to dominate in printed media, he pointed out. The Venice Commission's concerns about possible discrimination of Russian in education may have some motivation, but this only proves that it is high time for the international community to understand the complex language situation that is the result of centuries of Russian rule in Ukraine, Klimkin emphasized.