This week fake information about Russian rocket Proton, which crashed on December 15 outside the territory of Kazakhstan after trying to launch an Ekspress Satellite from Baikonur Cosmodrome, was spread in Ukrainian and Russian segments of Internet.
The source of this fake was news on the site Utro.ru (after a while the news was removed and replaced with another one about a plane crash landing in Nizhny Novgorod):
"Proton Launch System Crashed with an Ekspress Satellite"
The crash occurred during the third stage burn.
December, 16, 17:21 | Ivan BEZUSOV
Today a space launcher Proton with an Ekspress Satellite crashed outside the territory of Kazakhstan. No destruction reported.
According to RIA FederalPress, the crash occurred during the third stage burn.
Ekspress-AM4R, weighing about 6,000 kg, is considered to be the most powerful Russian communication satellite. It has 63 transponders and 10 antennas aimed at providing stable communication coverage of the territory of Russia and CIS countries. This satellite should have been the third one of Ekspress series launched in 2014.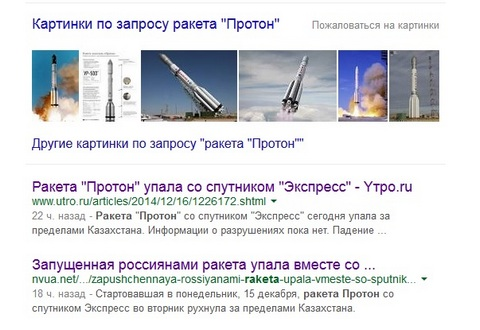 This information was disseminated by many mass media. Most of them, however, removed the news within 24 hours.
On the site of the Federal Space Agency of Russia the launch of this rocket is designated as "successful".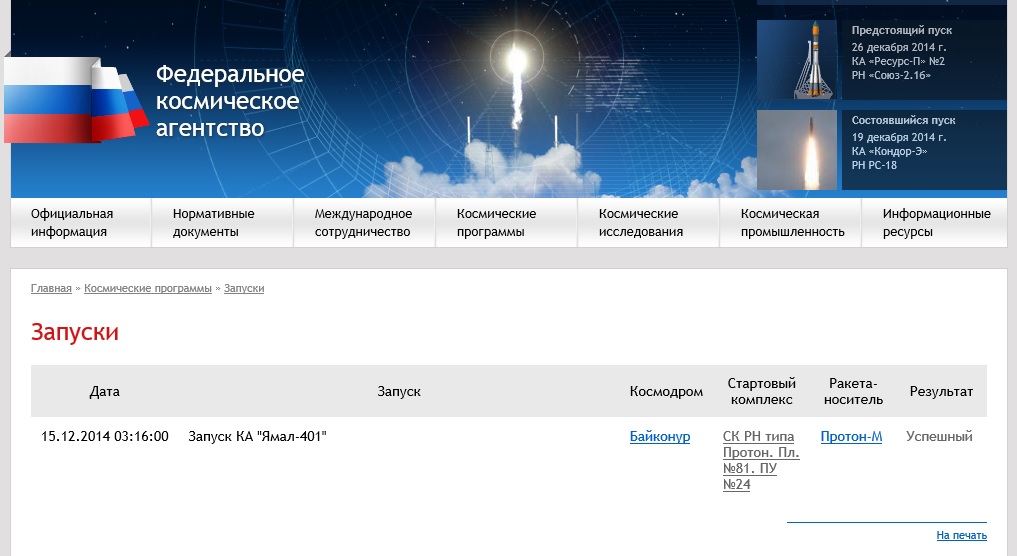 The representative of the Agency also informed about successful launch.
There is no other information in mass media that would confirm the crash of the rocket.
Supposedly, this fake information originates from the news dated May 15, 2014 about unsuccessful launch of Proton launch system with an Ekspress satellite.