After Russian separatist militant Arseny Pavlov known as Motorola was killed by an explosion in the elevator of his apartment building in Donetsk, stories began cropping up on various Russian web sites claiming that a Latvian named Mark Ozolinysh was recruited by the Ukrainian Security Service (SBU) to carry out the hit.
The claim first appeared in Russian social media on a Live Journal blog post. The author, identified as Skif1959 writes that Donetsk People's Republic cyber sleuths published the killer's photograph online and called on the public to report any information about Ozolinysh to the DPR authorities.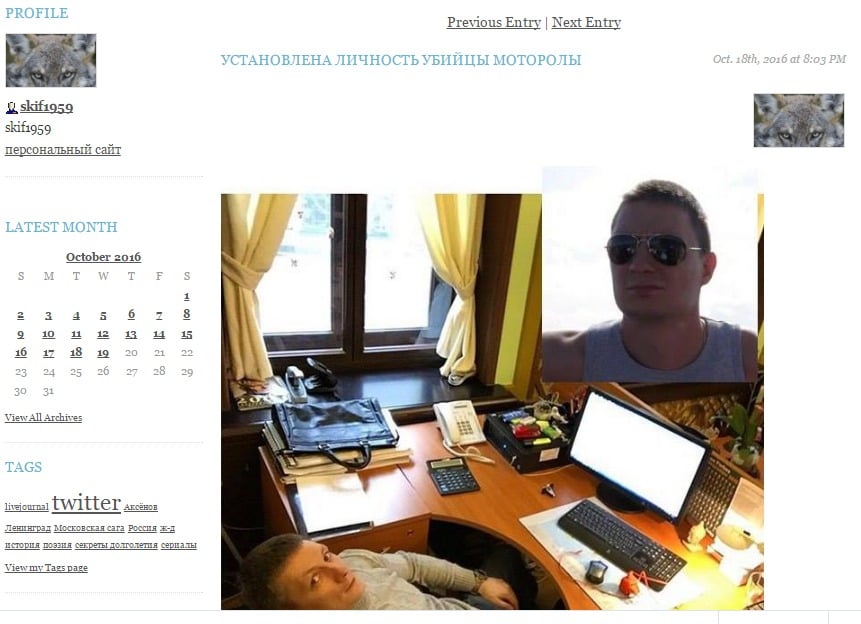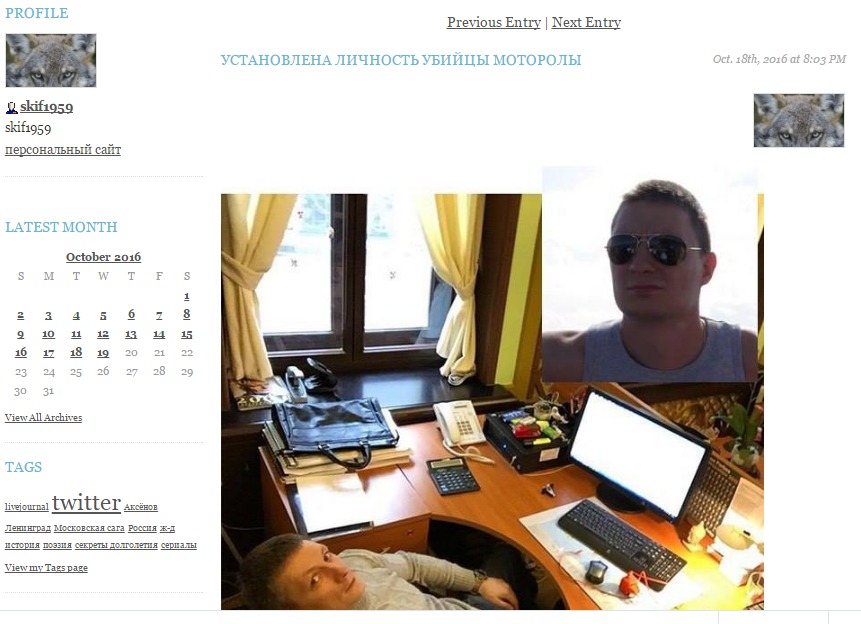 The fake claim began gaining traction with a Twitter posting that was retweeted over 700 times and soon appeared as a full-fledged story in such Russian media as Sputnik Latvia, Izvestia, the Defense Ministry television channel Zvezda, RIA Novosti, Russiatoday24, Ridus.RU, EurAsia Daily, Donbass.ua, the Russian language site Yes.lv, newinform.com and others.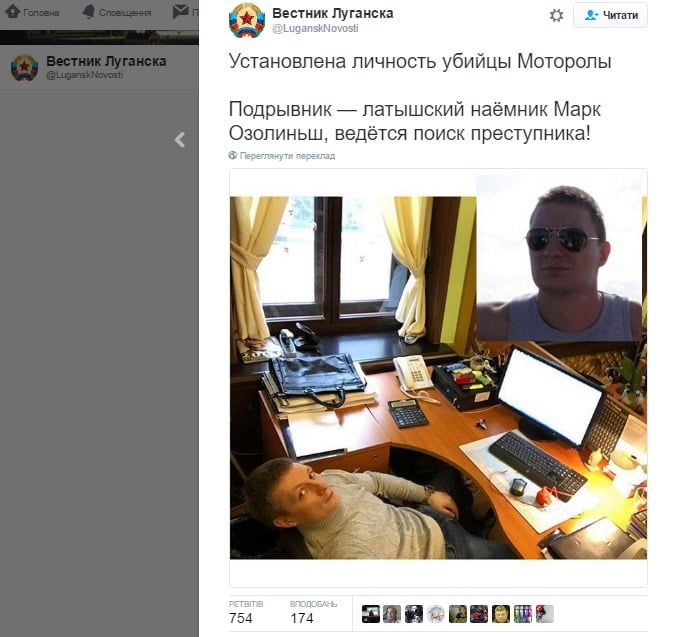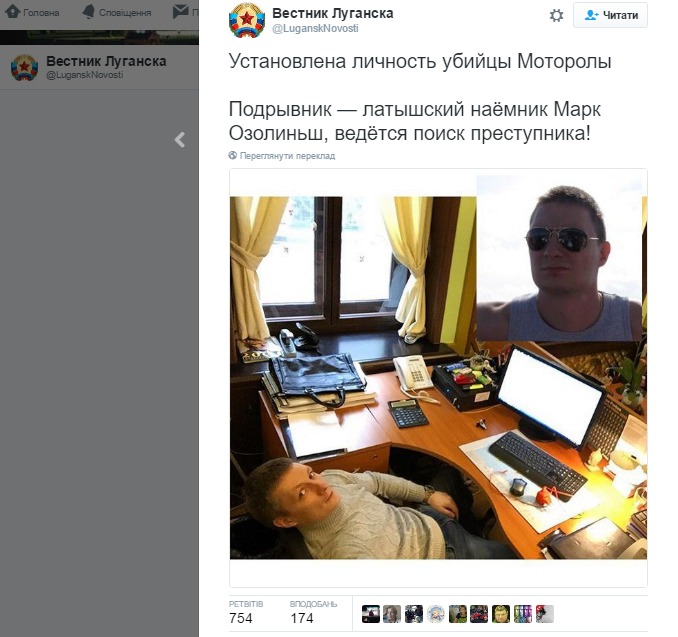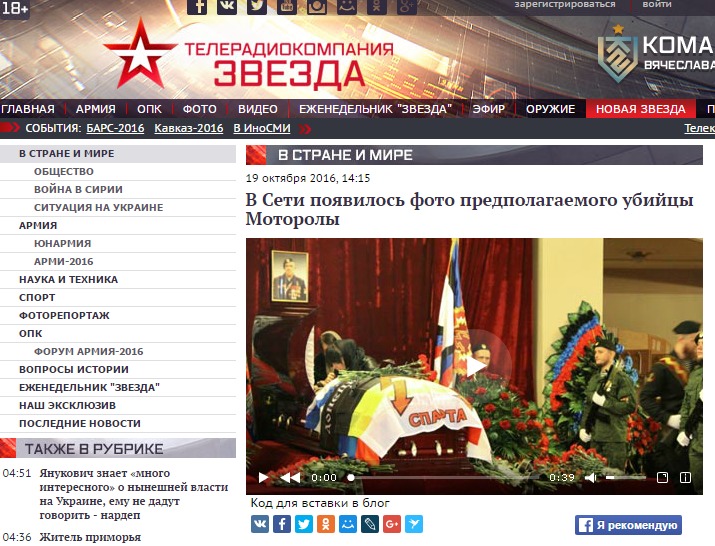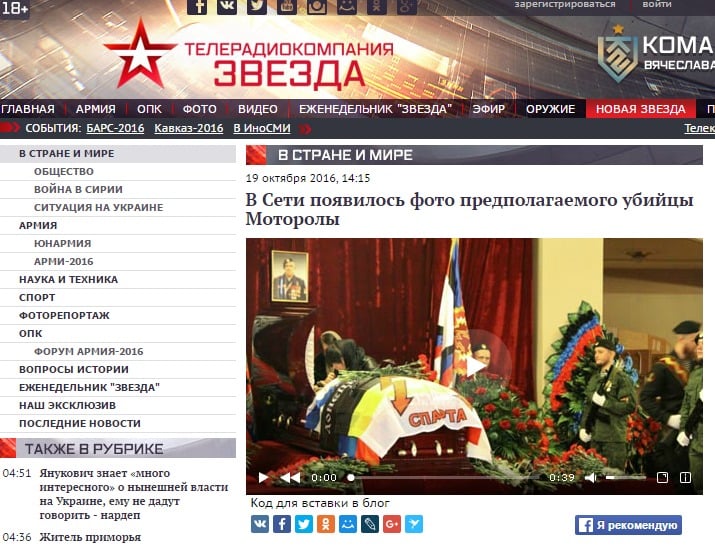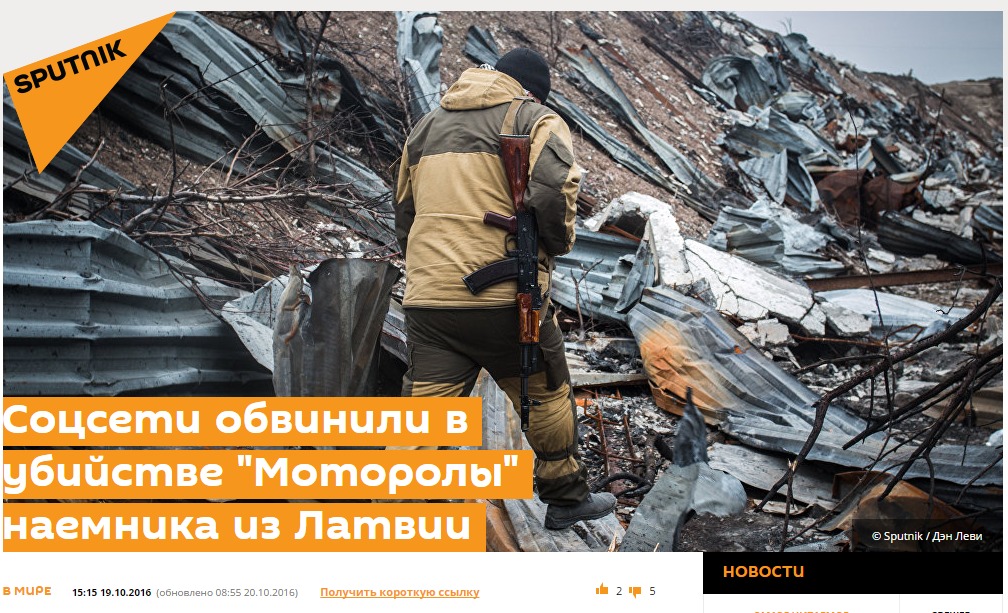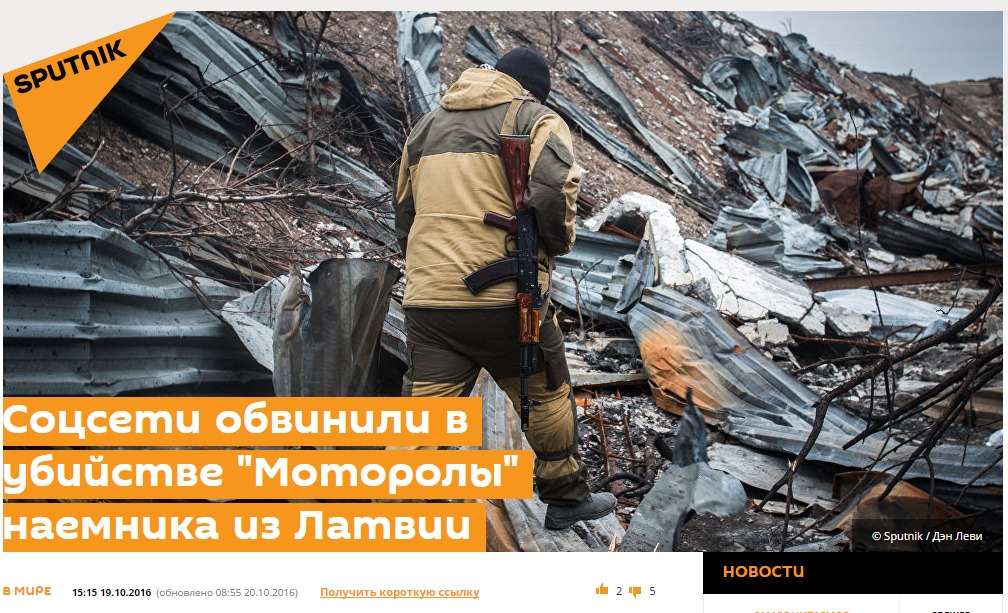 Using Yandex image search we managed to find a photograph of the alleged hitman, he is identified as Maxim Chapis.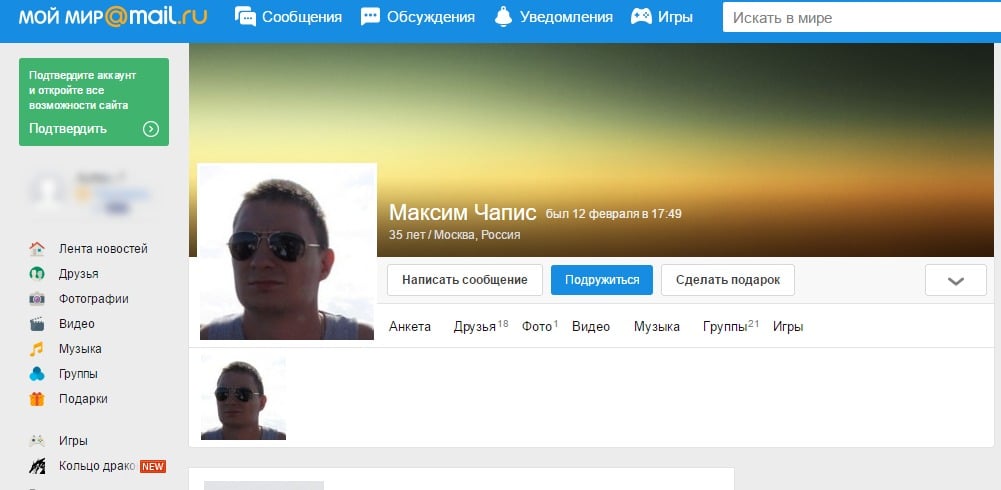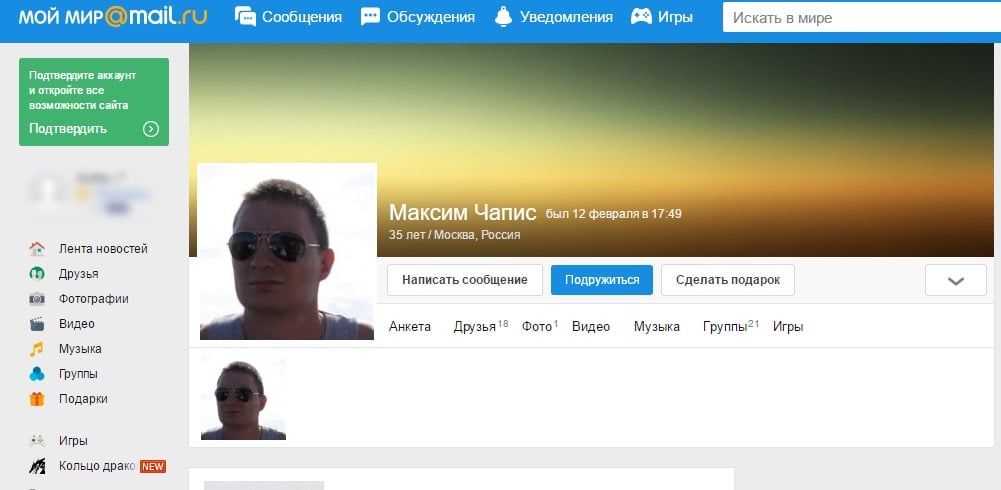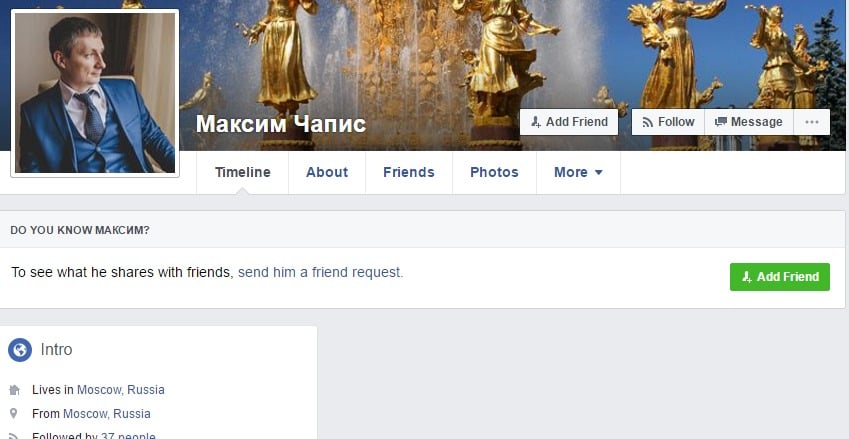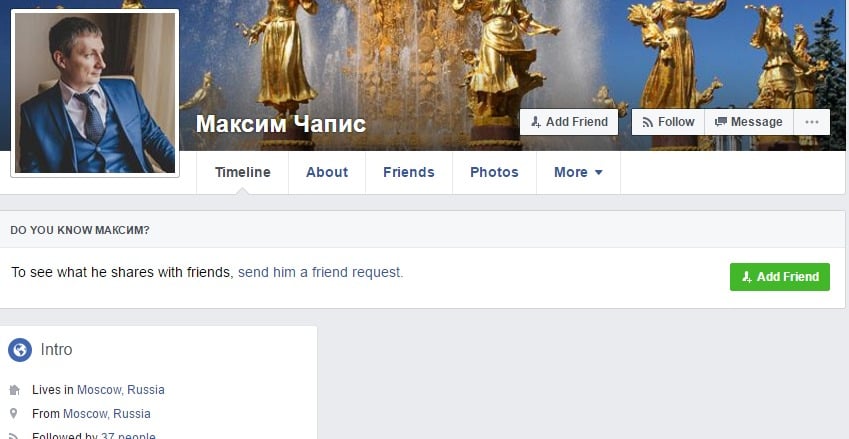 His profile on Mail.ru states that he lives in Moscow and works in the legal field. Chapis' Faceboook account as well as profiles of his Facebook friends further show that he is Russian and has nothing to do with Latvia.