Russia's Defense Ministry published a video on December 2 showing  Russian troops seemingly attacking an oil storage facility held by "The Islamic state" fighters near the Es-Saura settlement in Syria.
Using the Defense Ministry video as a source, Russian mass media proceeded to report about extensive damage done to "Islamic state" infrastructure by Russian forces. RIA Novosti, Vzglyad, Russia Today, Russkaya Vesna and others published this news.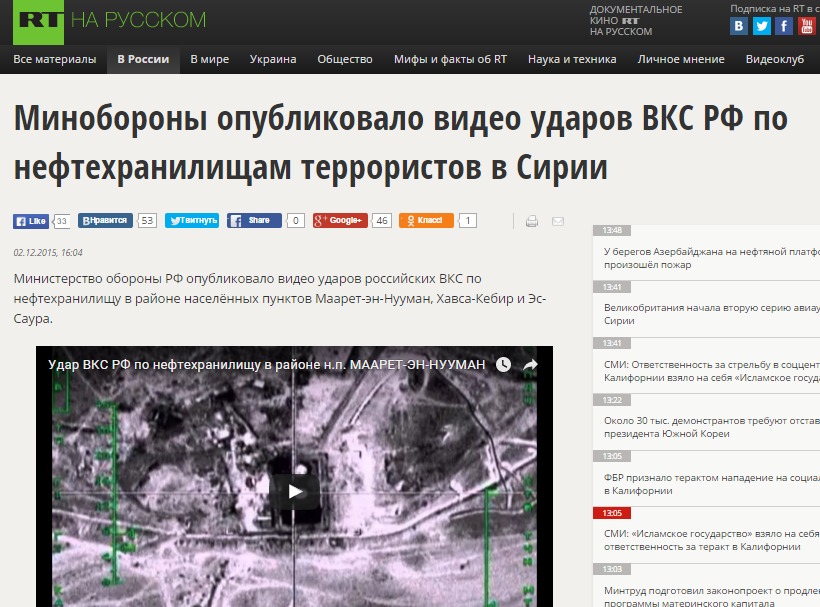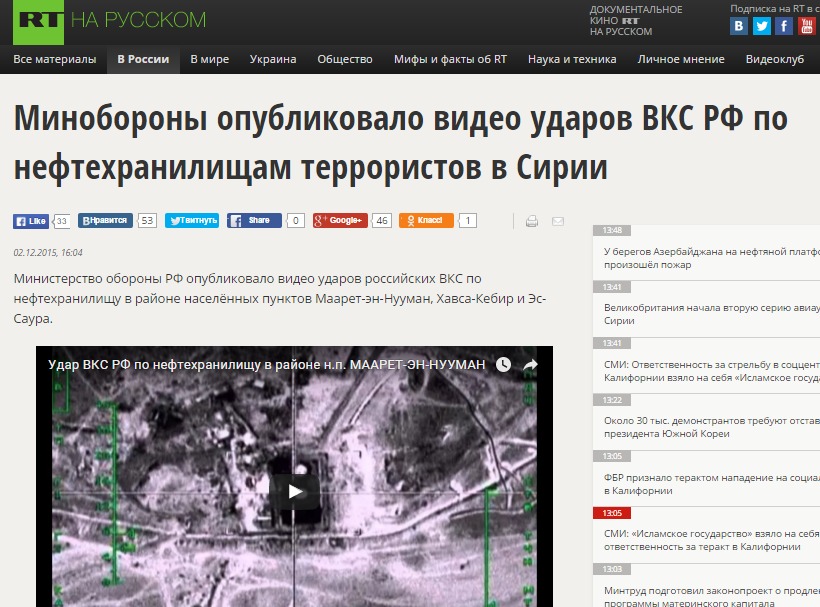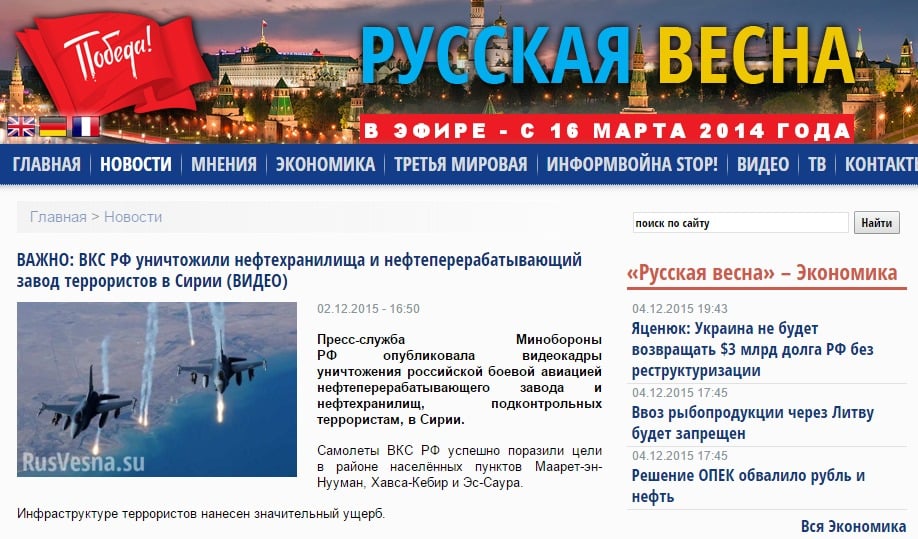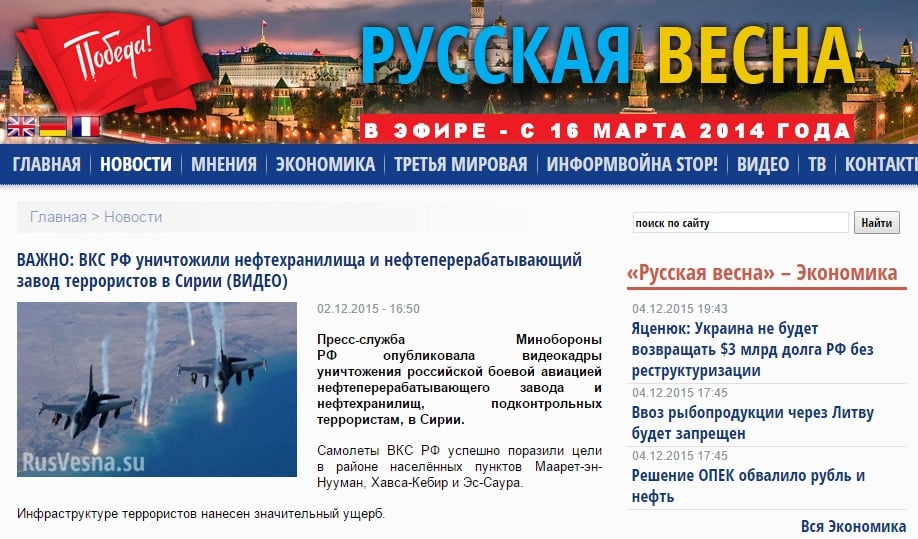 After the publication of this video, bloggers identified the target of the Russian attacks as grain elevators and not oil storage facilities. There really is a facility located near the Es-Saura settlement which coincides with pictures in this video. Wikimapia identifies these structures as "Silos" (i.e. – grain elevators).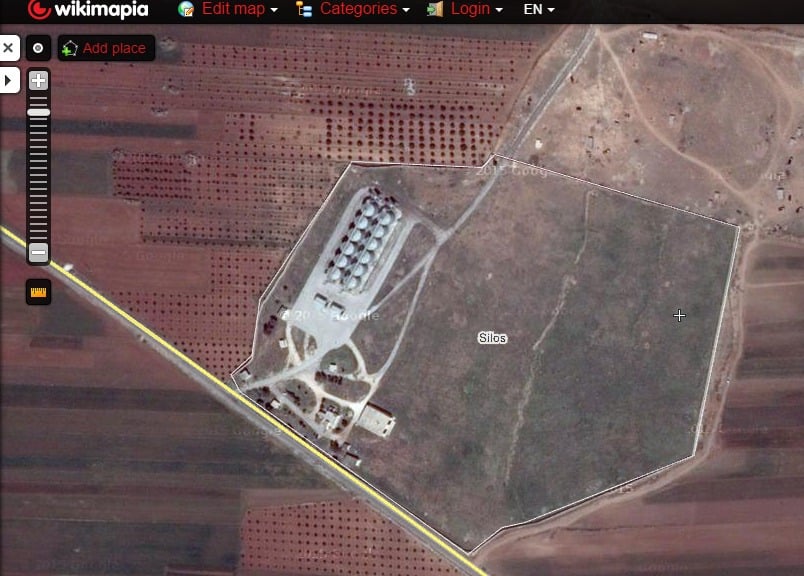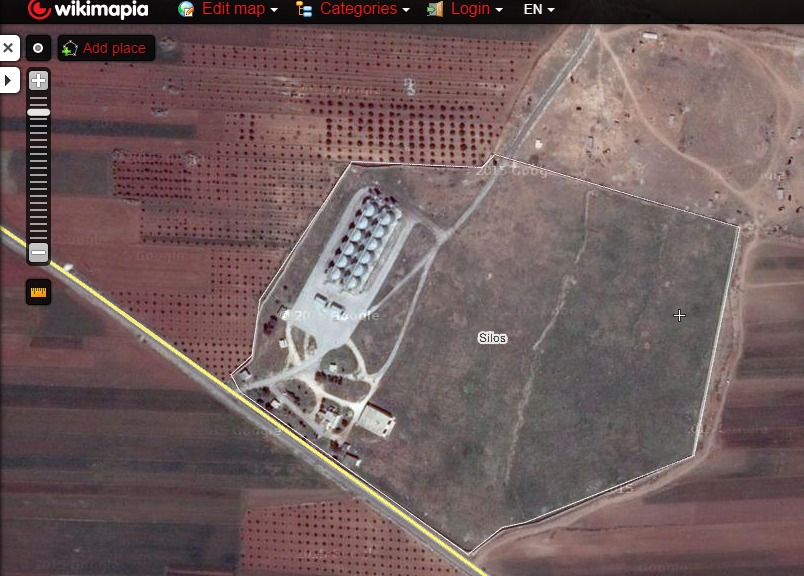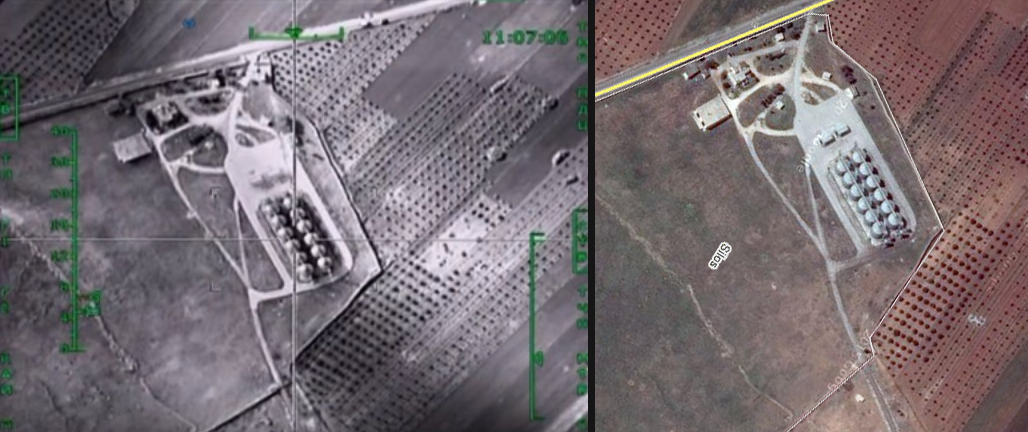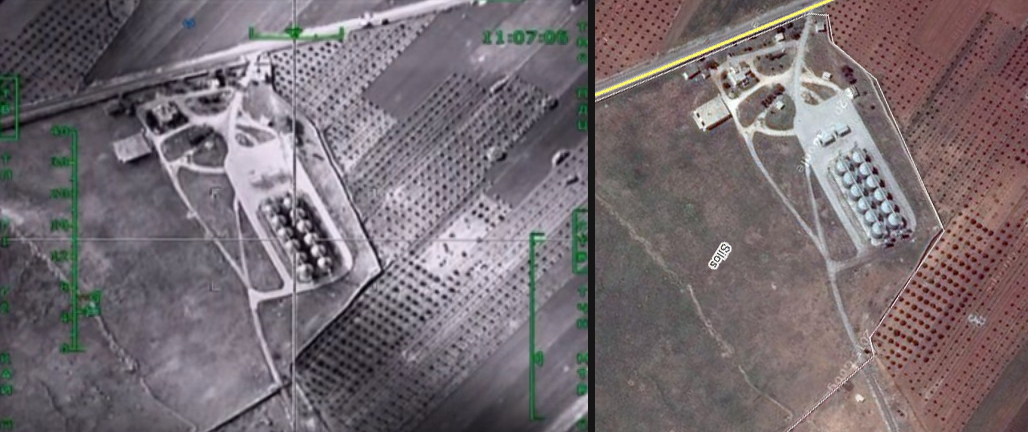 Another important detail disputing the claim that these were oil facilities  is the lack of  black smoke which normally rises as a result oil burning. For example, here is a photo from an oil depot fire near Kiev in June, 2015.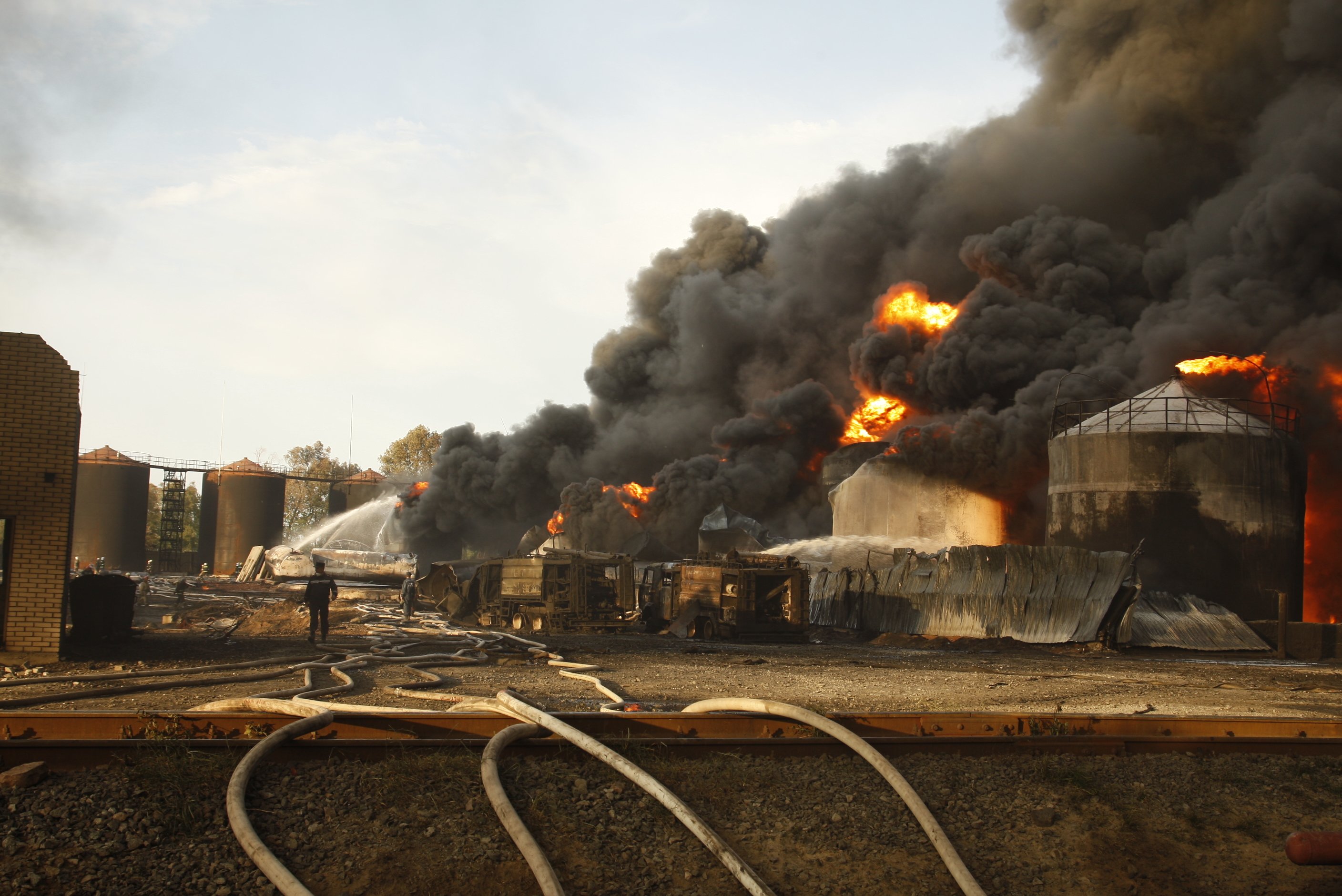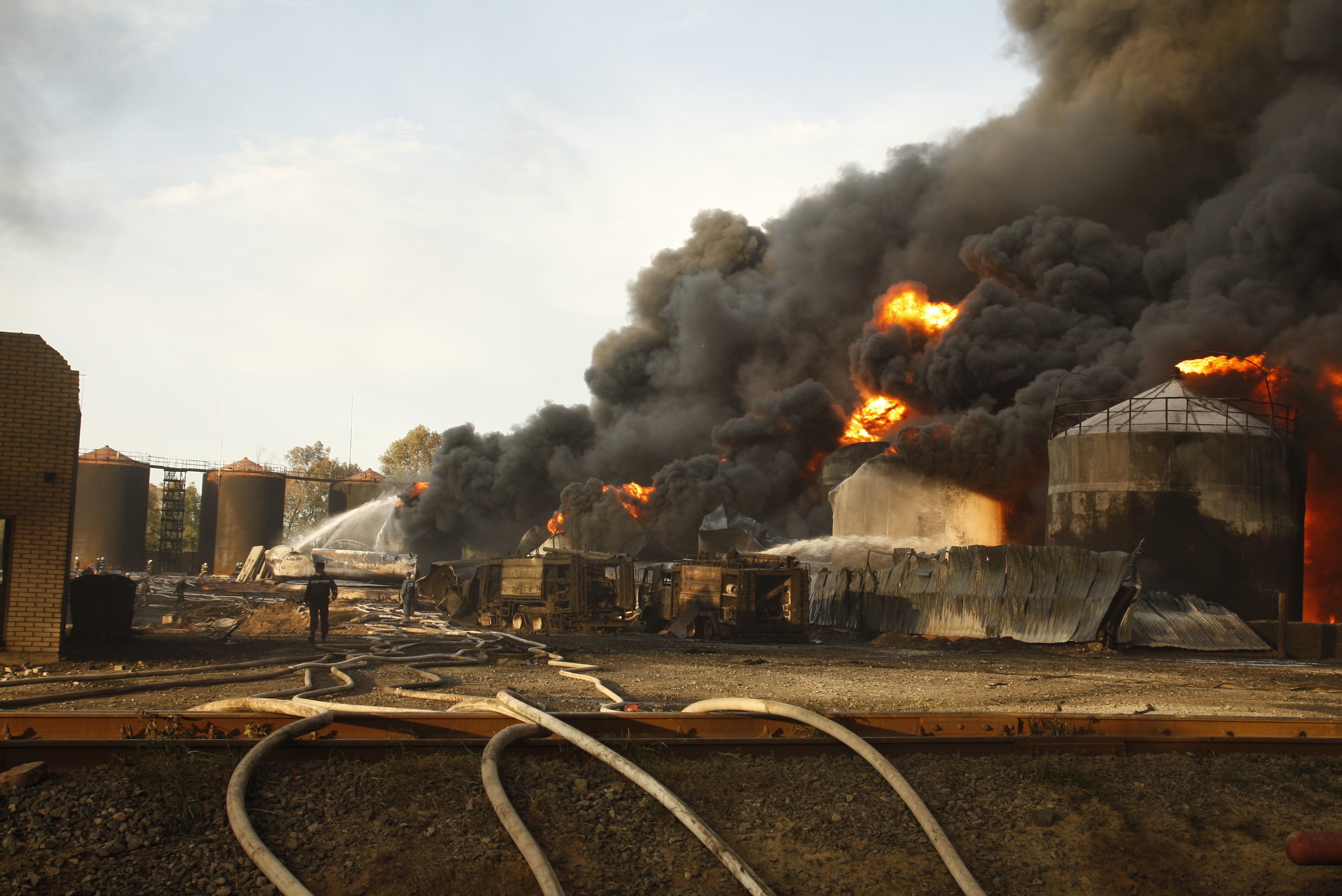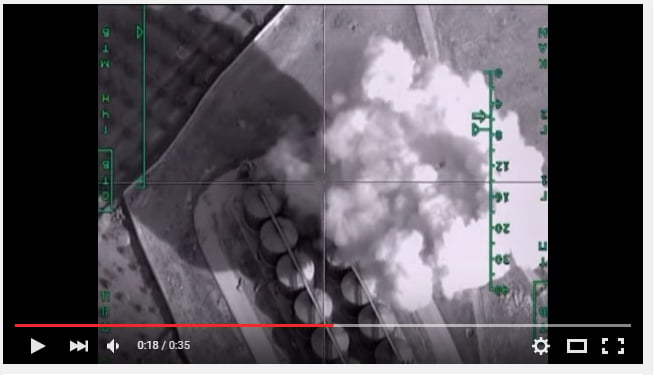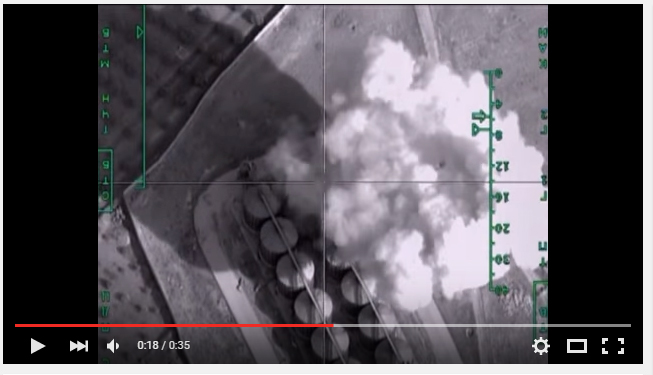 Most likely Russian aircraft bombed the grain handling facilities of the Canadian Skyway Grain Systems  company which built 12 elevators in the north of Syria (two lines on 6 units).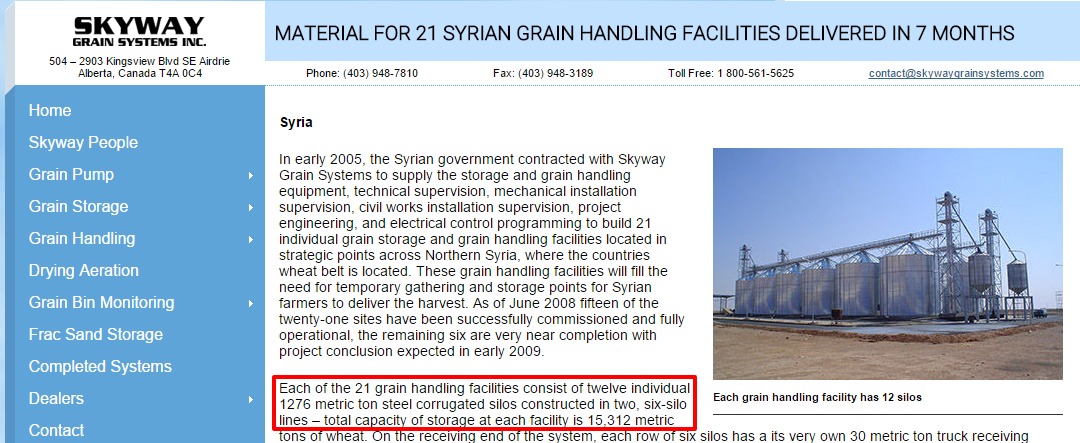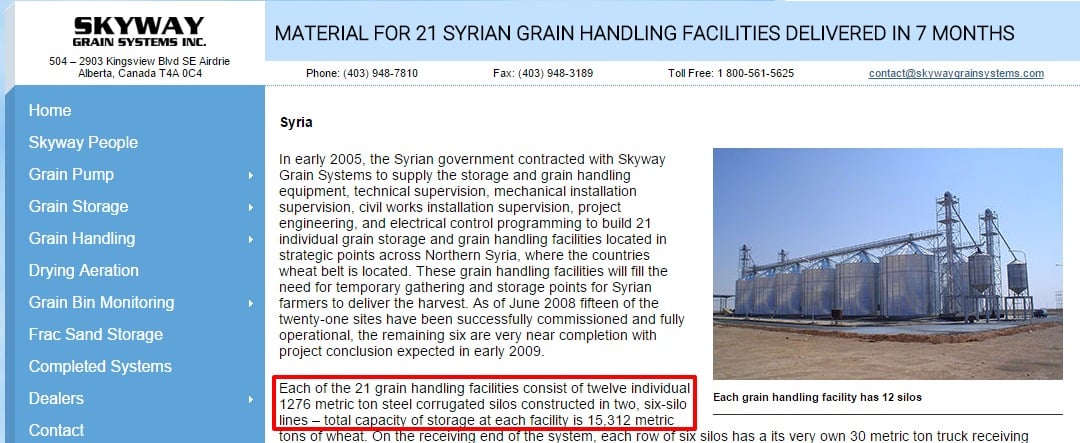 Here is another picture of the same site from the Esyria website, the caption "Es-Saura Granary Center."