The Podrobnosti site has falsely reported that Carpatho-Russinians held a meeting on May 22 in Kiev. It ran with the headline "Carpatho-Russinians Require from Poroshenko a Status Similar to DPR." The site claims that the group demanded that they be granted a special autonomous status and that a certain Andrey Yurik acted as one of the representatives of the movement.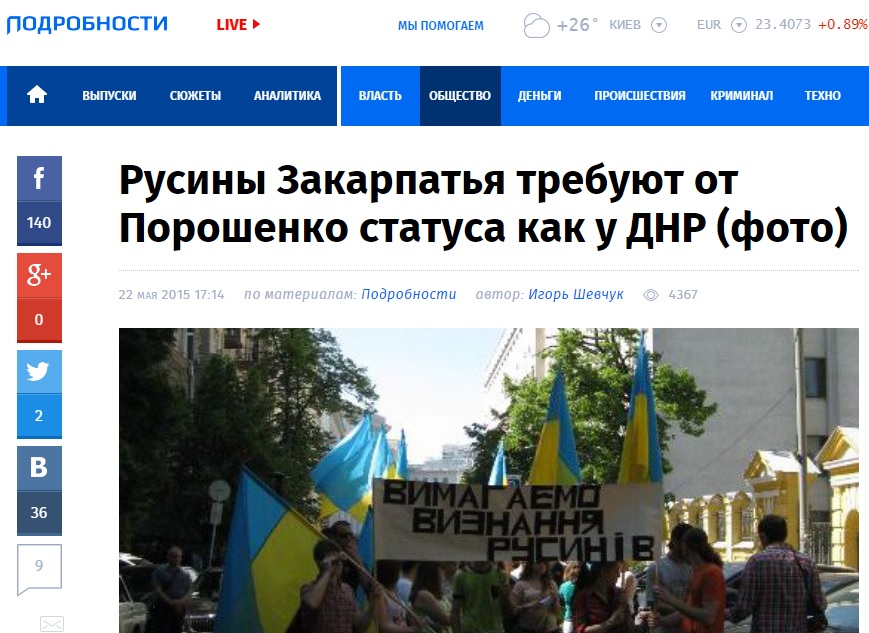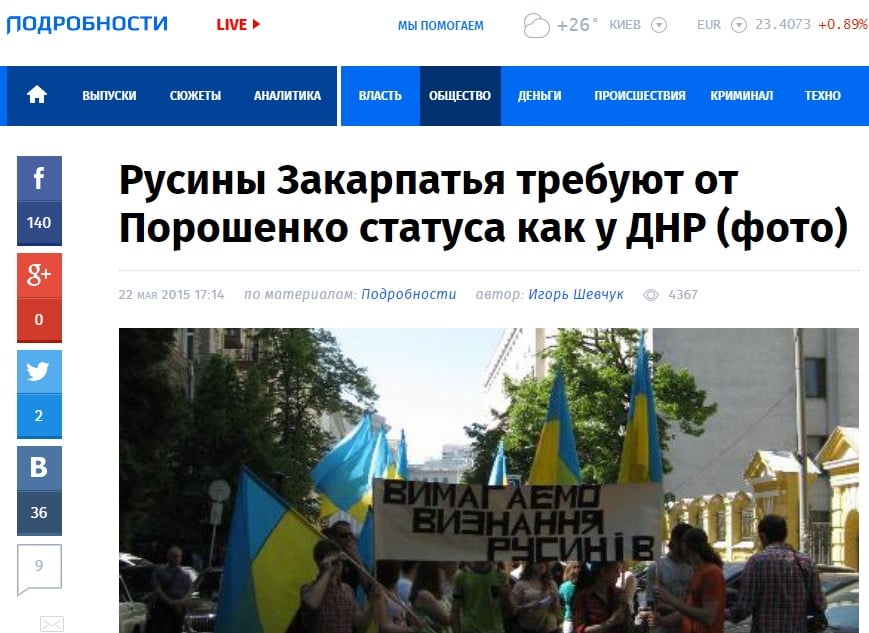 This in turn was spread by a number of Russian and Ukrainian media, including: First Channel, RIA Novosti, prozak.info, and RBC-Ukraine, among others.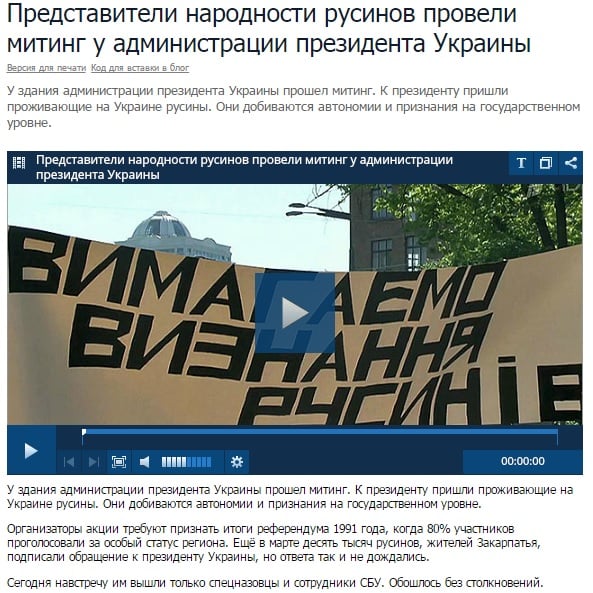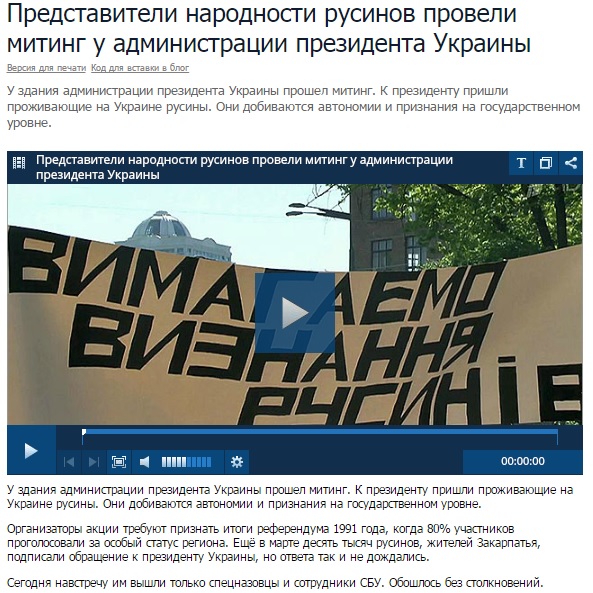 However, on the same day, Carpatho-Russinians organizations denied their taking part in a meeting on May 22
In fact, the following statement was released by the Territorial Carpatho-Russinians's Society, World Rada (legislative body) of Russinians, Regional Society of A. Duchnovich, and the People's Council of Carpathian Rus:  "We are representatives of regional organizations of Russinians and we declare that we are not related to this action… Andrey Yurik is a loiterer who tries to pass as a 'representative' of the Russinians movement and takes responsibility to speak on behalf of Russinians."
Stopfake reported about a similarly bogus report from Russian media that spread in mid-March 2015 about demands for autonomy by Carpatho-Russinians.