Separatist sites have distorted comments made by Mariya Gaidar, the newly appointed Deputy Governor of Odesa Oblast, about her application for Israeli citizenship. The false information was then disseminated by Novorosia News Agency, Nabat, S-Narodom, and Novorosia-Inform, among others.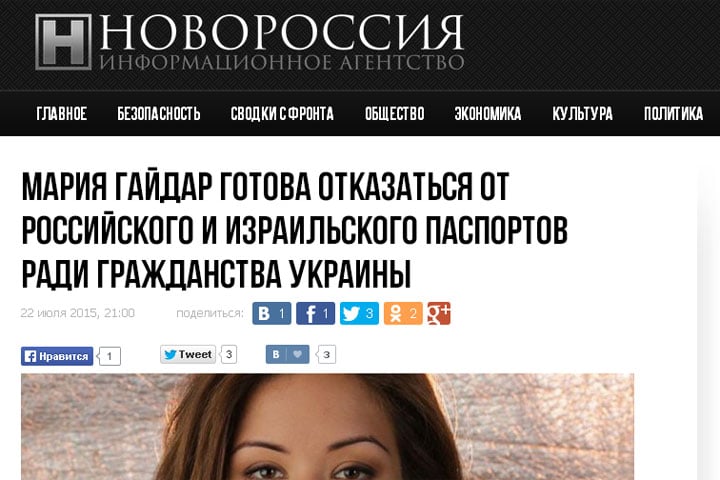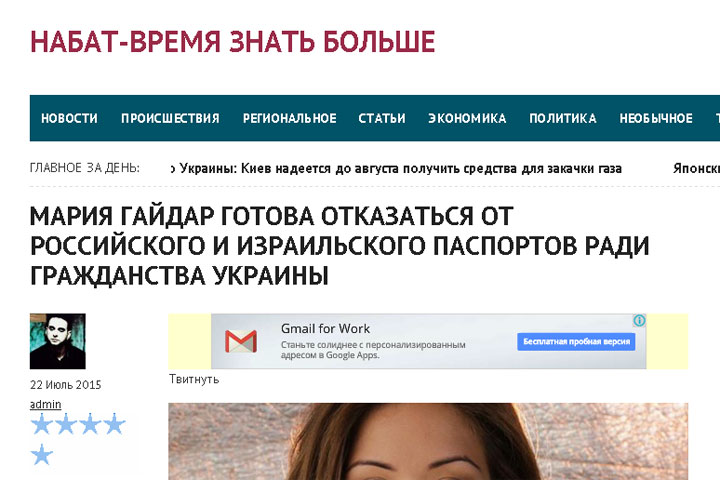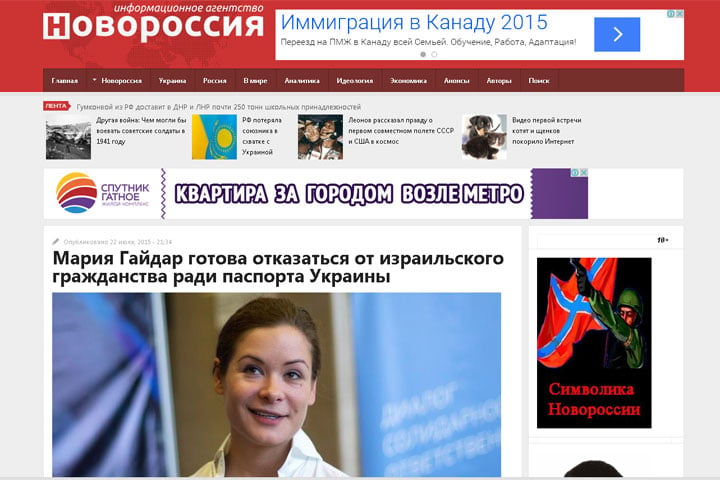 The text among the reports is almost identical: "Mariya Gaidar started to prepare documents for Ukrainian citizenship. The Deputy Governor of Odesa Oblast herself has told about this today. She has also added that if necessary she is willing to renounce Russian and Israeli citizenships."
In fact, Gaidar has no Israeli citizenship: she had recently filed documents and was in the process of gaining it. But because of her appointment to the post of Deputy Governor, this process will be discontinued. She announced this at a press conference in Odesa, covered by such agencies as Segodnia, UNIAN, and others.