Russia Today published an article entitled "Saakashvili wants to throw the IMF out of Ukraine".  In the article RT maintains that the former Georgian president called for an end to cooperation with the IMF, whom he compared to a surgeon, who rather than heal an ailing finger, amputates the entire arm.
RT further alleges that Saakashvili made this announcement following the IMF's warning that it might suspend Ukraine's next credit tranche after Ukraine's Economy Minister Aivaras Abromavicius' announced his resignation.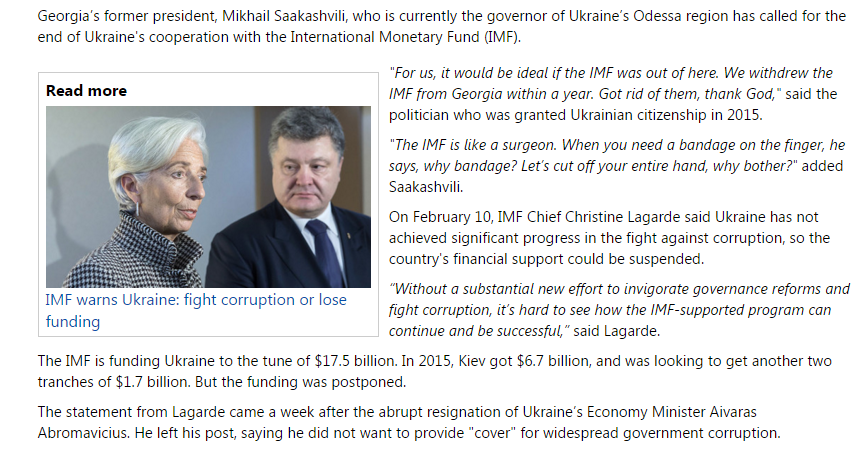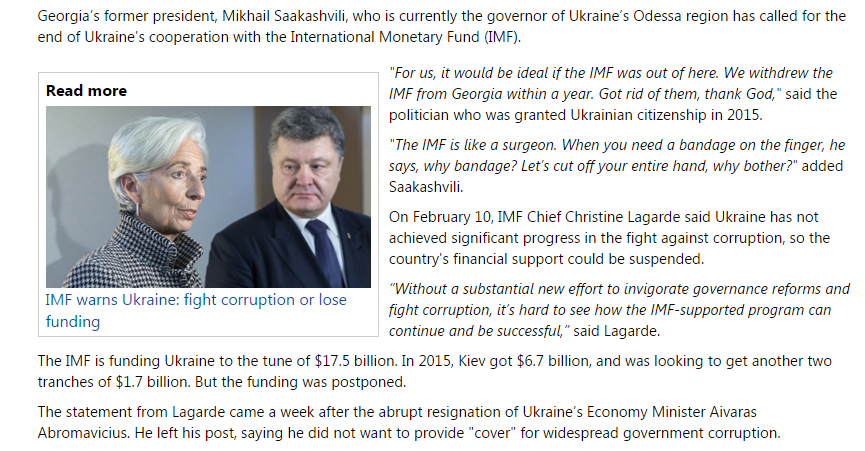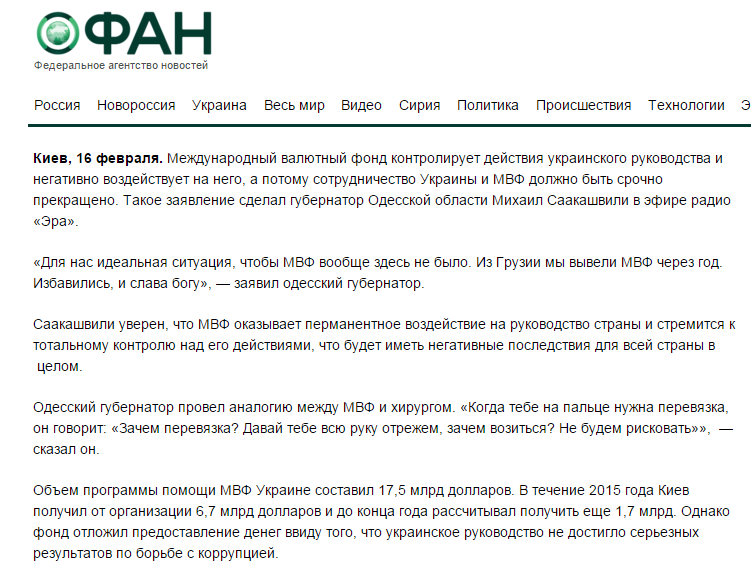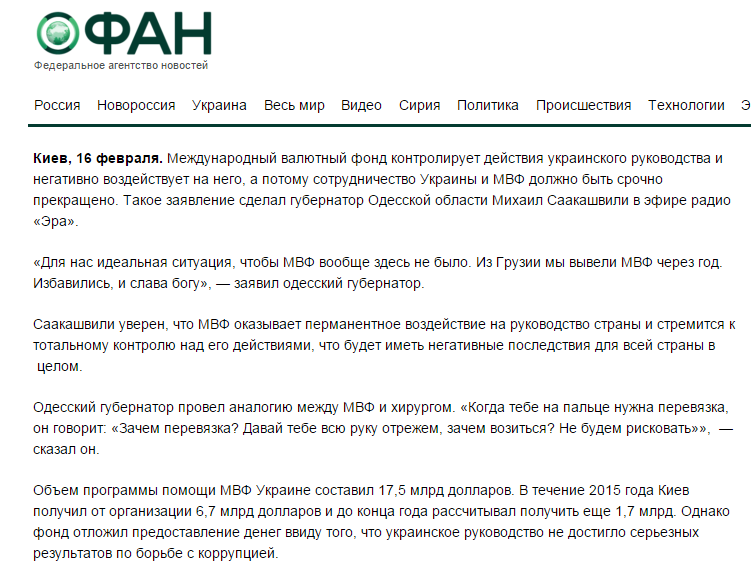 RT quite literally manipulated the Odessa governor's statement, who said that the IMF often resorts to radical measures regarding national economies, and  in an ideal situation, a country would not need financial assistance from the IMF.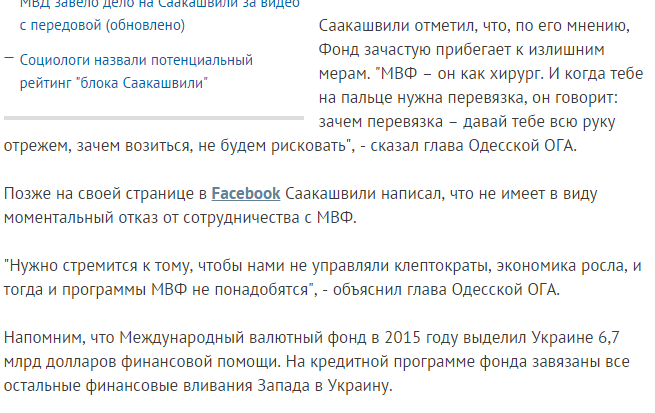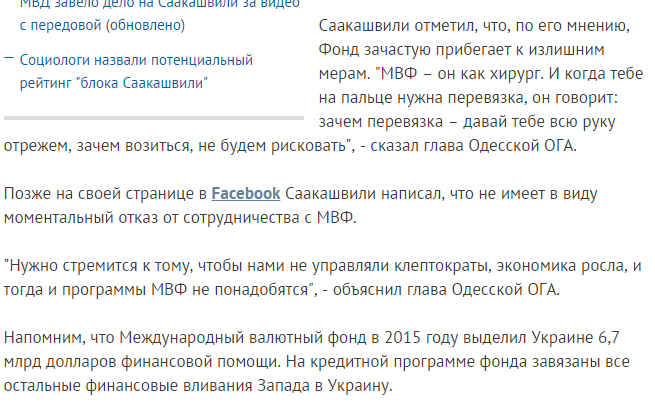 Attempting to counter the distortions of his words that RT and other Russian media resorted to, Saakashvili wrote on his Facebook page that if he had to choose between local corrupt officials without any oversight or control, or the IMF's program, he would most certainly choose the IMF:  "We must strive not to be governed by kleptocrats, our economy must grow and then we won't need IMF programs".
What Saakashvili actually said was that Ukraine needs to reform, improve the its economy and end its dependence on IMF bailouts.