On February 6, Ukrainian and Russian media actively spread the news that a monument to Ukraine's national poet Taras Shevchenko was demolished in Tokmak, a city in the  Zaporizhzhia region.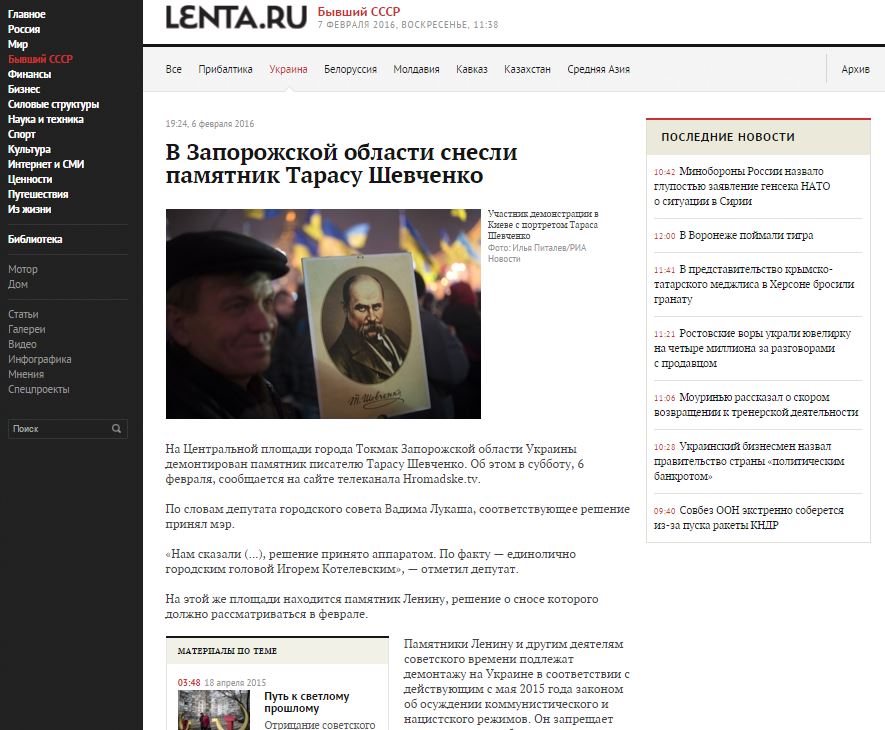 Tokmak City Council Member Vadym Lukash said this decision was taken solely by the city's mayor, without explaining anything to the city council.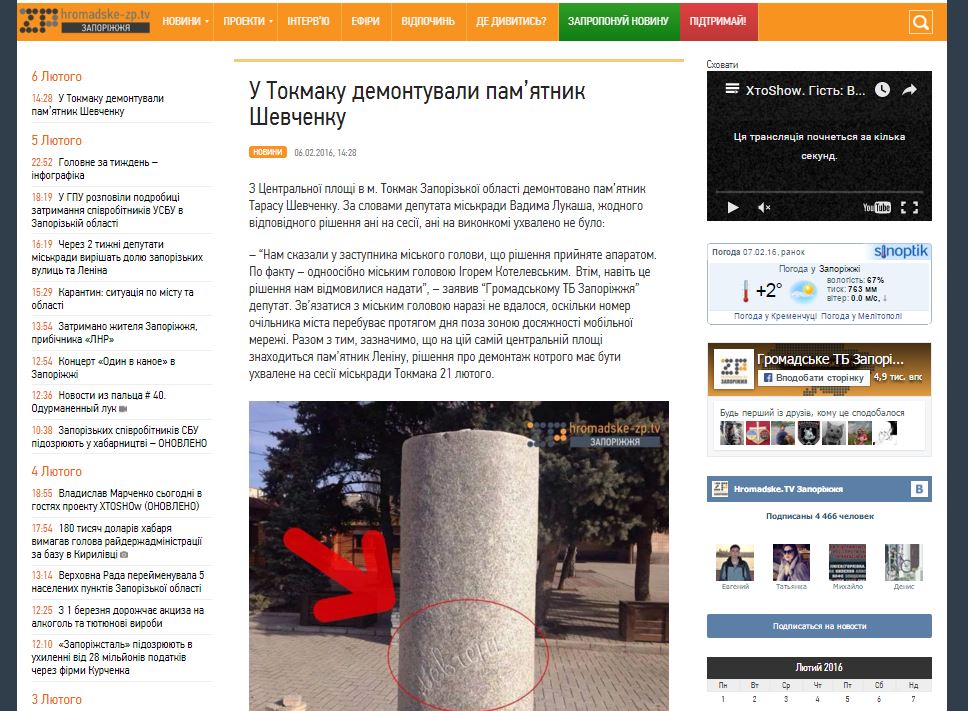 The story then took on a life of its own, various versions of why the statute was allegedly removed appeared; the Shevchenko monument was in the way of a local café, another version claimed that the statue was removed by mistake, as a nearby Lenin statue was to be taken down pending a vote on February 21.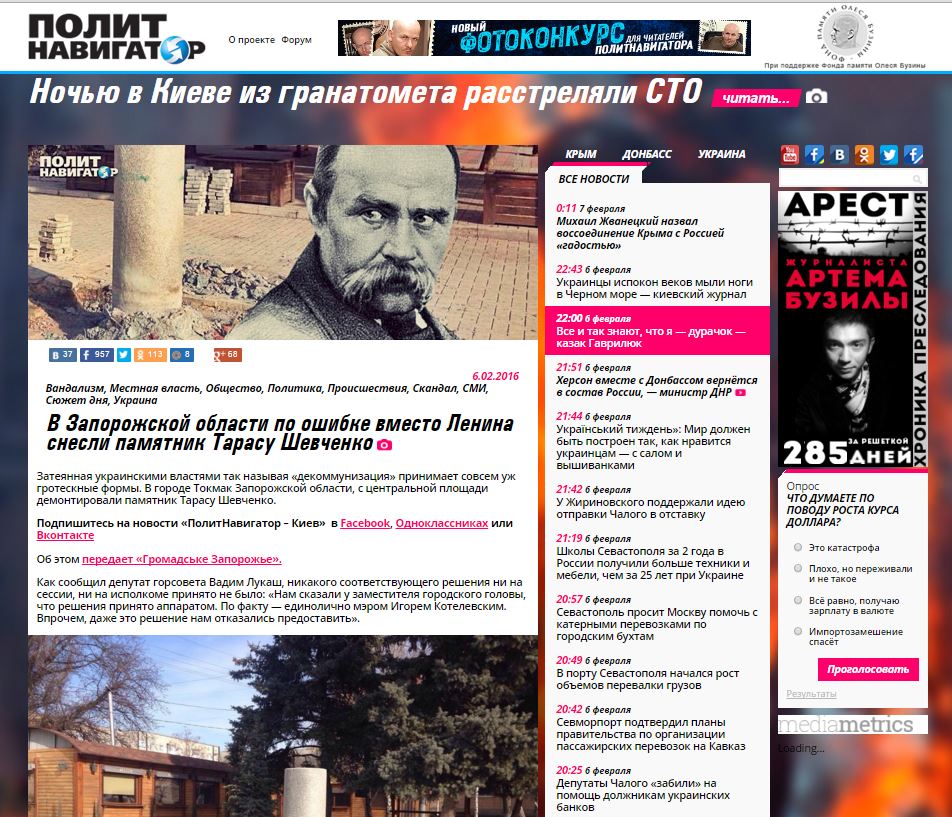 In fact the Shevchenko monument is not being removed, it is simply being moved closer to the city hall, according to Tokmak City Culture department chairwoman Olena Korzh.
The Shevchenko monument was erected during the presidency of Viktor Yushchenko and financed by a private individual, who decided to move it. The regional culture office confirmed the move of the monument and the director of the Ukrainian National Memory Institute wrote that this incident has nothing to do with decommunization, a program which calls for removal of Communist statues and symbols from public places.
This fake story was published by many different publications, from ranging from the Ukrainian  Korrespondent to Russia's LifeNews.