Russian publication Ukraina.ru published a story this week claiming that shipbuilding as an industry had all but disappeared in Ukraine.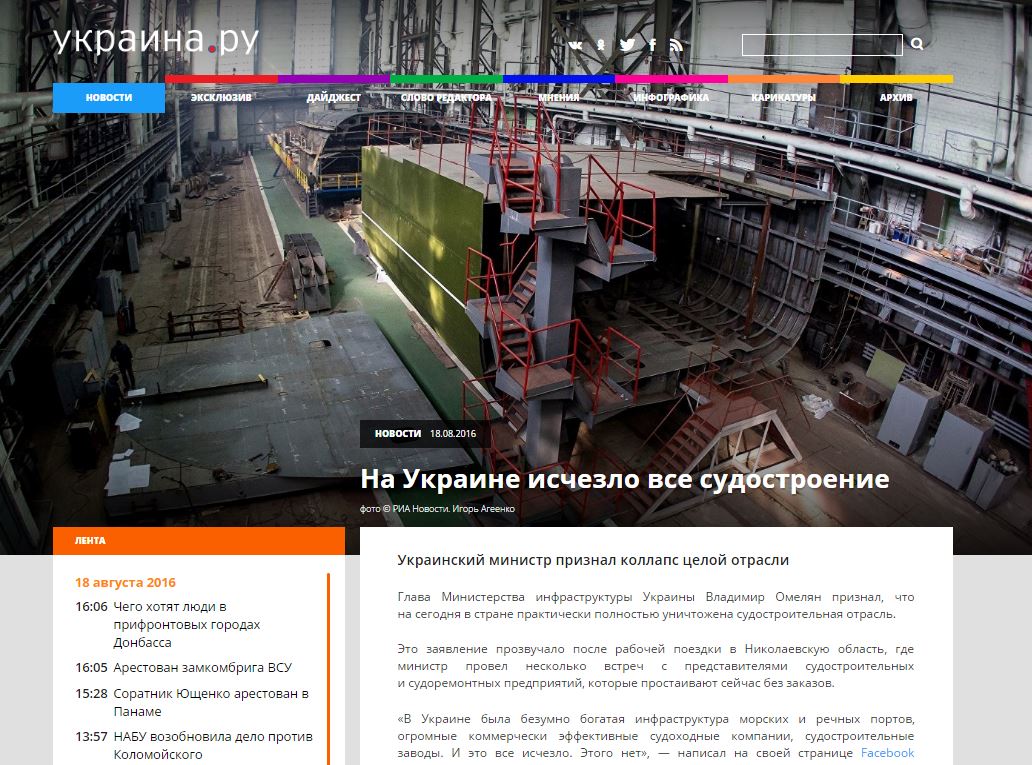 The publication's source for this fake story is the Ukrainian Infrastructure Minister Volodymyr Omelyan's Facebook post from August 17, however Ukraina.ru does not cite the Minister's post faithfully, pulling a sentence out of context to illustrate its fake claim while ignoring everything else which contradicts it.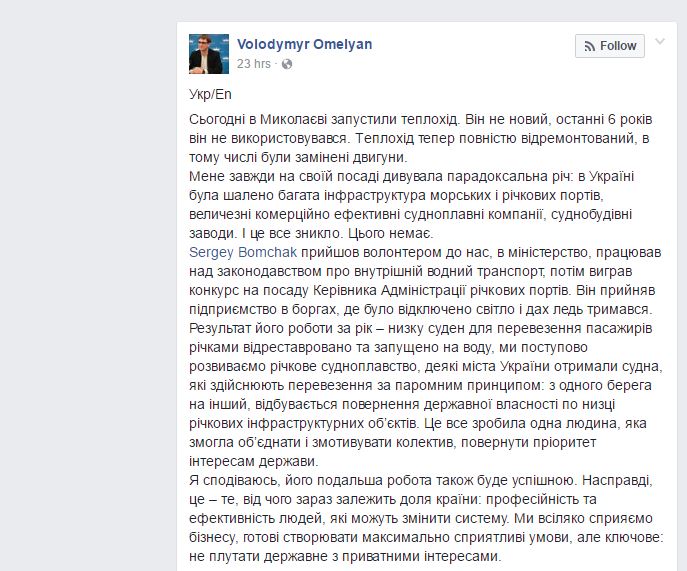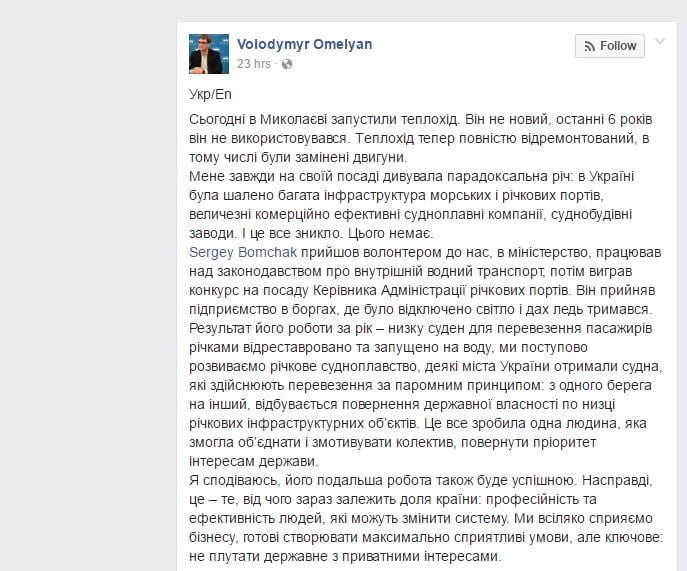 Omelyan does not write about the collapse of the shipbuilding industry at all, he writes about the resurgence that river transport was undergoing. He in particular cites the director of Ukraine's River Port Administration Serhiy Bomchak who has singlehandedly overhauled river transport infrastructure and partially relaunched commercial river transport in Ukraine.