On February 28, Ramzan Kadyrov, Head of the Chechen Republic, posted a photo of Edward Snowden on his Instagram profile. According the post, the American programmer and former CIA employee had allegedly accused the U.S. State Department in the murder of Russian opposition leader Boris Nemtsov, who was killed a day earlier in Moscow.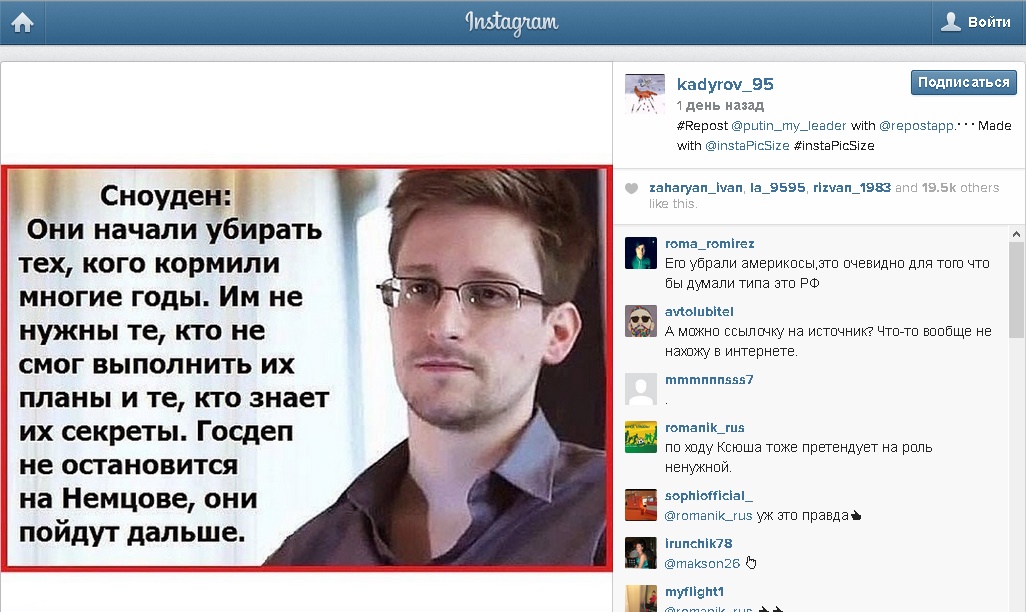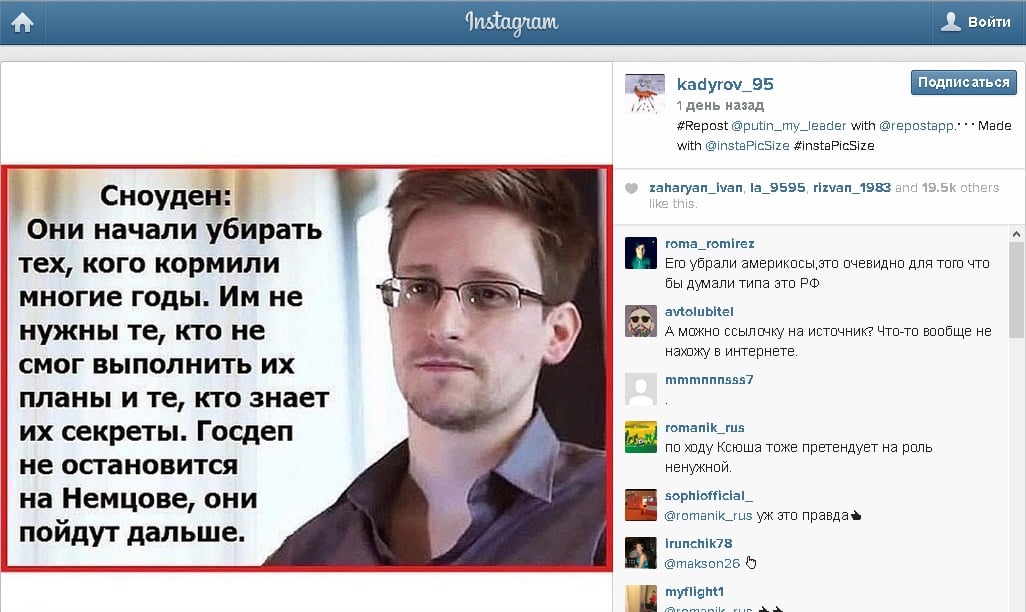 In reality, Snowden is not known to have made such a comment, either formally or informally. The link to the alleged Snowden blog on Kadyrov's page is now missing.
It can be assumed that this misinformation was released to support a previous Kadyrov claim that Western intelligence agencies were guilty of Nemtsov's murder.