On May 29, the Russian television channel Zvezda falsely reported that songs of Soviet composers Leonid Utyosov and Isaak Dunayevsky, which have traditionally greeted visitors arriving in Odesa, were to be forbidden and replaced with Ukrainian songs at the city's railway station.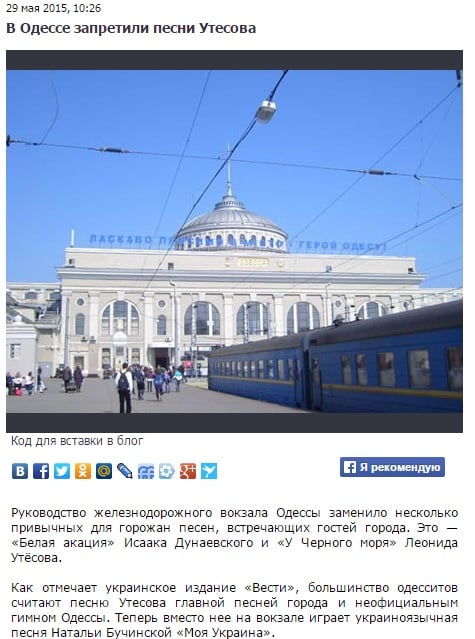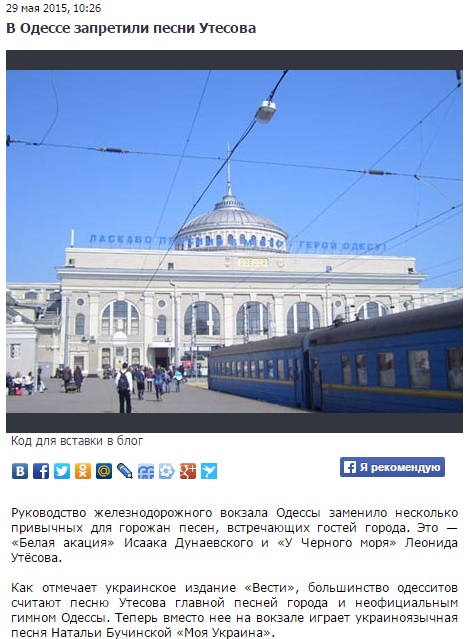 The Russian site Pravda.ru also followed a similar line on May 29, adding: "The management of the railway station decided that their songs should not be played for the guests arriving to the city."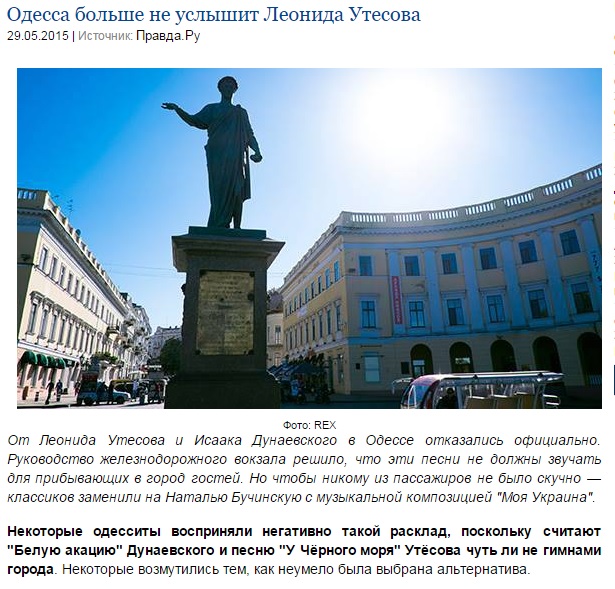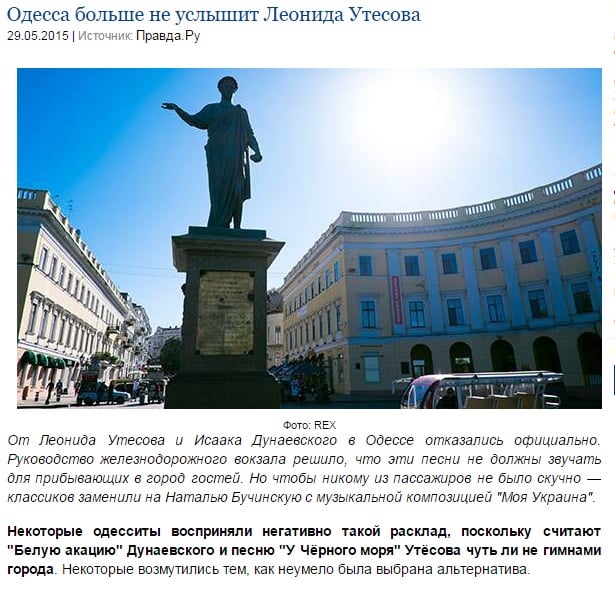 This information was supposedly based on Ukrainian reports in Vesti and Vgorode that appeared on May 27. Vgorode's only source was the station duty officer, who assumed that Natalia Buchynska's "My Ukraine" would be played to greet passengers at the railway station.
However, the following day, May 28, the railway's press office denied the duty officer's comment and confirmed to the local news site Odesa Life that the songs of Utyosov and Dunayevsky would remain.


Also on May 28, the local news site Dumskaya had a correspondent remain at the station to confirm the traditional songs were being played. He confirmed that they were.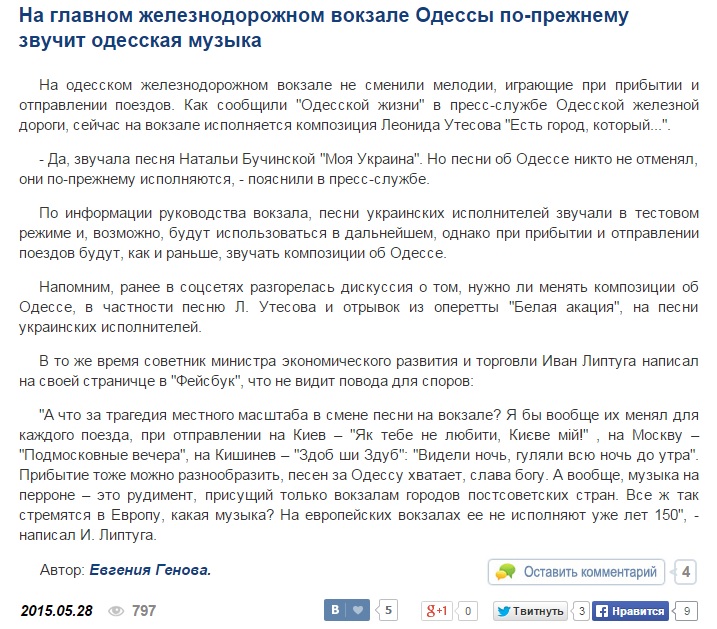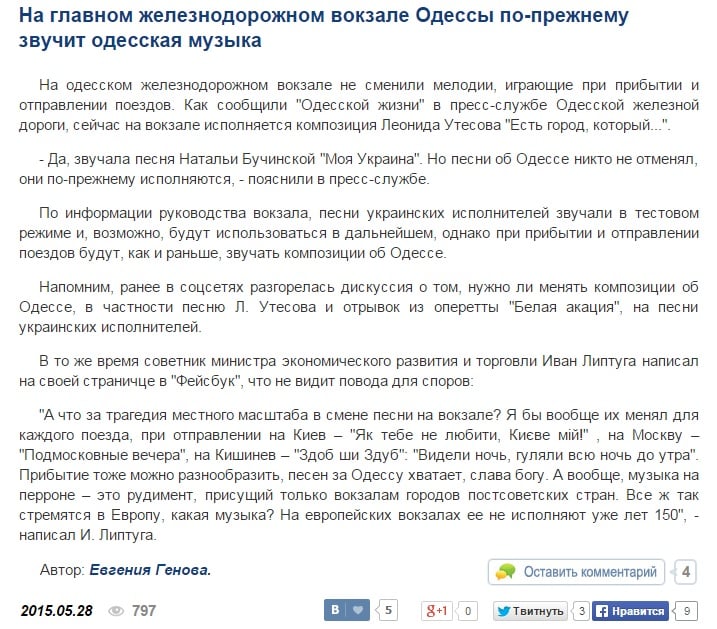 Vesti and Vgorode's mistaken reporting had already been refuted a full day before Zvezda and Russian media ran with it – either for reasons of their own negligence or to pursue other agendas.