On August 4 scores of Spanish publications circulated a story about Ukrainian footballer Roman Zozulya claiming he arrived in Seville wearing a t-shirt with the logo of the Right Sector party, a radical right Ukrainian party.
Zozulya, who plays for the Seville football club Real Betis was in fact wearing a t-shirt with the Ukrainian coat of arms, the trident.
Publico tv, 20 minutos, ABC Sevilla, Reporte 24, Multi Noticias, Ideal,  Sport.es ,Mica News all circulated this fake story, without bothering to fact check what the trident really is. If nothing else, Spanish Wikipedia has an article about Ukraine's national emblem.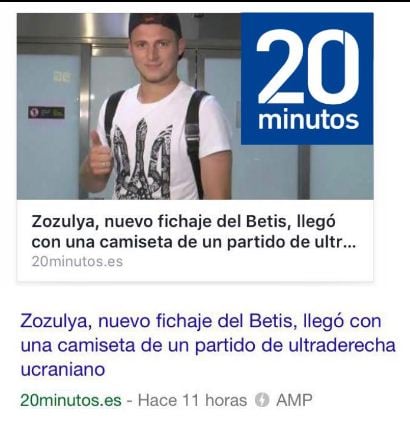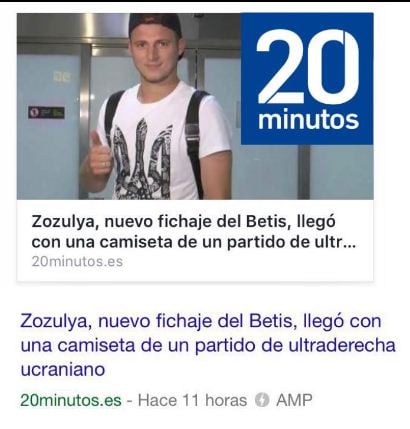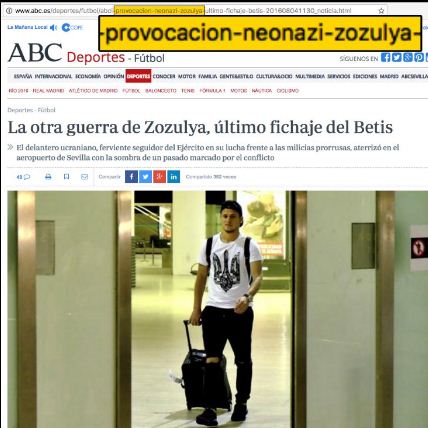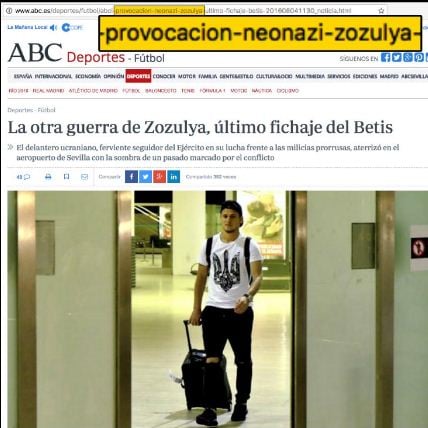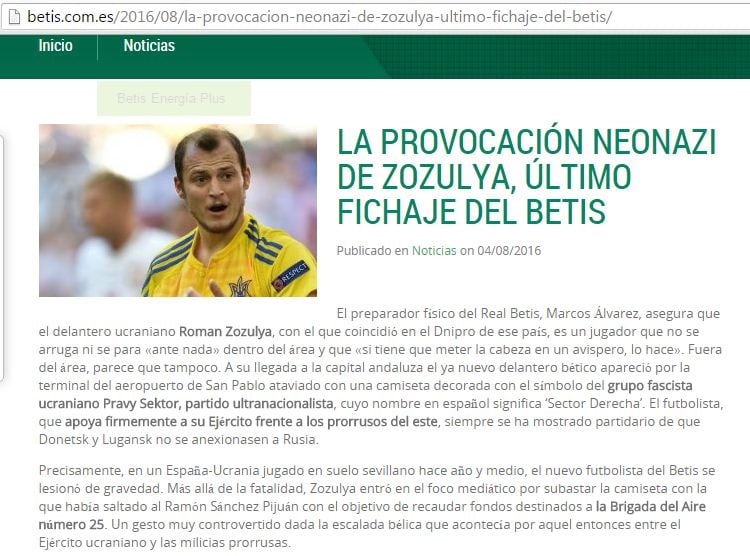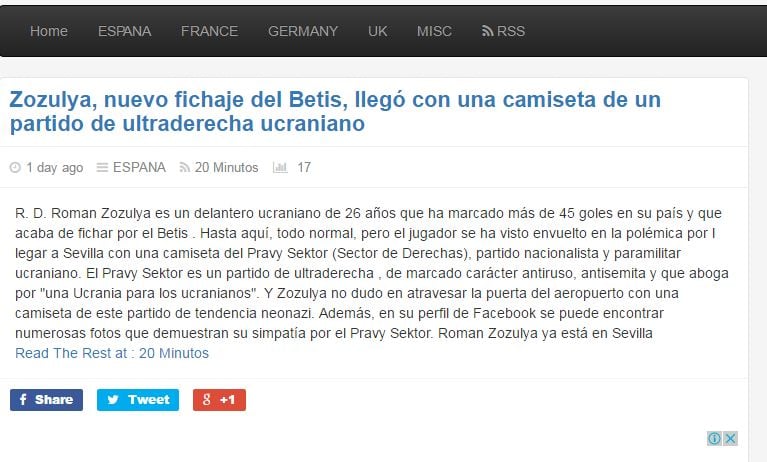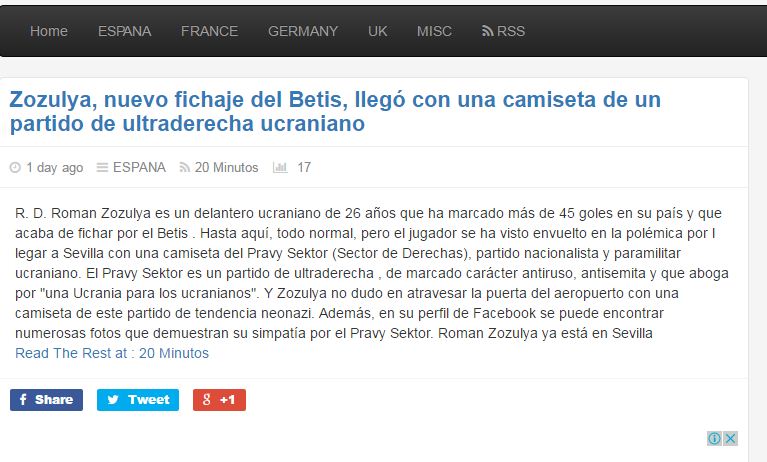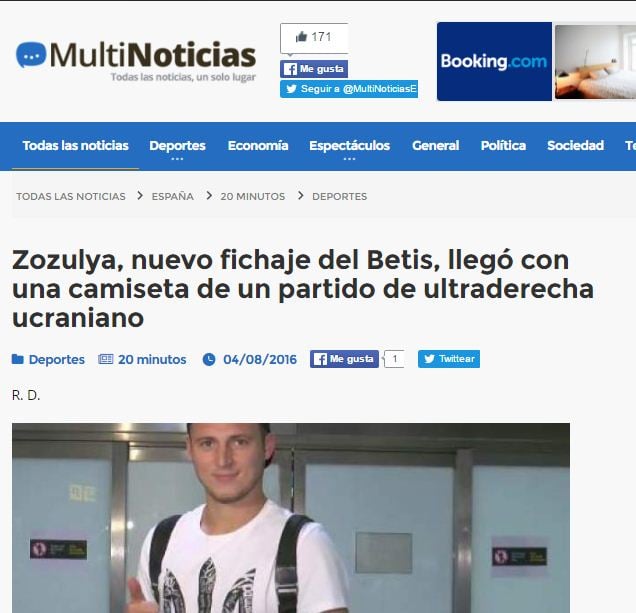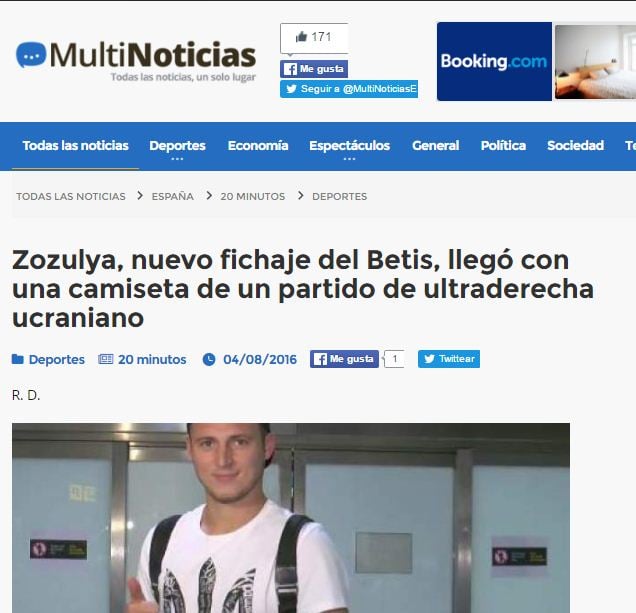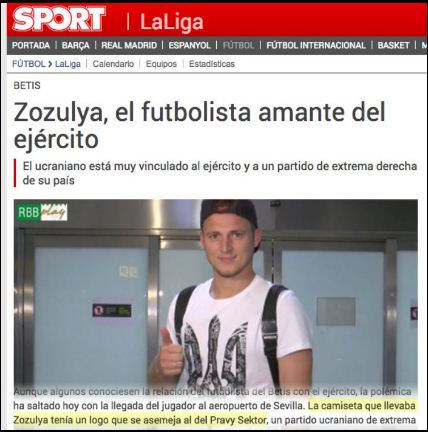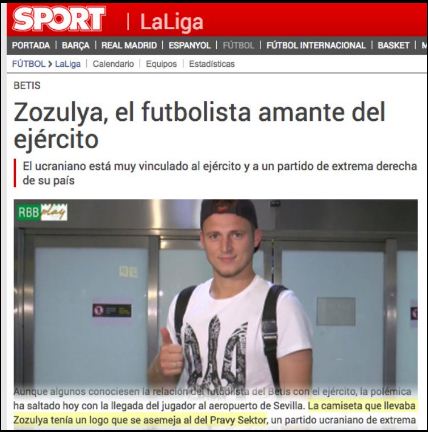 Website screenshot Sport.es
These Spanish publications also accused Zozulya of having neo-Nazi and fascist sympathies.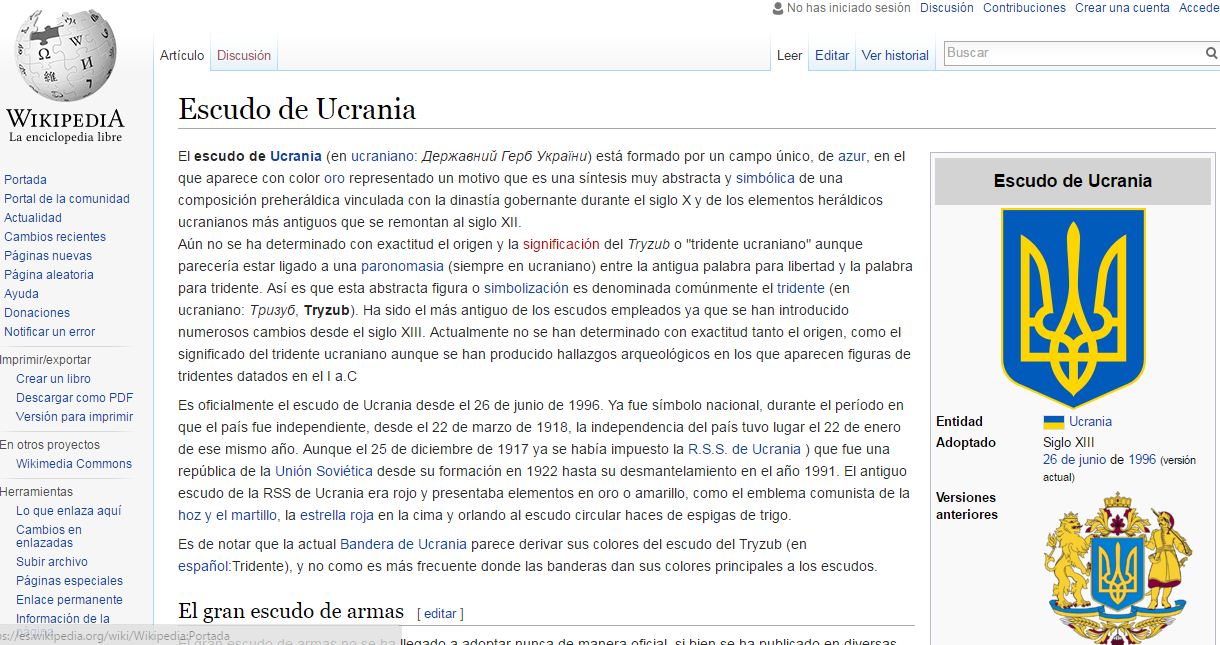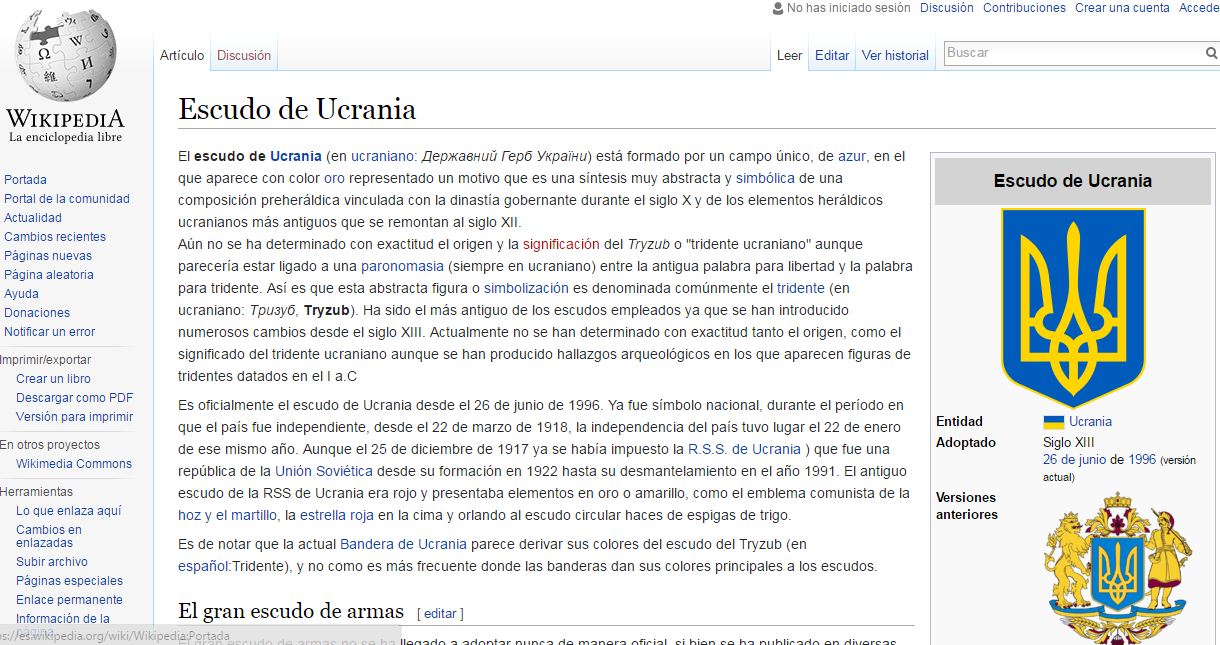 Roman Zozulya established the National Army charitable fund which helps all of Ukraine's armed forces. The striker auctioned his 2014 Europa League medal for 210,000 hryvni and donated the proceeds to the Ukrainian army.


Zozulya was decorated by the Ukrainian chief of Staff Viktor Muzhenko for helping and supporting the Ukrainian armed forces.
The Ukrainian trident is a popular logo which has been reworked  by various artists and designers and is often featured on t-shirts. Zozulya was wearing one of those to-shirts as he arrived in Seville. The logo of the Right Sector party is the Ukrainian trident on a red and black background.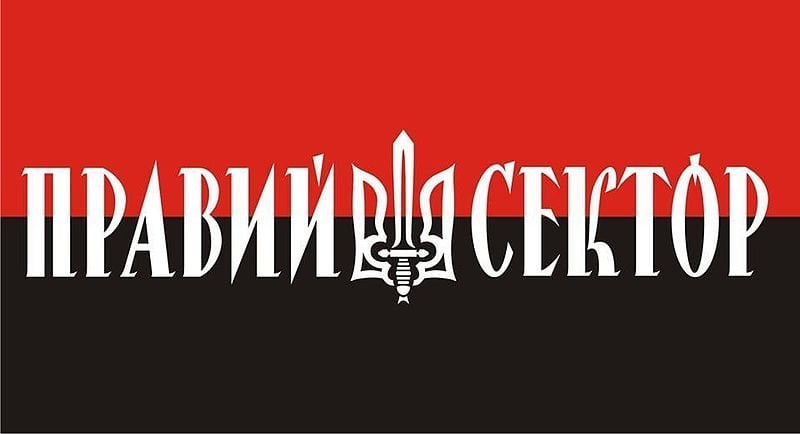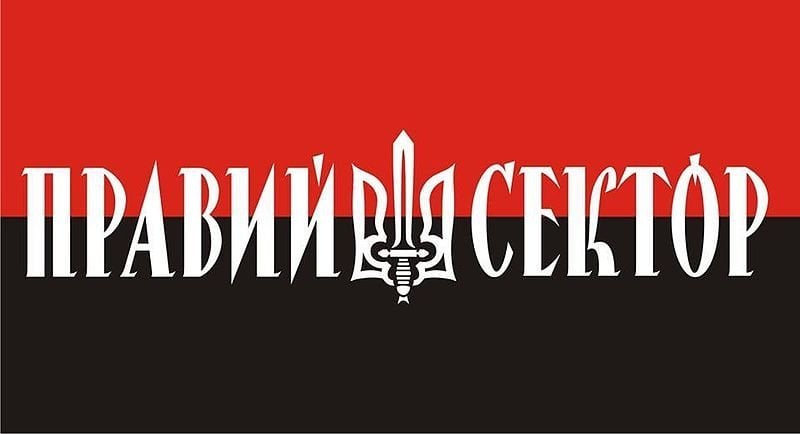 It is worth noting that the Right Sector party did not overcome the 5% election threshold in Ukraine's 2014 parliamentary election, receiving just 1.8% of the vote.