Russian newspaper Nezavisimaya Gazeta published a story on May 19 claiming that the Crimean Tatar executive representative body, the Mejlis was demanding constitutional changes regarding the status of Crimea including a name change of the peninsula.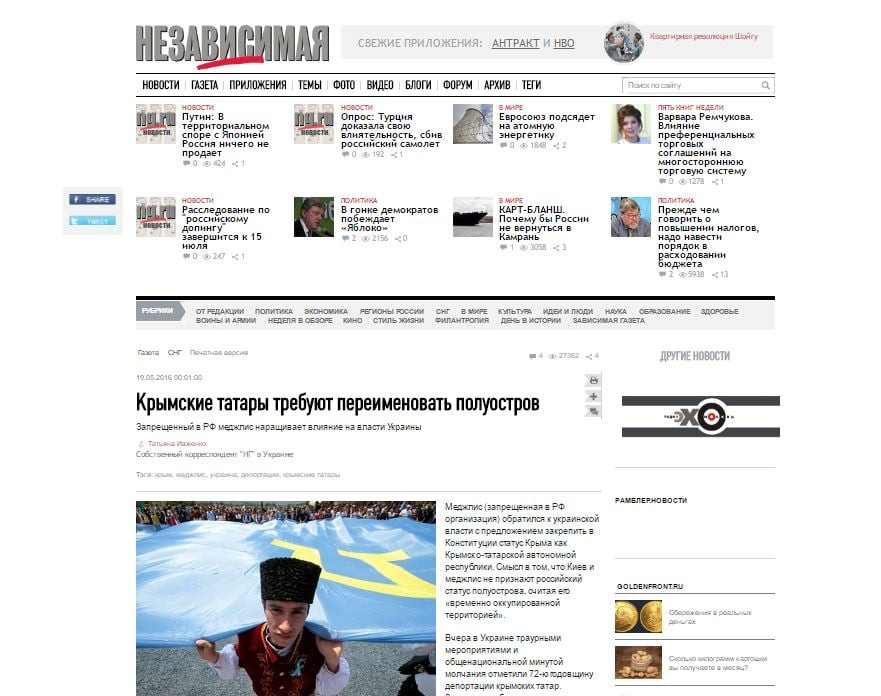 Nezavisimaya gazeta's claim is false. Crimean Tatars want changes in the Ukrainian constitution regarding the status of their autonomy in Crimea, but they are not calling for a name change.
"Mejlis has proposed that the Ukrainian government secure the status of Crimea in the Ukrainian Constitution as a Crimean Tatar autonomous republic. The point is that Kyiv and Mejlis do not recognize the status of the Russian peninsula, considering it temporarily occupied territory," writes Nezavisimaya Gazeta.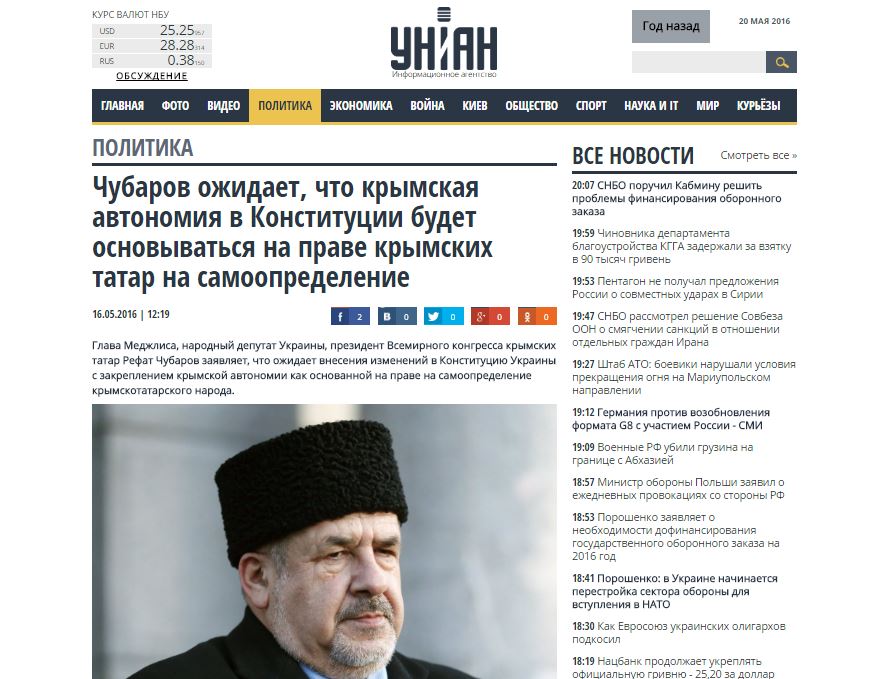 The leader of the Mejlis, Ukrainian MP Refat Chubarov has advocated this idea in the past, calling for the creation of a working group within the country's  Constitutional Commission to prepare a new constitutional framework for the  Crimea Autonomous Republic.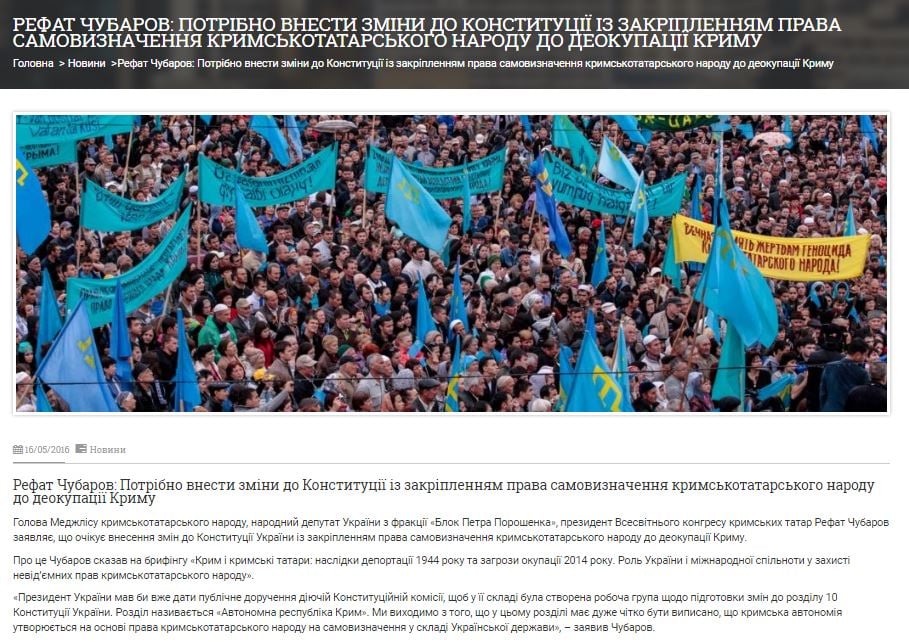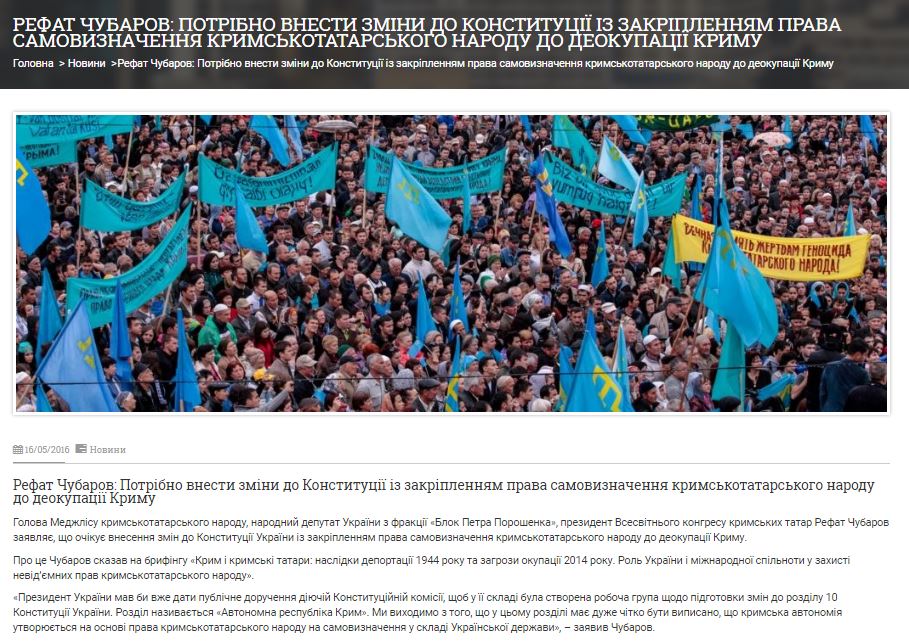 Chubarov, who is a member of President Petro Poroshenko's block in parliament, has declared that the changes to the Ukrainian constitution regarding Crimea "should be clearly spelled out –  that Crimean autonomy is formed on the basis of the rights of the Crimean Tatar people to self-determination as part of the Ukrainian state. "
President Poroshenko added his support to this initiative on May 18, the day Ukraine commemorates the 1944 Crimean Tatar deportation, noting the need for such a constitutional amendment.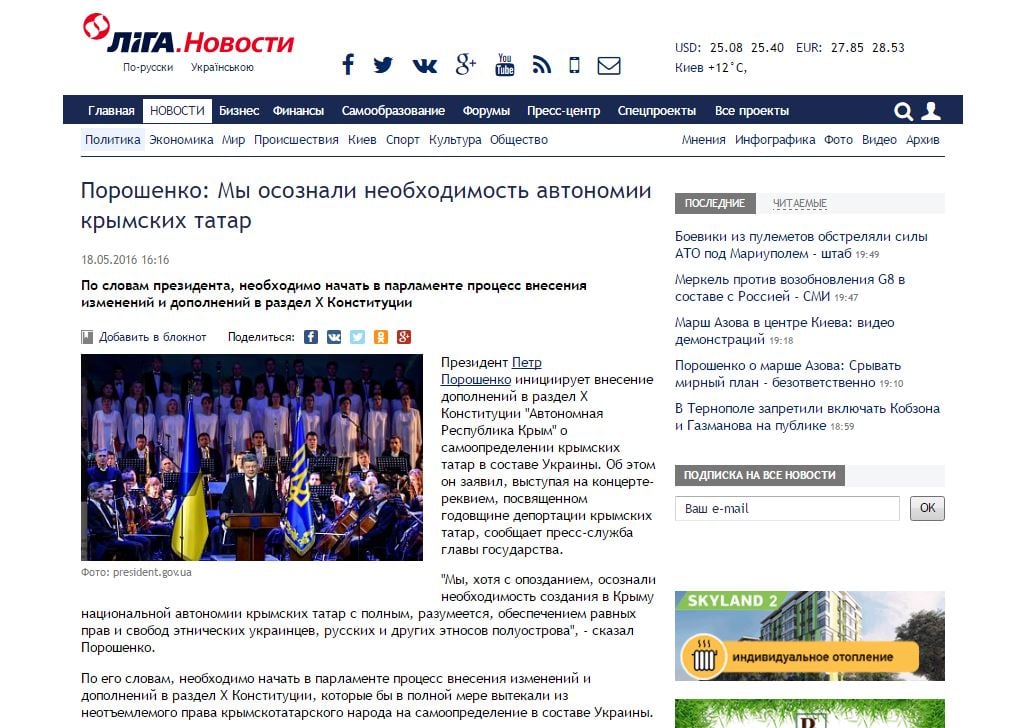 Neither Mejlis, nor the Ukrainian President are calling for a name change of Crimea.