"The best ever layoff letter" is being actively spread around the Network. In this letter a certain manager of a big Moscow company, forced to dismiss some of his employees because of the economic crisis in Russia, allegedly decided to fire those who supported the policy of the Russian President Vladimir Putin towards Ukraine (as it led to imposing sanctions against Russia and to the crash of rouble exchange rate). For example, on the Facebook page of George Seleznev this letter has been already liked 3,000 times and reposted 2,500 times.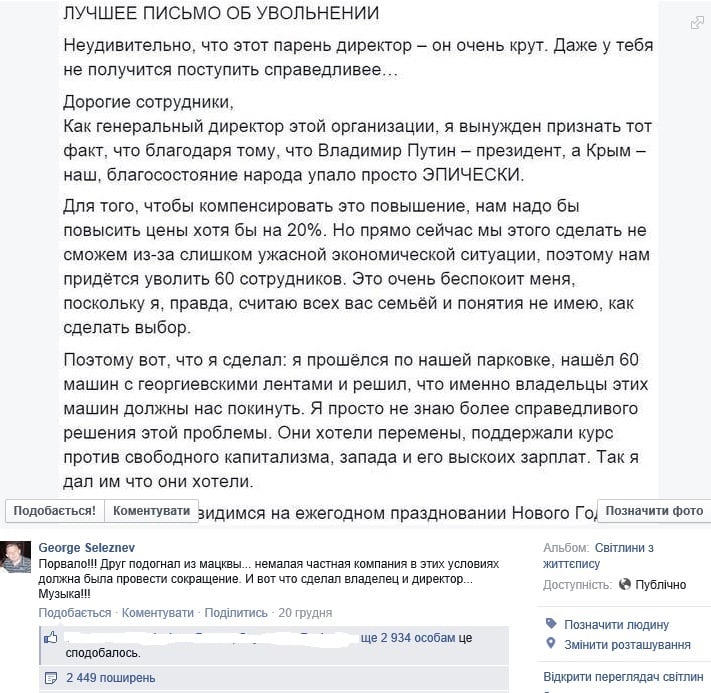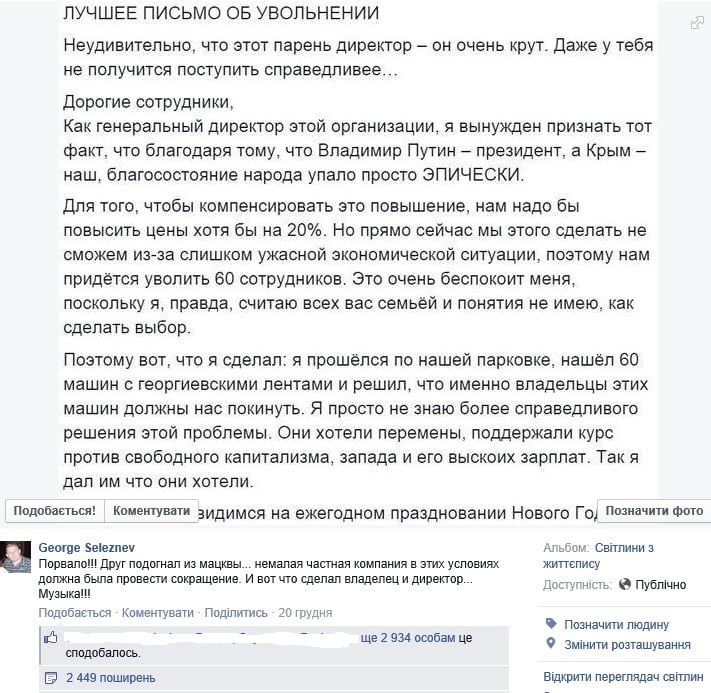 But it is unlikely that either this Moscow director or the letter cited has ever existed.
The matter is that this text is almost an exact copy of a letter that was being massive disseminated in the USA after Barack Obama was elected as the President. The difference is only that in original text instead of Putin there is Obama, instead of 20% increase of prices – 10%, instead of St. George's ribbons – bumper stickers and instead of New Year celebration – the annual company picnic.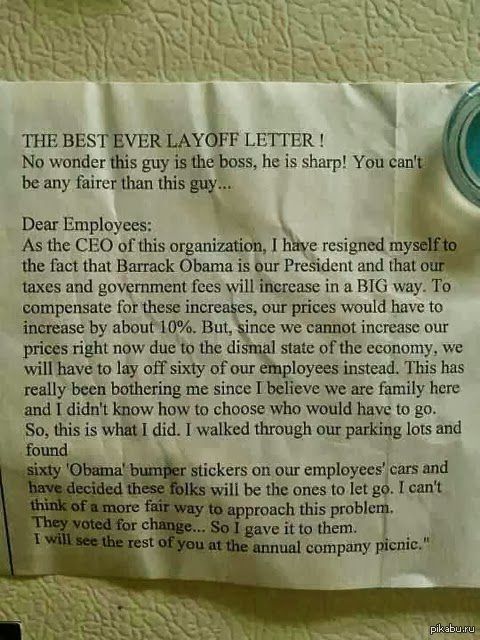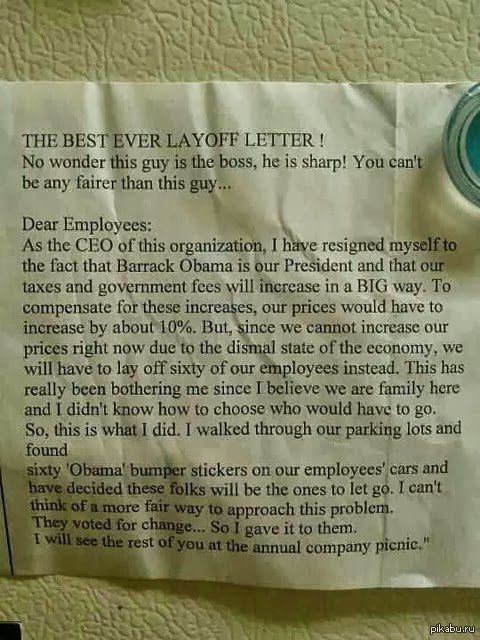 But even an American manager and his letter to employees are faked. This was proved as far back as in 2008 by journalists of the site snopes.com. They found out that such letters appeared on the day of elections just after one hour as polling stations had been closed. No one manager could get disappointed in the new President and decide to dismiss his employees in such a short period of time.