An image of an alleged USA passport of the Head of the Security Service of Ukraine Valentyn Nalyvaychenko is being spread throughout the Network.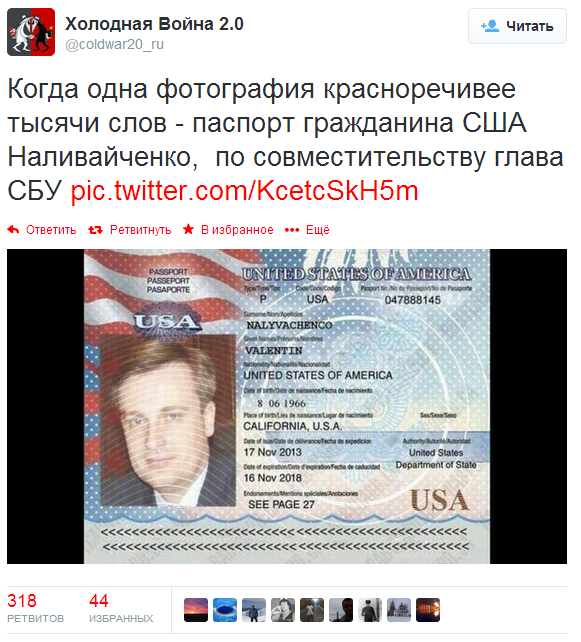 In fact this image is a forgery. Firstly, the photo was taken from Internet and does not meet the requirements. It depicts Nalyvaychenko in half profile, meanwhile he should have been looking straight into the camera. You can find about the USA passport photo requirements here.
Secondly, the date of birth – 8 06 1966 – is in wrong format. Month must be specified only as alphabetic acronym.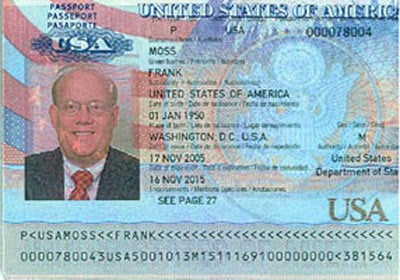 Thirdly, the place of birth is California, meanwhile Nalyvaychenko was born in Zaporizhzhya.
Fourthly, the name of the passport holder must be filled in the fields marked with symbols <<< in the very bottom of the document. In this case the fields are empty.
Fifthly, the name of Nalyvaychenko is printed with a font different from the rest text, though the font should be similar throughout the entire document.