Russia's national REN TV channel published a story claiming that Transcarpathia, a regions in western Ukraine bordering on Hungary, separated economically from the Ukrainian capital Kyiv.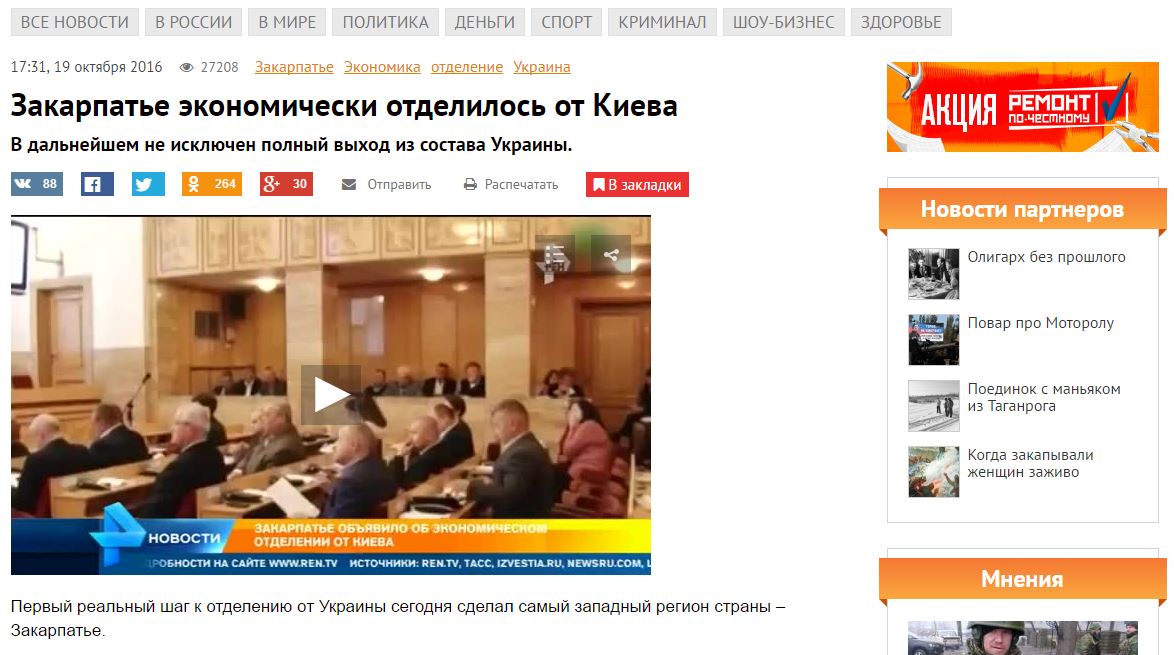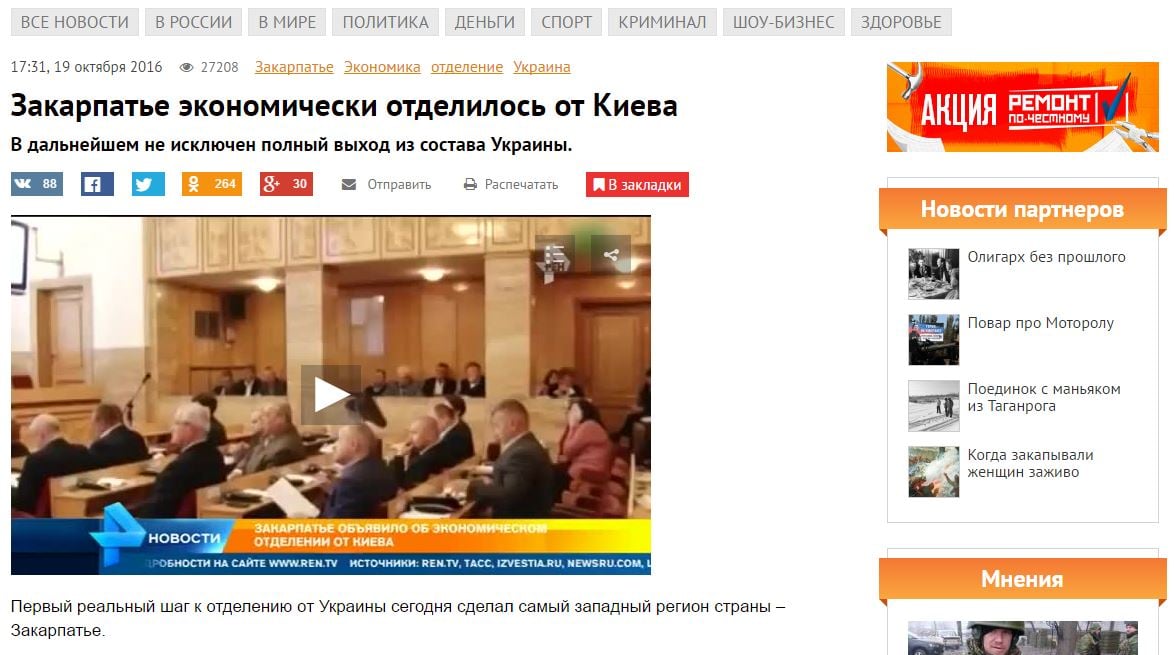 According to the REN story, Transcarpathia voted to go on its own economically with a view to separating from Kyiv completely in the future because the capital had forgotten about the region and was not financing its needs.


The Transcarpathian regional council voted to establish direct economic cooperation with the Upper Franconia region of Bavaria, neither the council nor its chairman proposed that the region separate from Kyiv.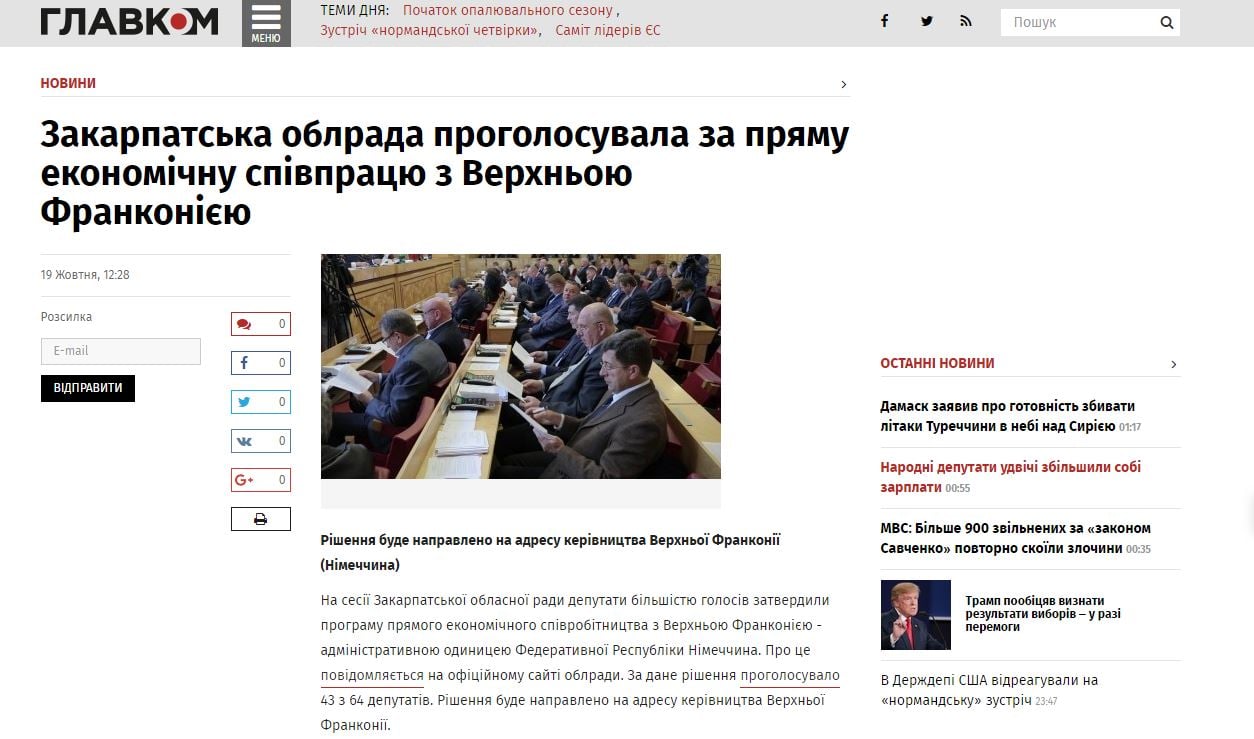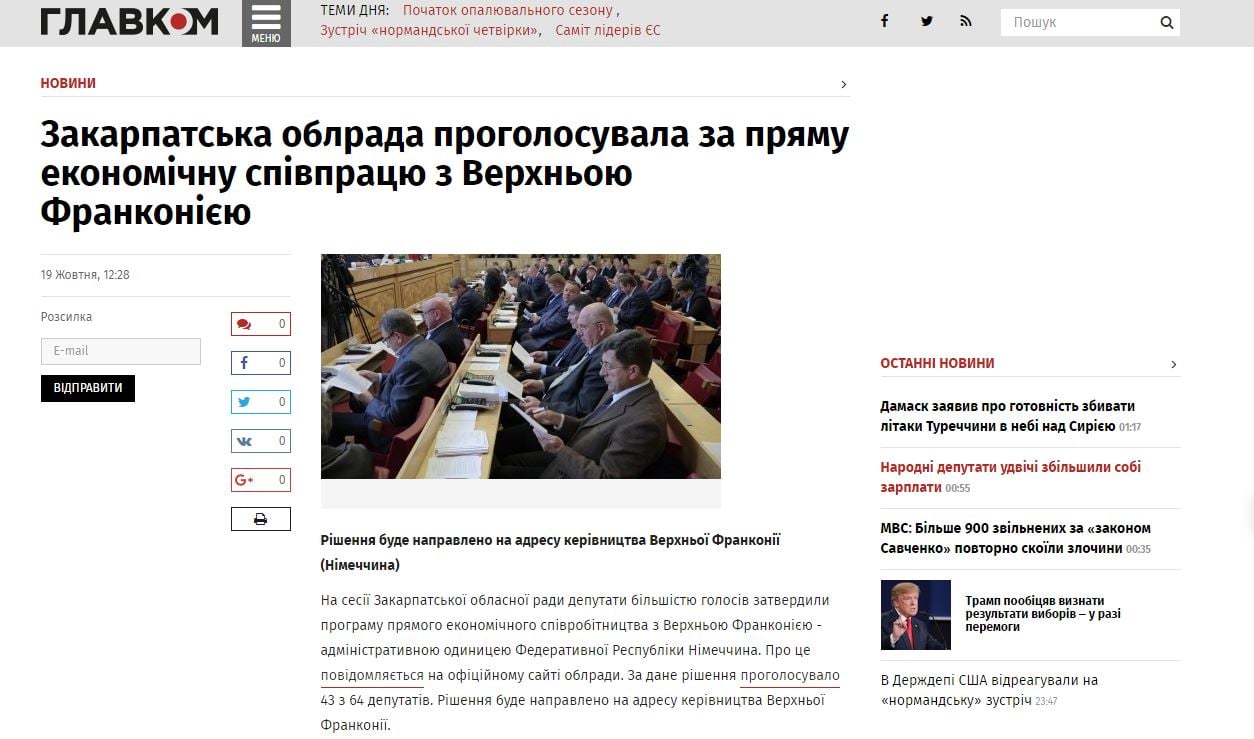 This story is a typical example of fake separatist news that Russian media propagate, particularly about regions such as Transcarpathia, where national minorities constitute a significant part of the local population.