Several pro-Russian publications are reporting that a Turkish ship has delivered military vehicles from Bulgaria to Ukraine. According to these reports, this Soviet era military equipment is intended for Ukrainian battalions stationed on the Crimean border.
"Turks transport military equipment from Bulgaria to Ukraine for Tatar battalions and ISIS" read a February 8 headline on the separatist websites Novoross.info and Novorossia Youth Information Agency.
A week earlier this story was published on the Russian social media site VKontakte by a group calling itself the "Storm of Mariupol". (Mariupol is a southeastern Ukrainian seaport that was taken by Russian backed separatists early in 2015 but was retaken by Ukrainian forces. It remains under Ukrainian control.)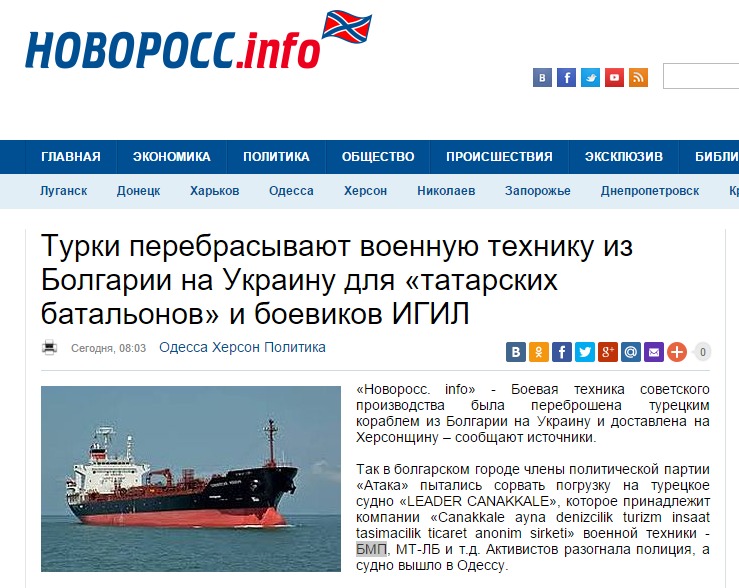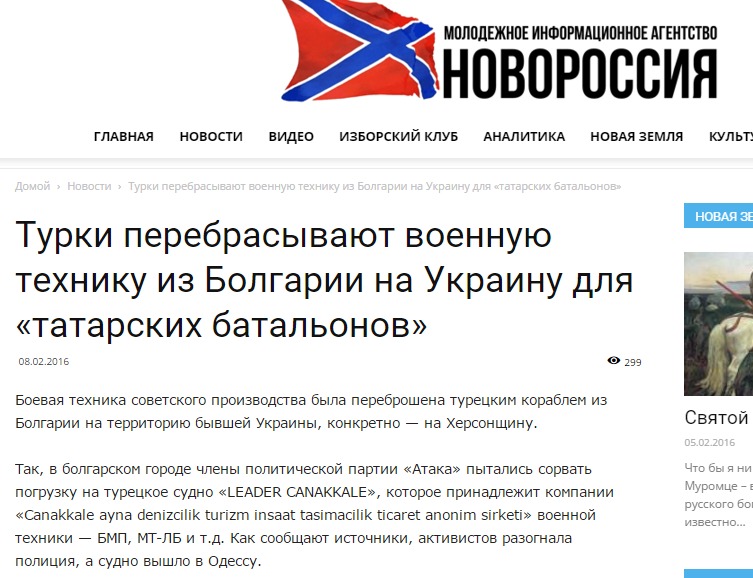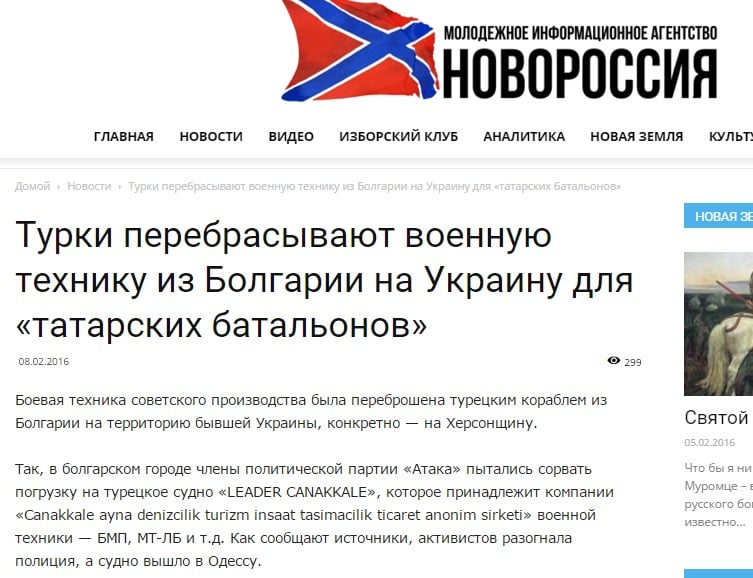 According to Vesselfinder, a marine traffic tracking website, the Turkish cargo ship Leader Çanakkale arrived in Odessa on February 7 from the Bulgarian port of Burgas.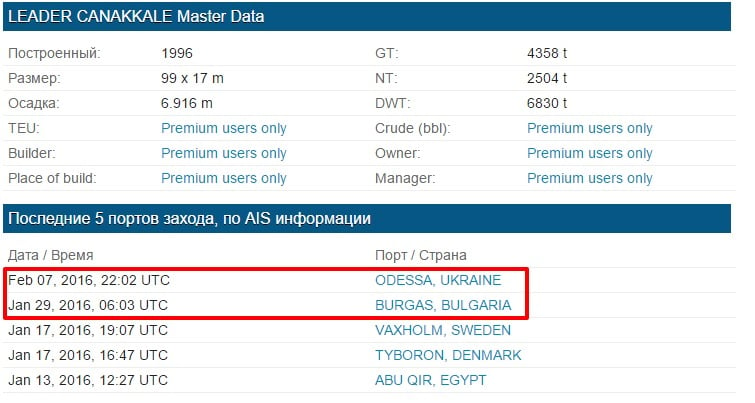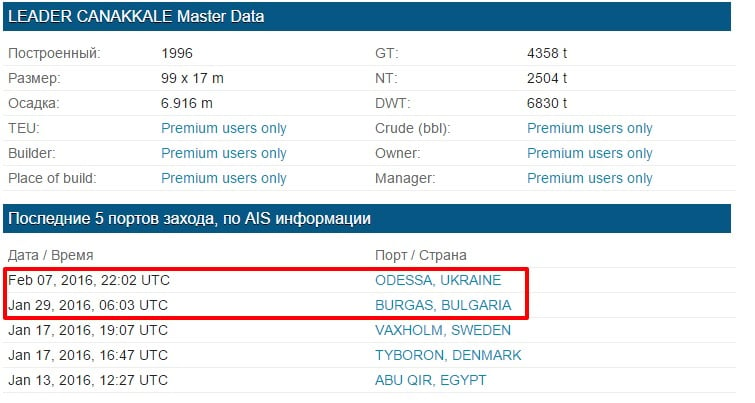 At the end January, activists from the Bulgarian pro-Russian ultra-right party "Ataka" published a video on which, they claimed, military equipment was being transported to Burgas, from where it would to be shipped to Ukraine.  The party's channel which aired this video interviews three activists and claims that they were dispersed by the police. However, there is no evidence of any dispersal in the actual aired item. The video shows one tank being transported on a flatbed truck.
The Novorossia sites claiming that military equipment was transferred from Odessa to the Crimean border cite an unnamed source from an unnamed institution. There is no video, photograph, or any other evidence provided to support their claims.
StopFake contacted the shipping company  Miller&Flama Denizcilik A.Ş., which owns the freighter Leader Çanakkale. This ship has not transported any military equipment, they replied. The ship sailed from Bulgaria to Ukraine carrying only ballast, from Odessa it will sail on to Greece with cargo. The Leader Çanakkale is a bulker, ( bulk freighter) a merchant ship specially designed to transport unpackaged bulk cargo, such as grains and it is not equipped for transporting military hardware.