The television channel Russia 24, during its "Vesti" program, incorrectly reported on May 8 that Geoffrey Pyatt, the U.S. Ambassador in Kyiv, allegedly declared that he had incontestable proof of the presence of Russian troops on Donbas.
"This is a photo from Donetsk, where there is a tank with the St. George ribbon on its shell," Payette allegedly wrote on Twitter. "Tanks in Donetsk carry Russia's Army Insignia." He also attached for comparison one more picture made in Moscow of a tank with the same symbol, the news reported.
It was published on the website with the headline "Scandal with the Tank: The U.S. Ambassador in Kyiv Sees St. George Ribbon as Russia's Army Insignia."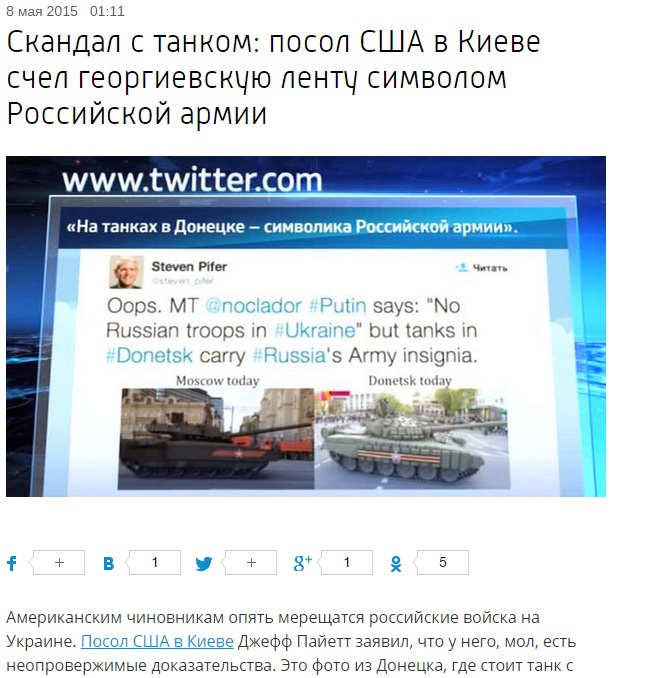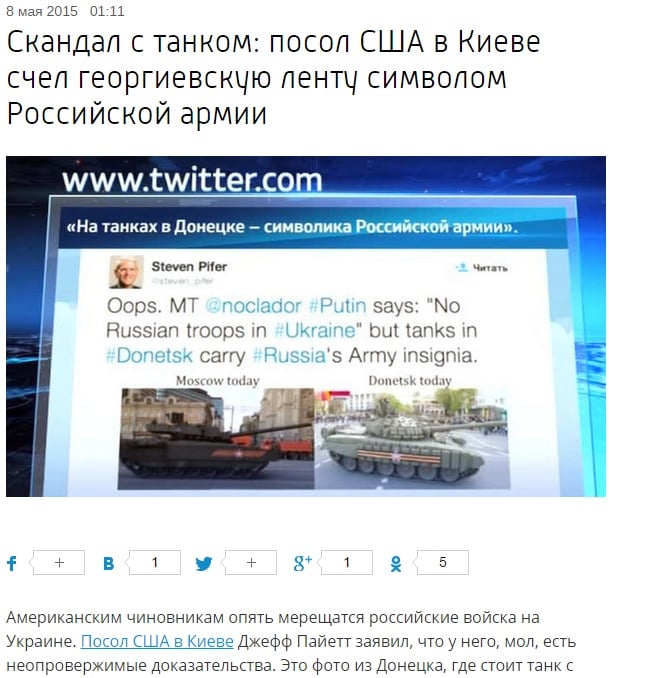 Marginal Russian media and social networks picked up the story.
However it is both a fake and the result of a journalist's error.
Journalists originally confirmed the information with tweets, not from Payette's page, but from the page of another diplomat – Steven Pifer, the former U.S. Ambassador in Ukraine (1997-2000).
Oops. MT @noclador #Putin says: "No Russian troops in #Ukraine" but tanks in #Donetsk carry #Russia's Army insignia. http://t.co/xXkpG6Xlgb

— Steven Pifer (@steven_pifer) May 6, 2015
Additionally, Pifer was not discussing a St. George ribbon painted on the tanks, as the Russian journalists reported, but rather the Russian tricolor star on the tanks.
This star was presented as a new Russian insignia in 2014.
.@GNaomiMartin @noclador No, the new star was unveiled last year as insignia of #Russia armed forces.

— Steven Pifer (@steven_pifer) May 7, 2015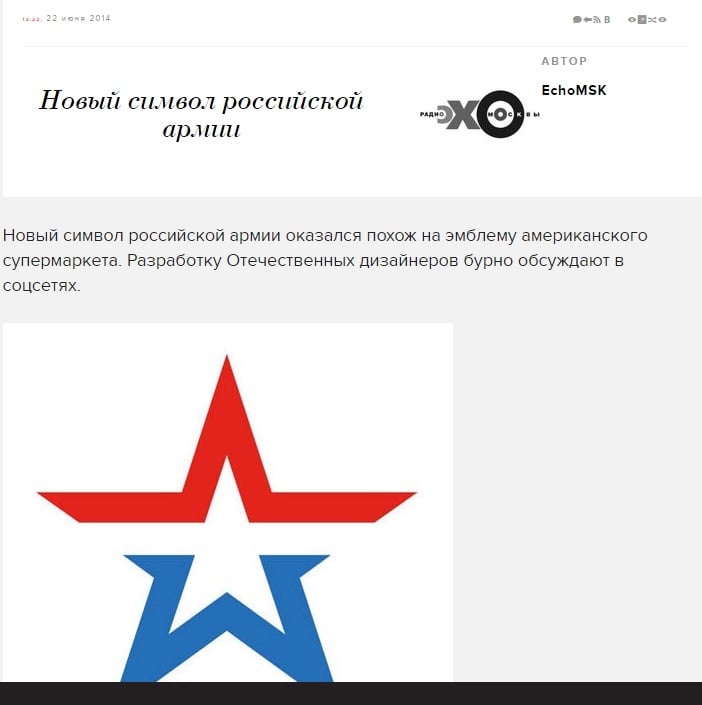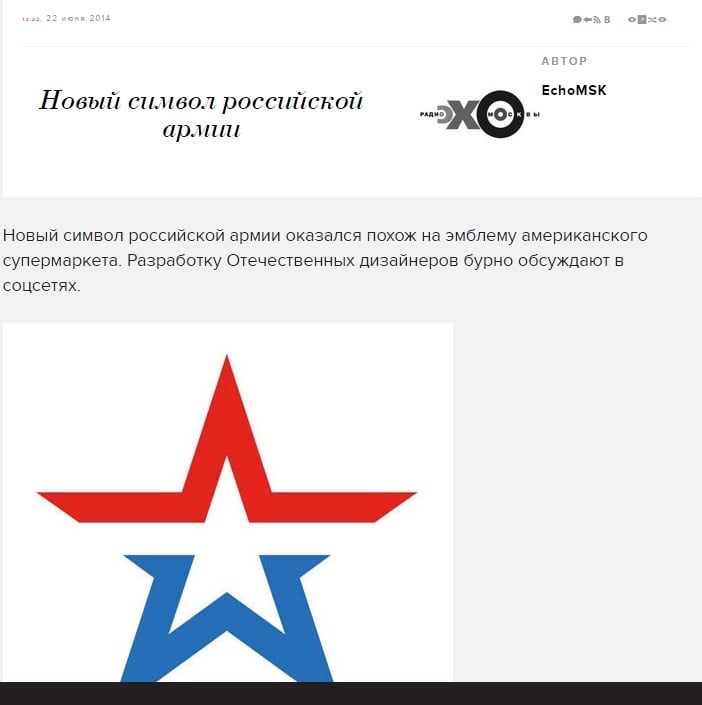 Based on materials: Radio Svoboda.