On February 28, 2015, Russian and Ukrainian mass media reported that the U.S. Ambassador to Russia, John Tefft, had laid flowers at the murder scene of Boris Nemtsov that were tied with a blue and yellow ribbon.
Tefft served as U.S. Ambassador to Ukraine (2009-2013). He also served as Ambassador to Georgia (2005-2009), and to Lithuania (2000-2003).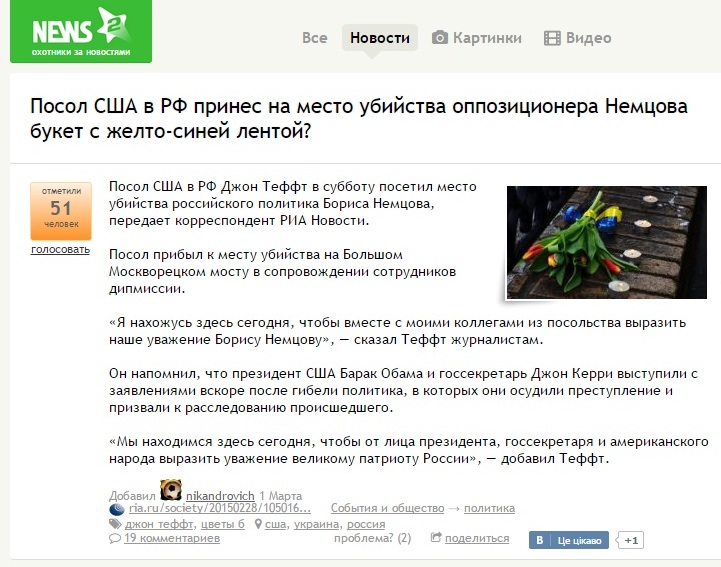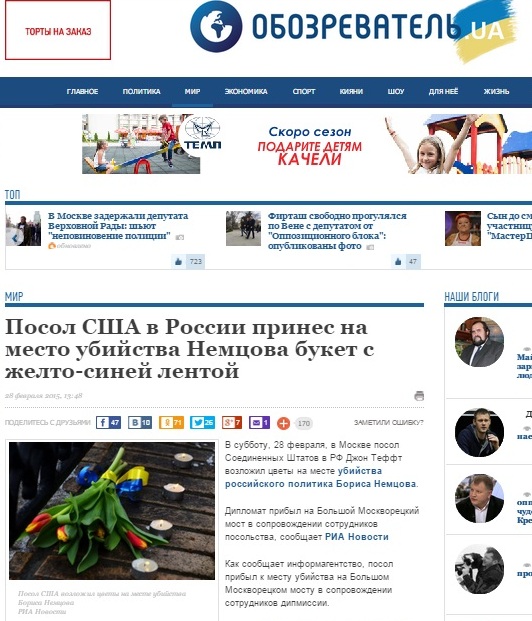 The reports were mistaken, however. The sites that carried the erroneous story give RIA Novosti as their source.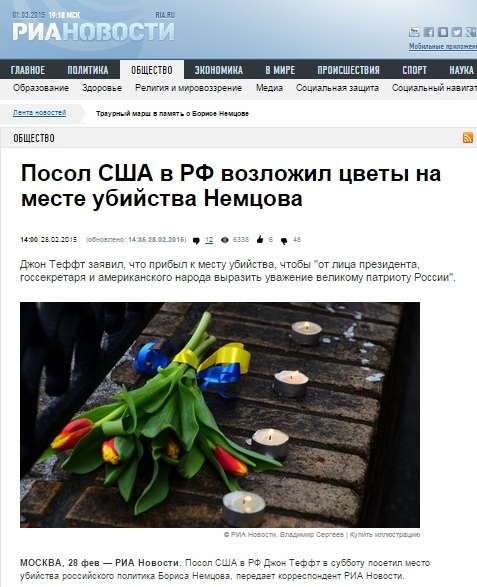 Yet RIA Novesti never actually stated that the American ambassador had placed the flowers with the ribbons and colors of the Ukrainian flag. Instead, it merely reported that Tefft had visited the sight of the murder and had placed flowers there. Then, for whatever reason, editors at the news agency decided to accompany the story with a stock photo of flowers tied by yellow and blue ribbons.
Elsewhere, however, the caption for the RIA Novosti photo actually reads: "Flowers and memorial candles near the office of RPR-PARNAS on Piatnitskaya Street after the murdering of the politician Boris Nemtsov, who was shot in Moscow on Great Moskvoretsky Bridge on the night of February 27/28, 2015."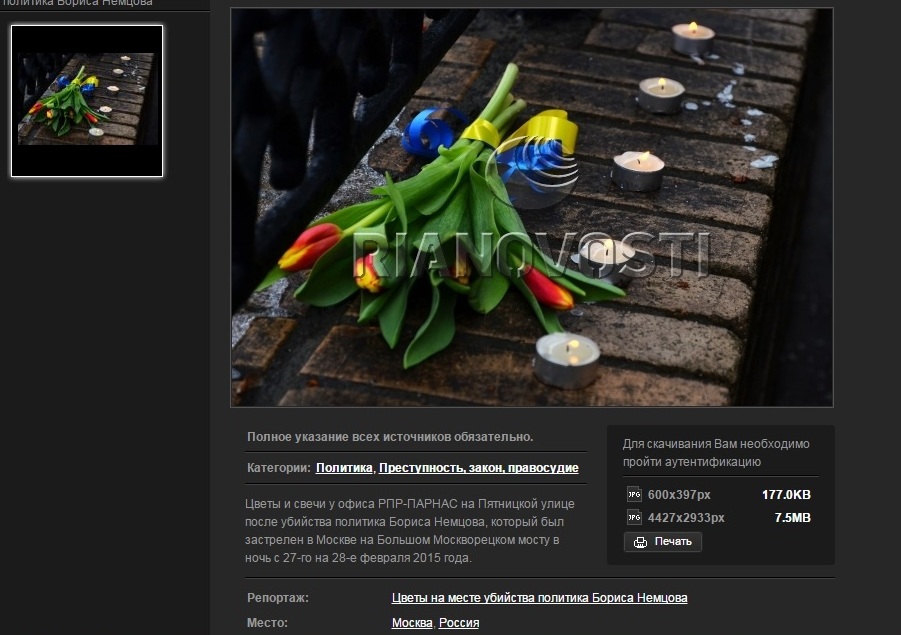 The press secretary for the U.S. Embassy in Russia, Will Stevens, responded on Twitter.
#FAKE
This story from @PravdaRu is fake. I was there. Amb Tefft laid four simple roses. No flag or ribbon. http://t.co/xhbVzbERLw

— Will Stevens (@WBStevens) February 28, 2015
We also have found this photo on Ridus.ru of Tefft on February 28 (he is wearing a black hat and grey coat). Here, we can see him carrying plain red roses to the murder scene.