Russian media report that UEFA has launched an investigation of the Ukrainian football team for possible doing during the 2016 European championship in France. Ultro.ru, Gazeta.ru and others quickly reprinted this claim.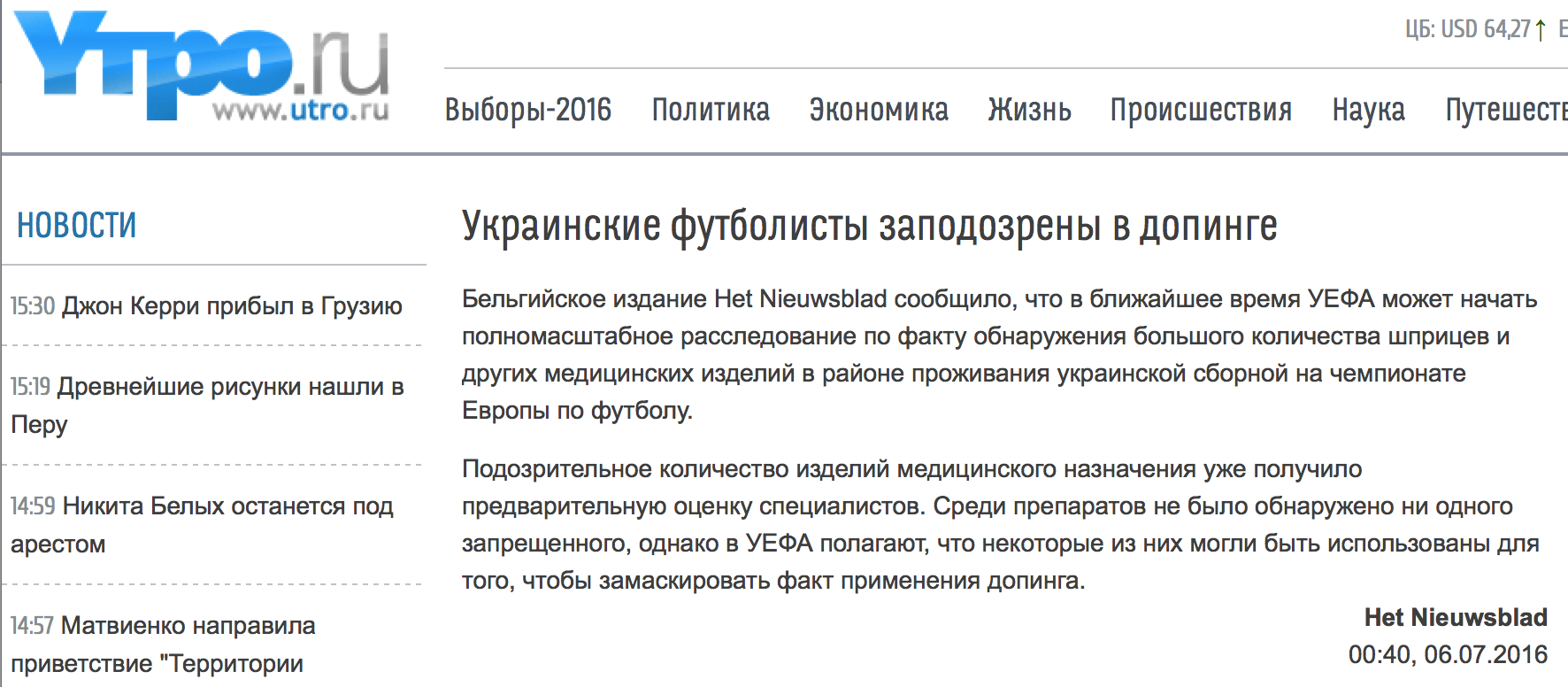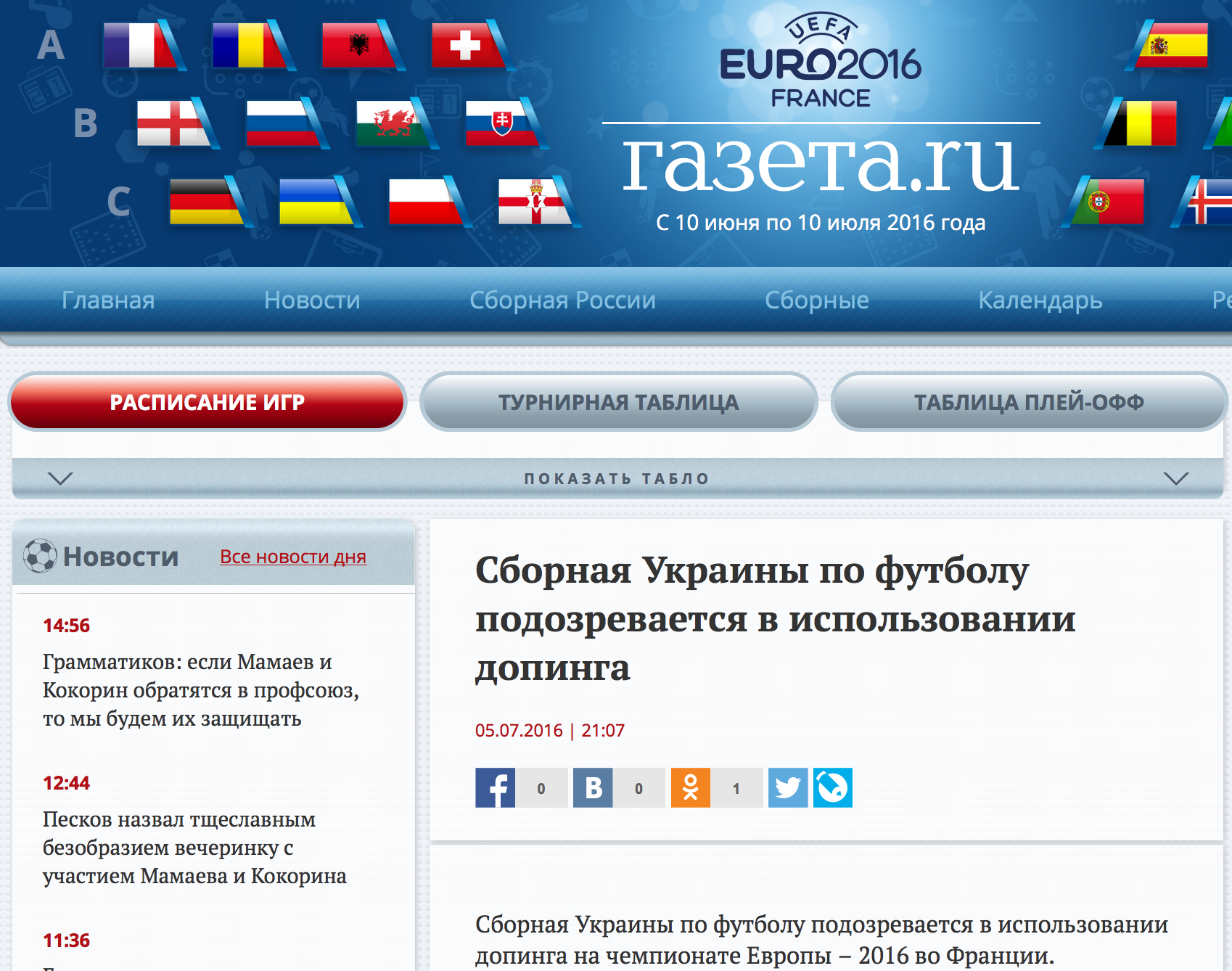 Gazeta.ru claims that UEFA may launch a doping investigation because a large number of syringes and other medical products were found in the region where the Ukrainian team was housed during the 2016 European championship. The items found have already been tested and there were no banned substances found, UEFA however believes that some of these drugs could have been used to disguise the fact of doping, Gazera.ru alleges.
The original source of this story is the Belgian publication HetNieuwsblad.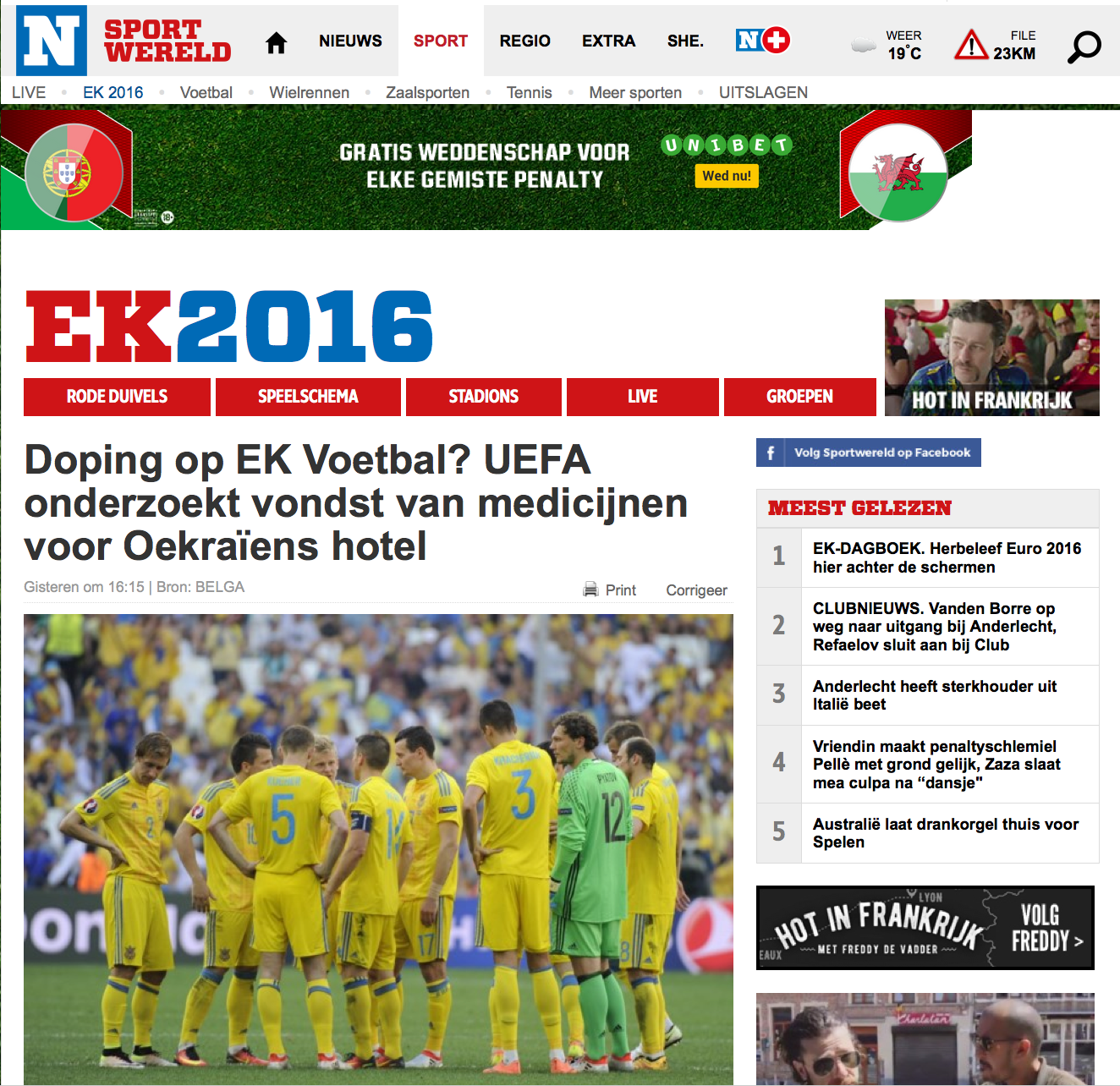 StopFake asked UEFA if the Association was in fact conducting a doping inquiry into the Ukrainian team. UEFA replied that no disciplinary case has been opened against the Ukrainian team and that all doping tests have returned negative results.