January 25, a number of Russian media (Russian RT, RIA Novosti news agency, NTV and others) have published materials titled "The UN Security Council failed to agree on a statement on fire in Mariupol." For example, NTV reports that "UN Security Council failed to agree the text of the statement on Mariupol due to the fact that the British delegation insisted on the condemnation of "some exact statements of militias"
As a result, the reader gain the impression that it was allegedly the UK delegation prevented the UN Security Council to take a final decision.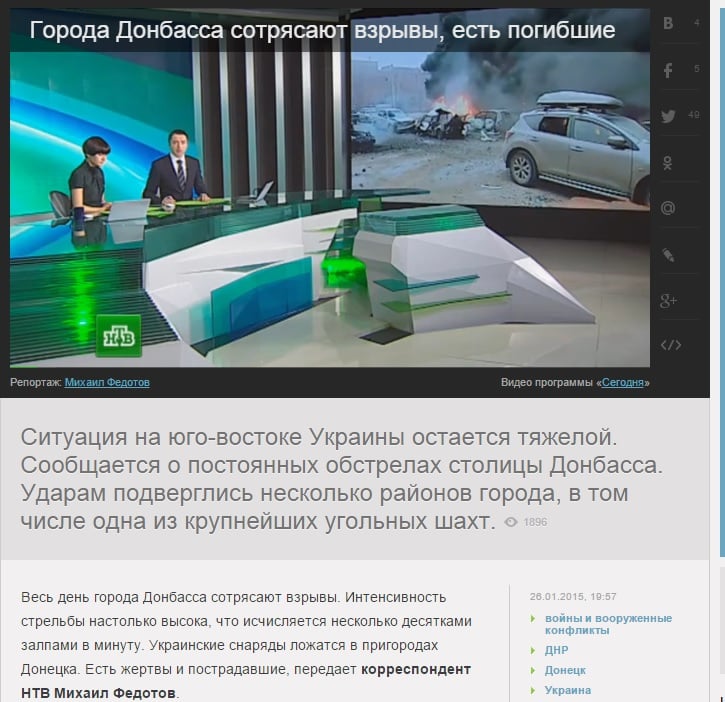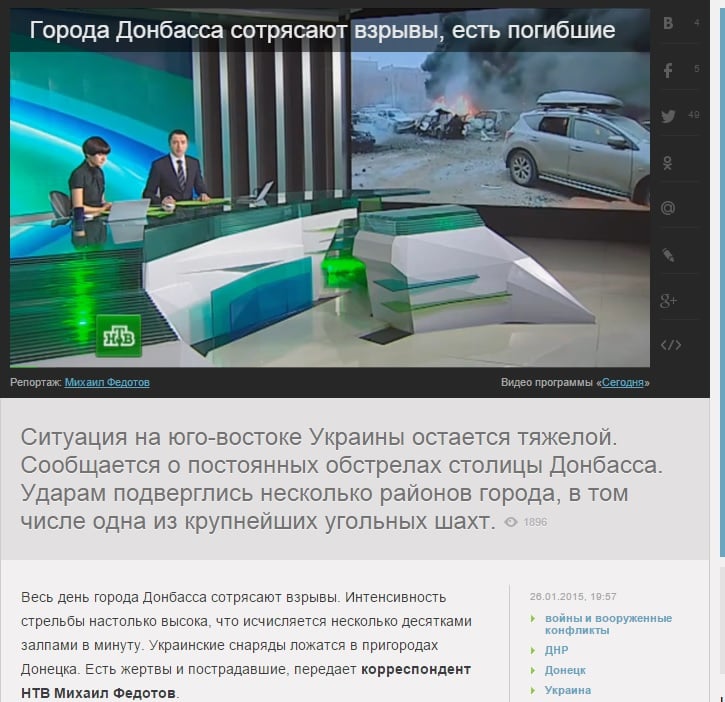 In fact, the decision was not made because of the Russian delegation, which blocked the option proposed by the United Kingdom. DW edition reports on this fact.
The same information is shared by other foreign media (Reuters, The Guardian), and even the Russian Defense Ministry TV-channel "Star".