Russian and Ukrainian media among them ITAR-TASS published news stories claiming the Ukrainian government approved legalization of same sex marriage and adoptions by gays.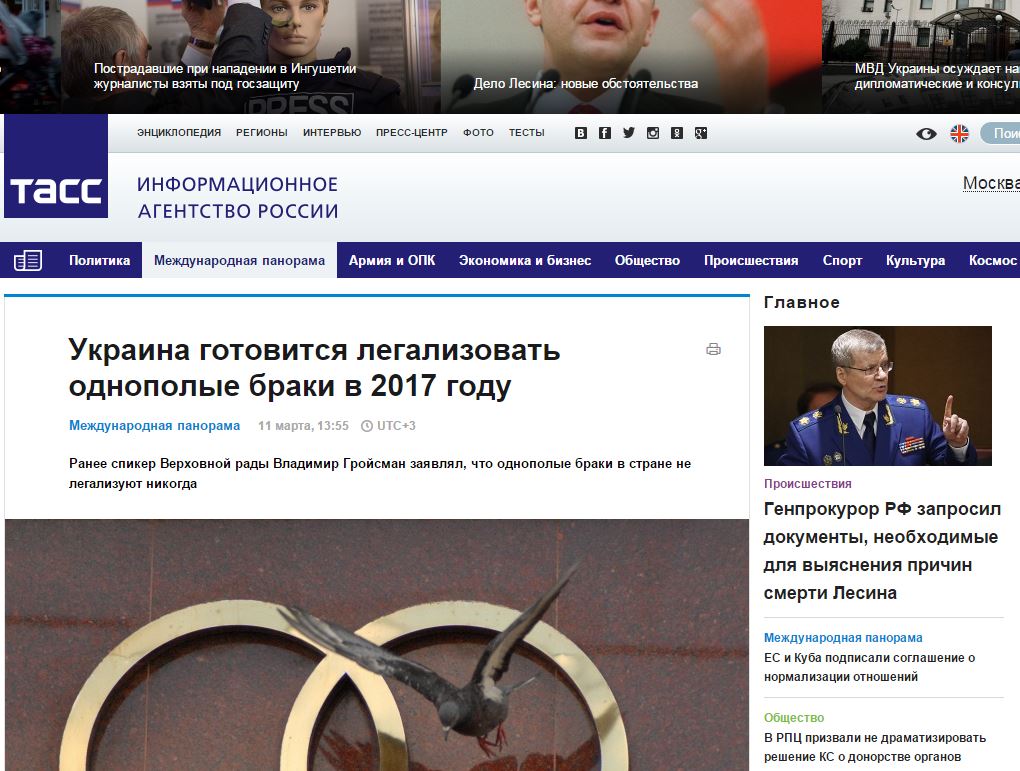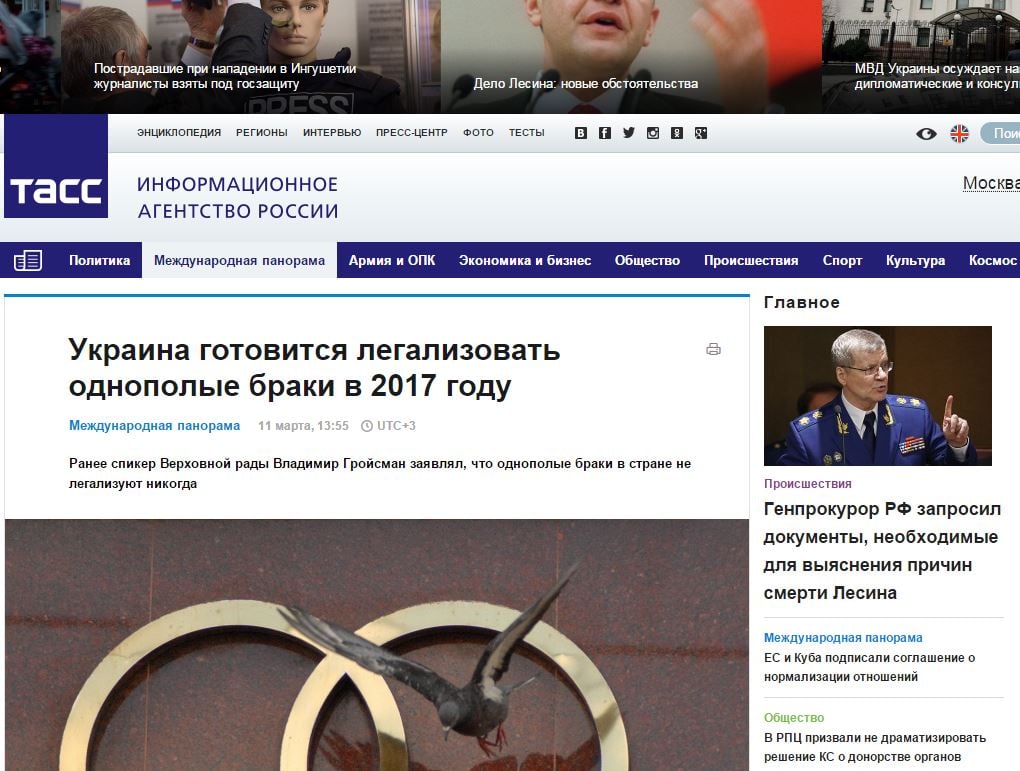 Ukraine's Human Rights National Strategy for the period until 2020 contains a point about same sex and opposite sex partnerships; however the word marriage is never used.
As far as adoptions are concerned, the strategy proposes that HIV-positive, disabled and transgender people be allowed to adopt children, however there is no mention of gay people being allowed to adopt.
This National Strategy for Human Rights, which has not yet been implemented, was the source for another fake story claiming that drug addicts and prostitutes could be blood donors.
The fake story about same sex marriage and gay adoptions was picked up by Golos Pravdy, Lenta.ru, Argumenty i fakty , Novoe Vremya and others.