Several pro-Kremlin Russian media disseminated stories this week claiming that Ukrainian MP Mustafa Dzhemilev, the leader of the Crimean Tatar Mejlis representative council boasted about the water problems Ukraine had created for Crimea and said that even if Ukraine allowed water from the mainland to reach the Russian annexed peninsula, it could always turn it off again and that Ukraine would not negotiate Crimean water issues with Moscow.
RIA Novosti, Russia's Defense Ministry's television channel Zvezda, Izvestia, Gazeta.ru, and Eurasia Daily all featured this distorted story with headlines such as Ukraine brags about Crimea drought, Ukraine causes drought in Crimea.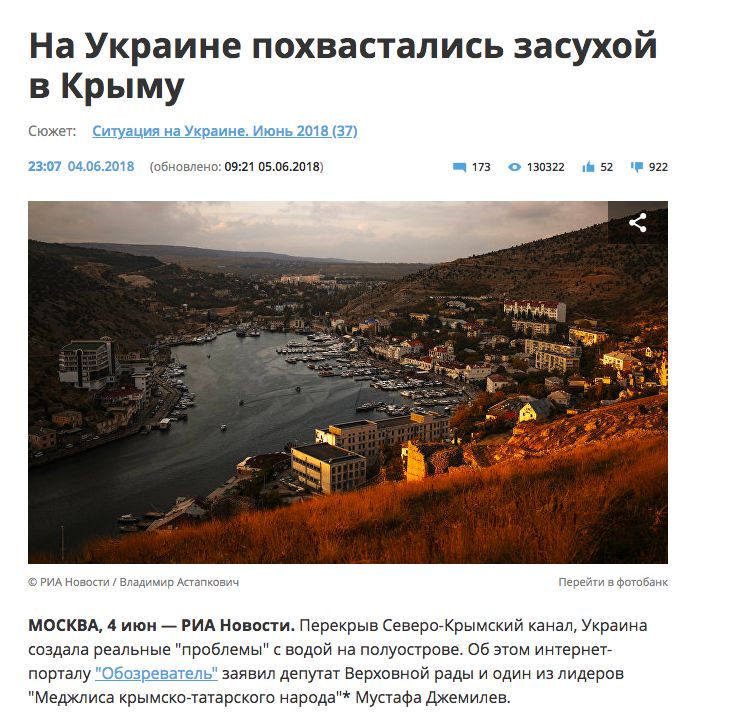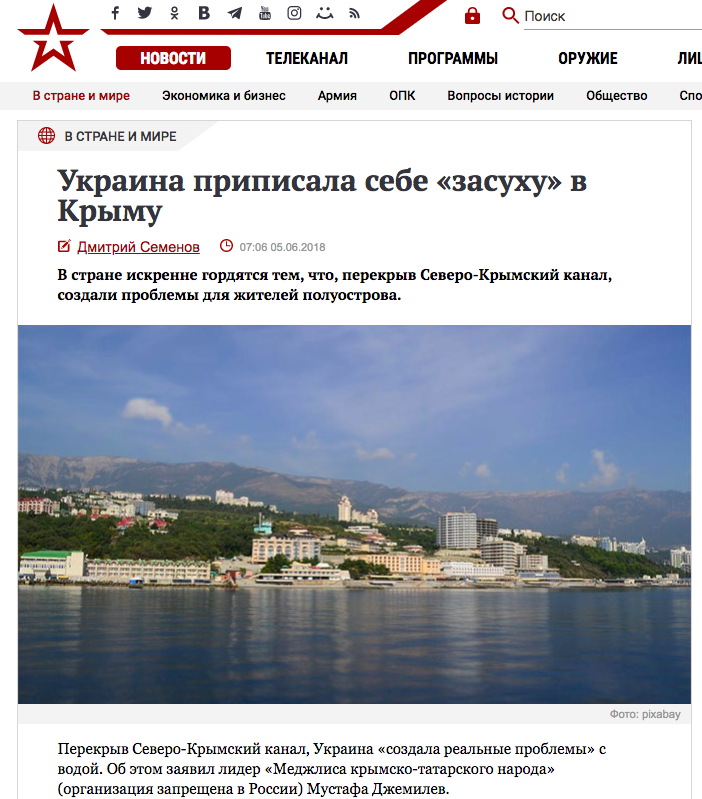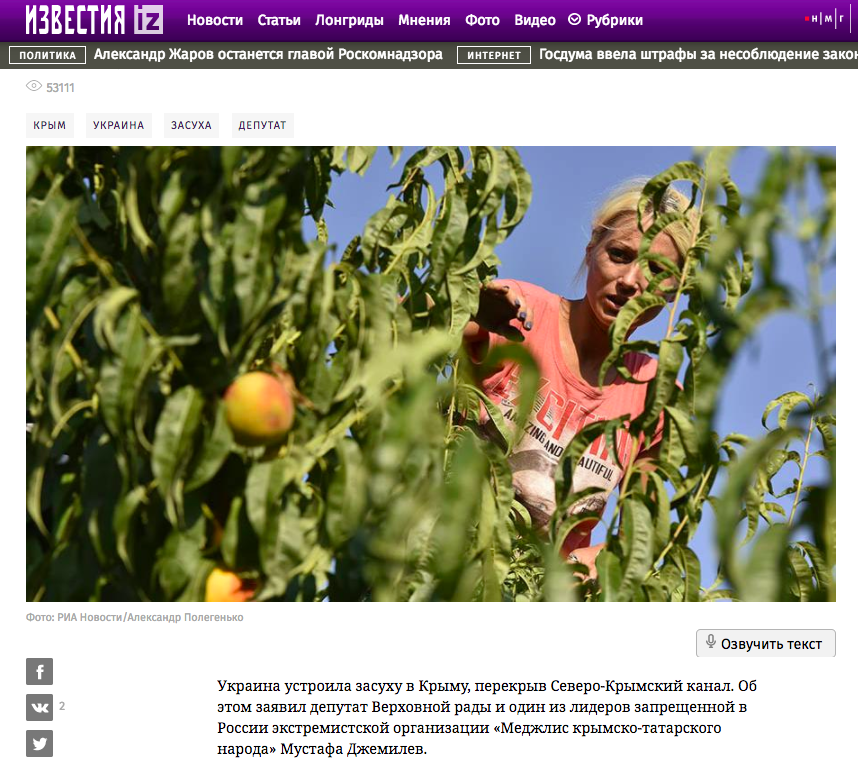 The stories are filled with phrases pulled out of context and claims that Ukraine created Crimea's water problems by shutting off the taps from the mainland and that agriculture in Crimea is being destroyed because of drought. While quoting Mustafa Dzhemilev out of context, none of the Russian publications mention the fact that he is in fact talking about the emergency situation that Russian occupying authorities declared in Crimea due to the severe drought that has hit the annexed peninsula.
On June 2 Crimea's new Russian masters called for an emergency situation in four regions of the peninsula brought on by severe drought. The state of emergency declaration was published on Russian occupying authorities government portal. At the beginning of June Crimea's Agrarian Ministry also announced that this year's projected harvest would be half of the previous year's due to drought.
The Ukrainian web publication Obozrevatel published Mustafa Dzhemilev's reaction to Crimea's drought. There is certainly no boasting or bragging in what Dzhemilev says, he simply confirms that Crimea has water problems and as a result, agriculture on the peninsula is suffering. Russian media totally ignored him saying if Crimea wasn't under Russian control, Ukraine would have to invest greatly to restore the peninsula's agricultural sector.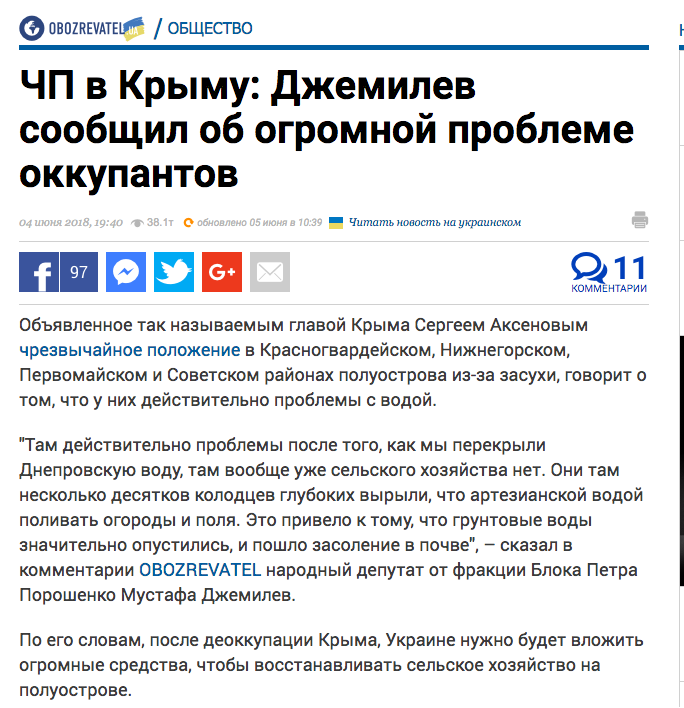 Ukraine provided up to 85 percent of fresh water supplies to Crimea through the North Crimean Canal from the Dnipro River. After Russia annexed Crimea in 2014 Crimea stopped paying its water bills to Ukraine resulting in massive debt. Ukraine then ceased supplying water to Crimea.